All hail Vitality!
The French squad was in the LCS last season, but after picking up the majority of the Giants Gaming roster that had to win their spot back via the promotion tournament, this still feels like a recently-promoted team. That may end up aces for them—recently promoted teams like Splyce and Misfits have made big splashes at Worlds the last two years.
Vitality looks even better than those teams through the first four weeks. They have some clear weaknesses, though, so keep your eye on these power rankings to see how they fare. As always, our voters assigned points to teams from 1 (worst) to 10 (best), and we start at the other end of the table.
Unanimous at the bottom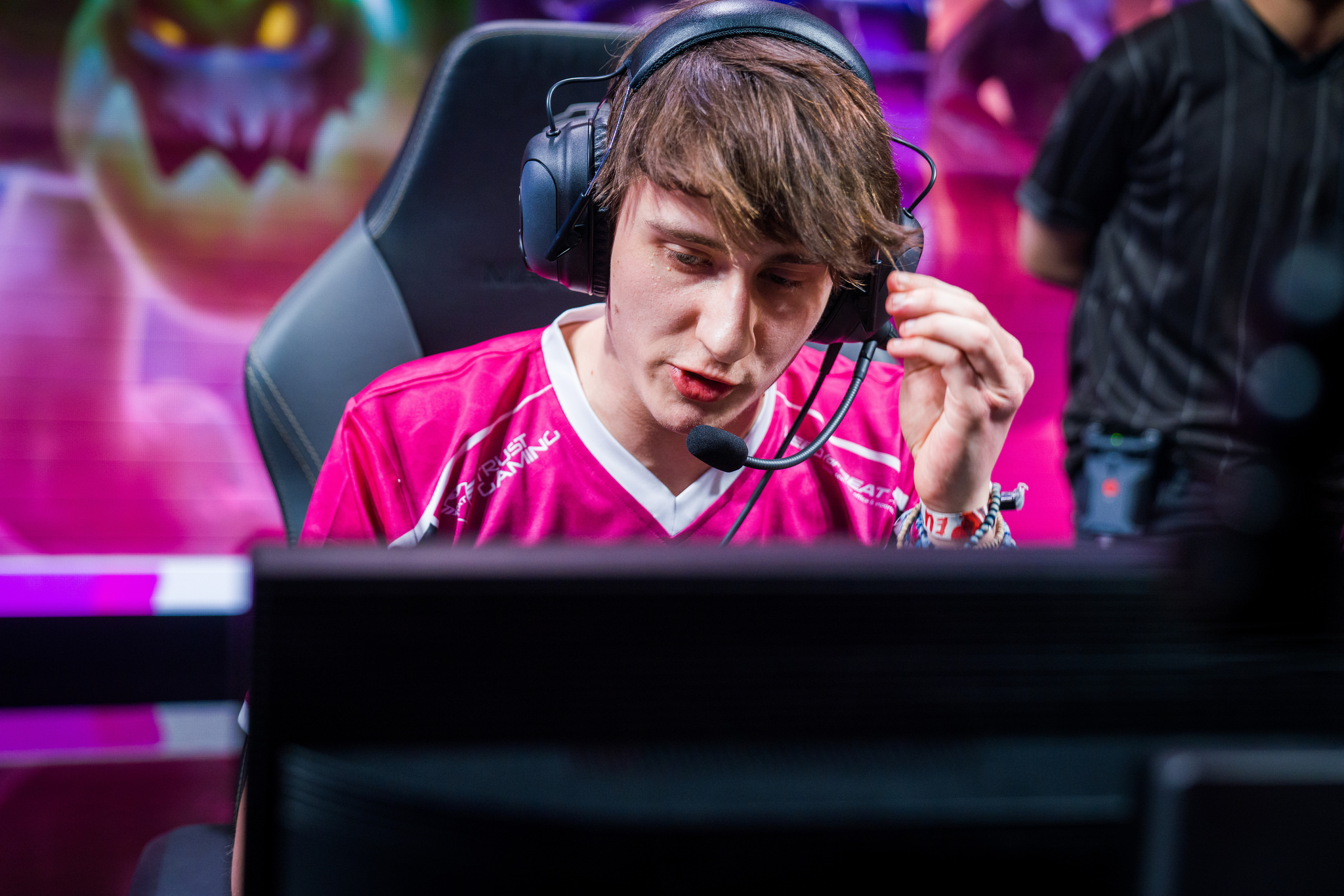 These three teams received unanimous scores in the rankings. A couple were close to wins last week, but couldn't quite make it happen.
10) H2K (4 points, no change)
There's nothing to say about this team until they figure out who they want to play at what positions.
9) Unicorns of Love (8 points (no change)
They were oh-so-close against G2 with Fabian "Exileh" Schubert putting on one of his classic carry performances. Unfortunately, Veigar isn't a champion you can easily one-vs-nine on and G2's Baron steal turned the tide.
8) ROCCAT (12 points, no change)
How is it that ROCCAT knocked off Misfits and they still get no respect? We're placing more emphasis on Misfits' mistakes than ROCCAT's ability to outplay. They still have time to change our minds.
Who makes the playoffs?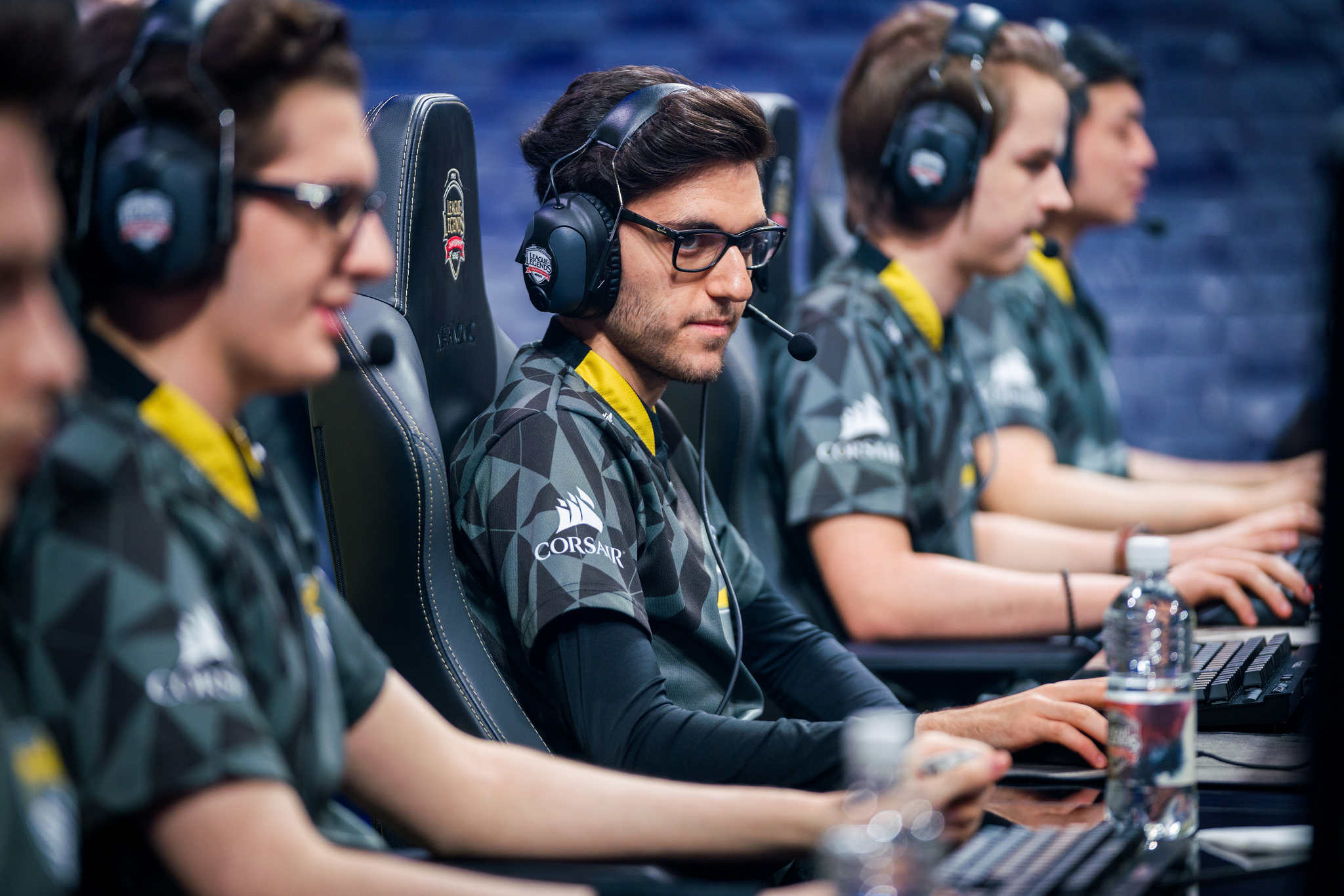 It's looking like only one of these two teams is going to make the playoffs. Both are well-coached and have shown flashes of greatness. They'll need more than that if they want to actually win in the postseason.
7) Splyce (17 points, no change)
The good news from Splyce? Solo laners Andrei "Odoamne" Pascu and mid laner Yasin "Nisqy" Dinçer had their best games of the split last week. The bad news? That game was against a totally lost H2K squad with substitutes at mid lane and jungle, and then they promptly fell apart against Vitality. They played four-vs-five with jungler Andrei "Xerxe" Dragomir totally absent despite all his lanes getting shoved in. Xerxe has to know when he needs to sacrifice farm so his lanes can get in a good recall.
6) Schalke 04 (22 points, -3)
Schalke have definitely shown signs of greatness, and our bet is that they make playoffs. But games like the loss last week against G2 keep punching them in the gut. They had the whole G2 base open and yet ADC Elias "Upset" Lipp kept getting caught. Can they learn how to finish against the best?
On the outside of contention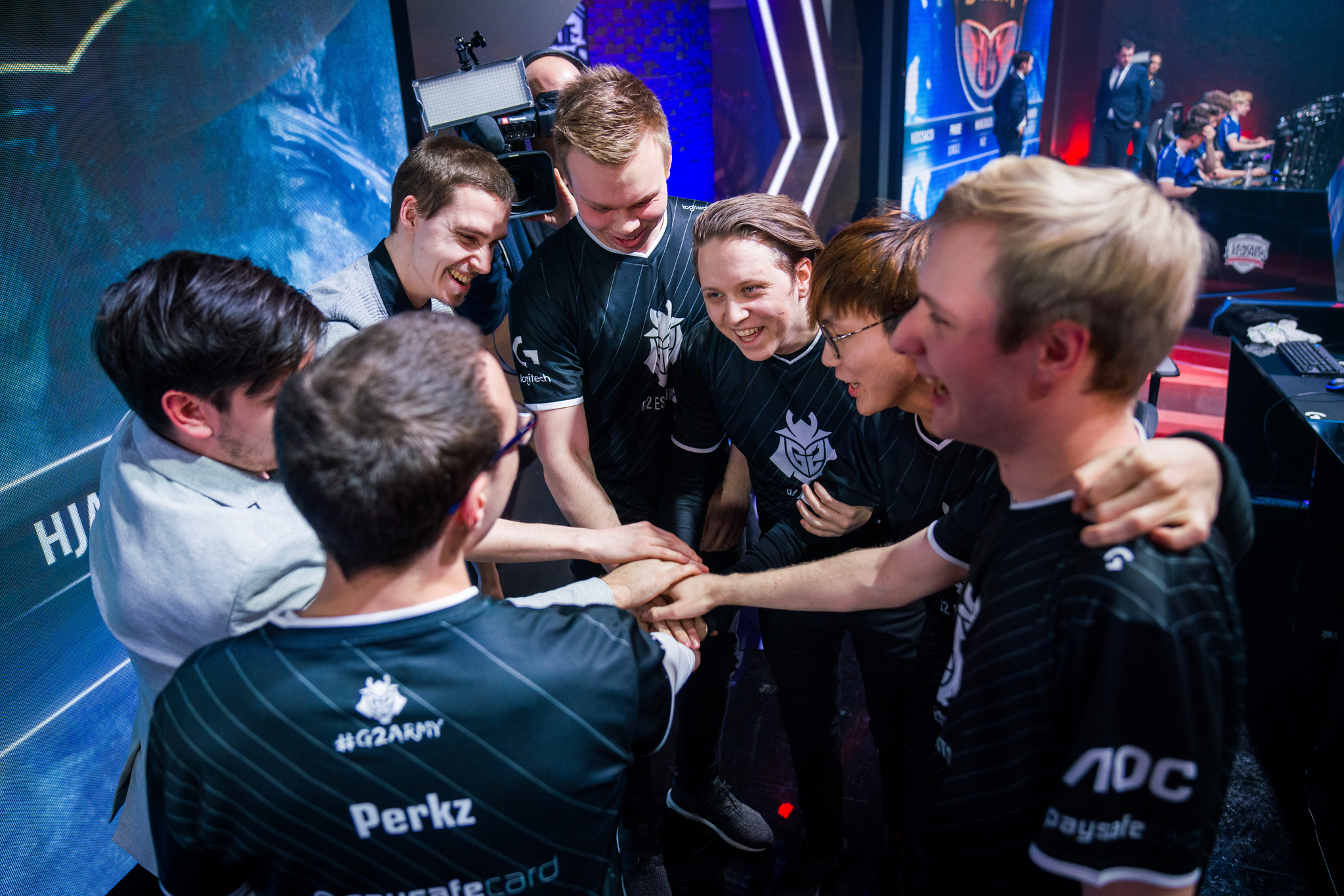 5) Giants Gaming (27 points, -1)
Like Schalke, Giants have shown flashes of greatness. Jungler Charlie "Djoko" Guillard has been playing really well. But the loss to Fnatic was really disheartening. The solo laners have a lot to clean up in terms of mechanics.
4) Misfits (27 points, -3)
Last week, we wrote that it would take more than one loss to knock Misfits off their perch on top of the rankings. Then they promptly went 0-2 and our voters hammered them down to fourth place. Misfits' early game has been uncharacteristically poor, which has caused their solo laners to press more than they should.
3) G2 Esports (28 points, +3)
G2 were last week's luckiest winners. They caught Upset out several times to beat Giants, then got a Baron steal to defeat lowly UOL. This team has major issues to work out, especially when they play Vitality on Friday.
A new champion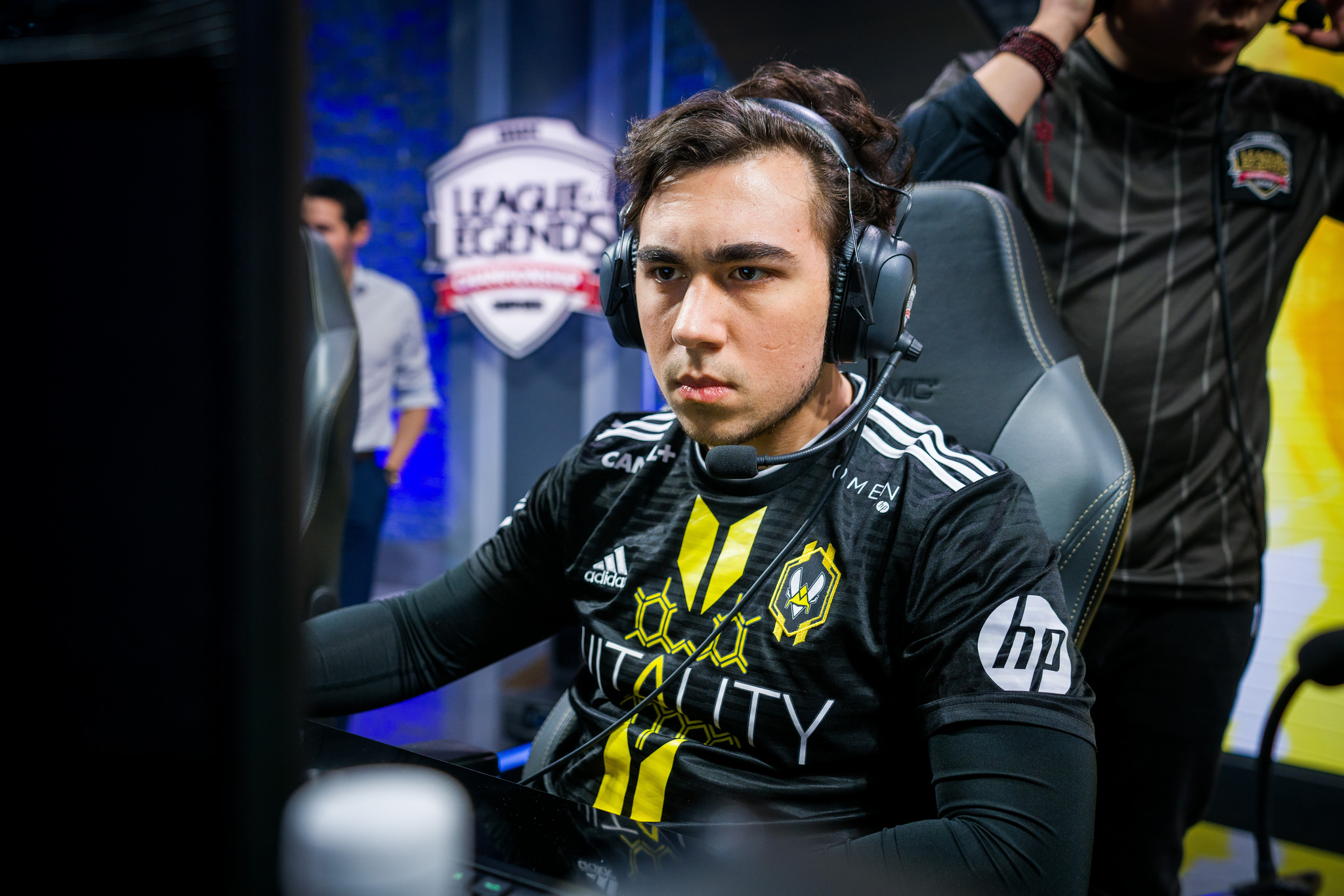 All split, our voters have been holding off on Vitality, making sure we had enough of a sample size to consider them the best in the region. But after last week, there is no more doubt—for now.
2) Fnatic (35 points, +3)
Fnatic did some solid things last week, things we're not used to seeing from them. They used midlane priority to stabilize the game against Giants, something they're not known for. Keep doing that, and they have a shot against Daniele "Jiizuké" di Mauro and Vitality.
1) Vitality (40 points, +1, 4 first-place votes)
What more can be said about this squad? They just keep winning. A mess of a game against ROCCAT almost turned into disaster when jungler Berk "Gilius" Demir kept missing smites. He has a long ways to go in early game and objective control if he wants to be known as the best jungler in EU.
The second game against Splyce went much better—Gilius didn't have to do much at all as all three lanes won and the bot lane Ziggs was unstoppable. But what happens against better opposition when that type of draft is not possible? They may not face that in the region, but they'll need an answer when they start traveling.