Another day, another Fortbyte to collect in Fortnite: Battle Royale on the road to finishing the season nine Battle Pass.
Fortbytes are a new collectible added to season nine that reveal a picture once you collect them all. By collecting 90 of them, you also unlock the season 9 secret skin. There are 100 in total.
Some Fortbytes can be unlocked gradually by playing the game, while others, like today's, require you to go to a certain place on the map and do a specific action to unlock them.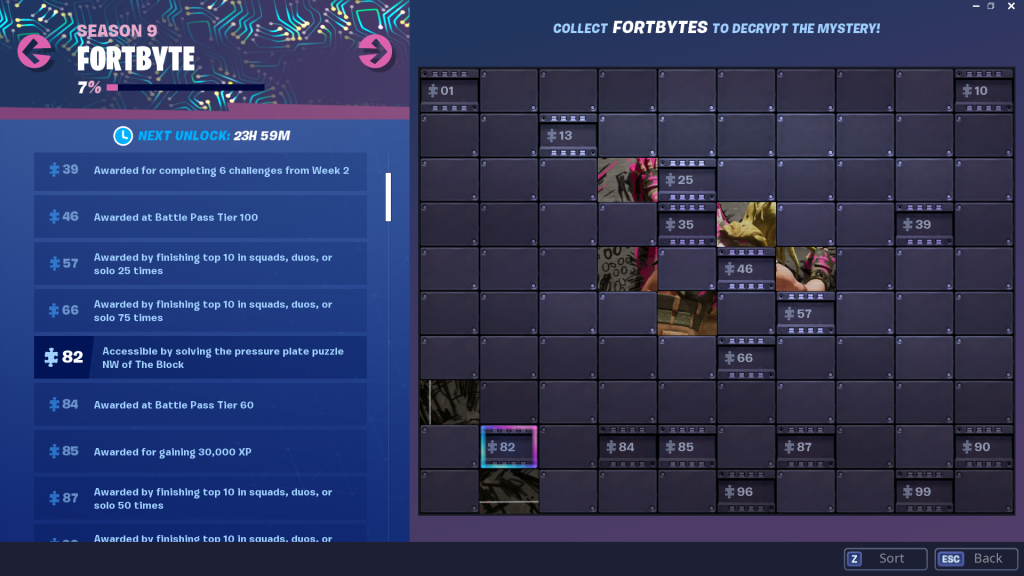 For today's challenge, Epic wants players to unlock the collectible by completing a puzzle, specifically, "the pressure plate puzzle NW of the Block."
So first things first, let's head northwest of the Block, where a group of trees hides the pressure plate puzzle challenge.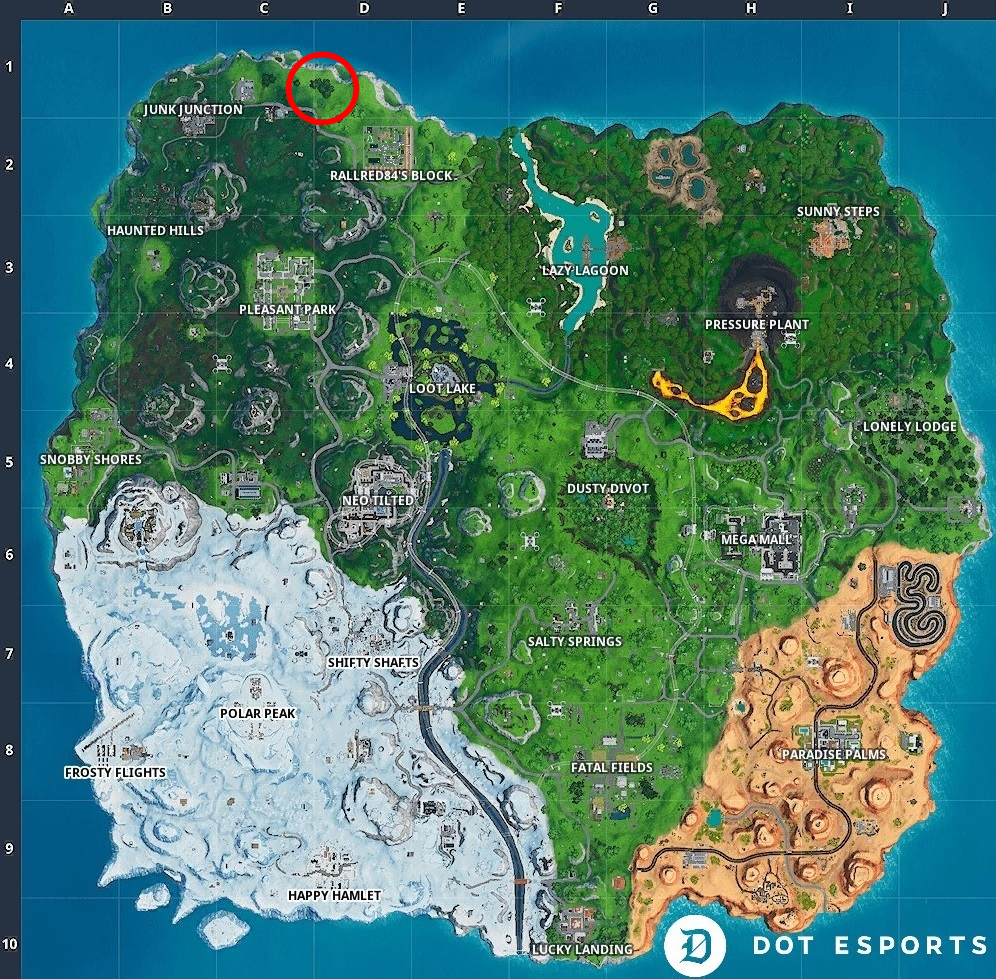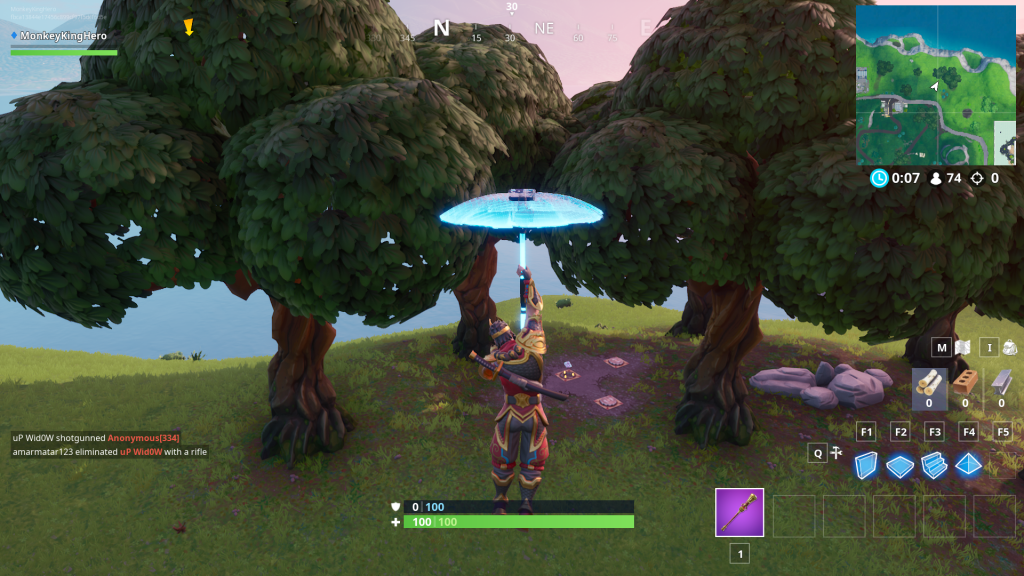 On your own, you aren't going to have a chance at unlocking the Fortbyte because it requires four people to step on each one to sync to unlock it. As such, if you go in solo, don't go running and gunning to the area—you need people alive to unlock it by yourself.
Three people need to step on the pressure plates while the other collects it. Then, everyone cycles around, giving every player a chance to unlock it.
Otherwise, it's time to get a squad of four players together and head over there to unlock the Fortbyte for yourself.