Tilted Towers is the latest location to be hit by an earthquake as Fortnite season 8 is set to arrive tomorrow.
In a video shared on social media, you can see the crack forming along the road in Tilted Towers before it makes a turn and knocks down a building.
The building in question was slowly constructed piece by piece with each season 7 update. On the eve of Season 8, however, Epic Games has chosen to completely destroy it.
Players first witnessed the formation of a crack at the southwest of Tomato Temple after an earthquake. Later that day, a second crack formed between the Temple and Lazy Links, leading players to believe that it was connected to season 8.
Over the last four days, Epic Games has released daily images on Twitter, which keen-eyed fans have put together to form a larger image. The image includes a volcano at it's base and what looks like a pirate hat at the top. With the cracks appearing across the map, players have theorized that the map is set to be split apart with a potential volcanic explosion.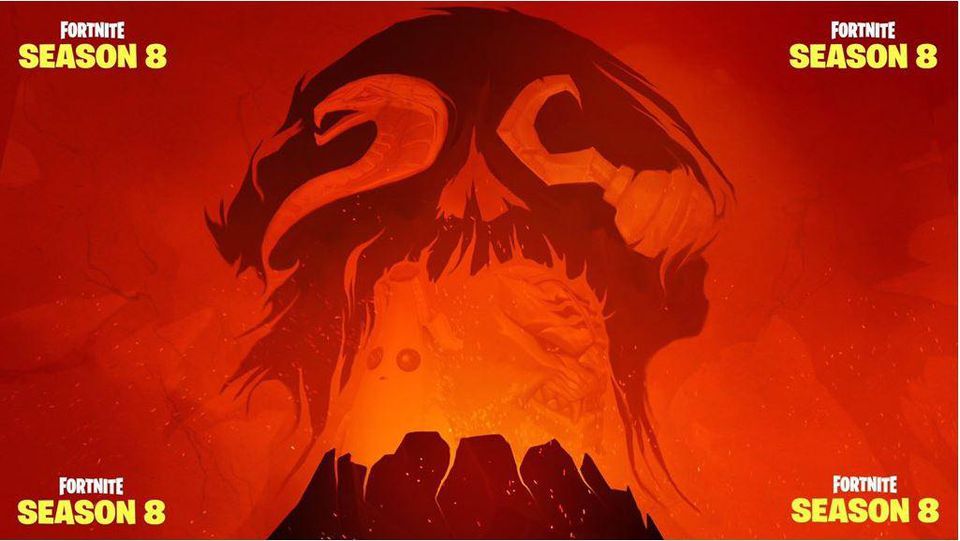 Fortnite Season 8 is set to going live when the v8.00 release takes place on Feb. 28 (tomorrow) at 3am CT. Epic Games has announced that the size of the patch will be larger than normal updates, so the downtime is expected to be long.