Another game-changing item is on its way to Fortnite—and it should seem somewhat familiar to fans of the popular battle royale game.
The Port-a-Fortress is "coming soon" to Fortnite, according to the message in today's in-game News tab. The item description says that players can "toss down the Port-a-Fortress and take defense to new heights."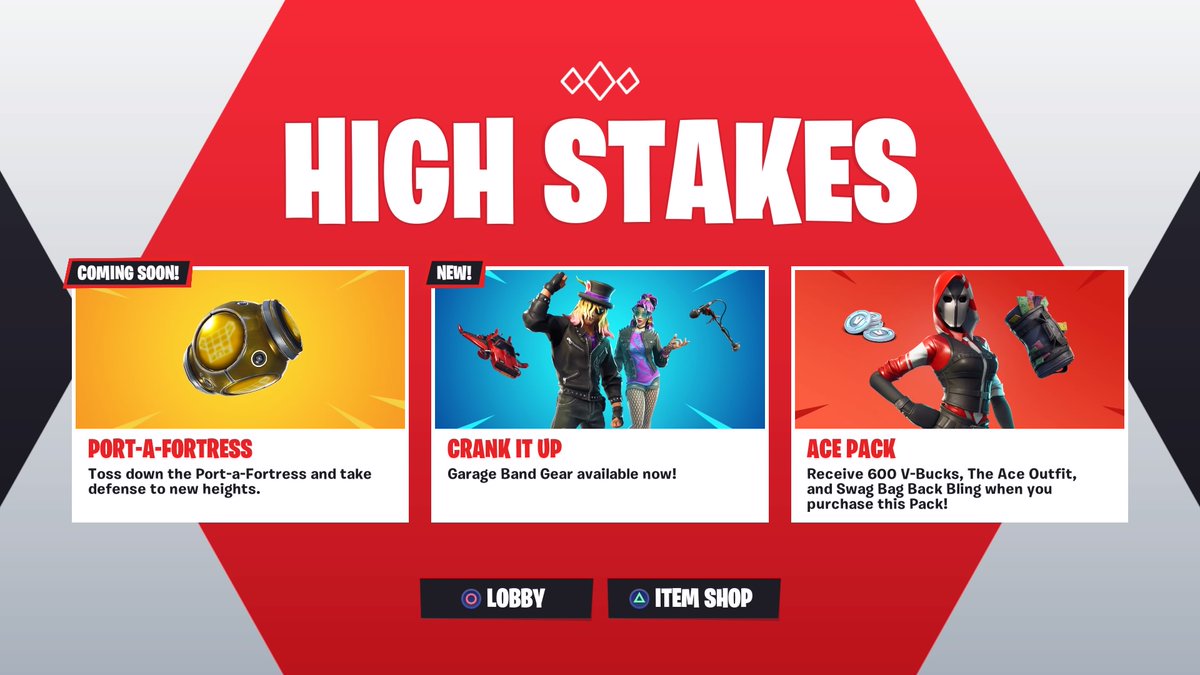 While this description doesn't provide clear details about the item, fans expect that it'll be very similar to the Port-a-Fort. The Port-a-Fort was introduced on April 11 as a way for Fortnite players to quickly defend themselves by throwing a mini ball that expands into a large, metallic base.
The gold color in the Port-a-Fortress image implies that it'll be a Legendary item. This also means that using a Port-a-Fortress should spawn a bigger and better base than the Port-a-Fort, which was recently decreased from the Epic to Rare rarity.
Related: How does Fortnite's new Suppressed Assault Rifle compare to the SCAR and other ARs?
It's unclear what the Port-a-Fortress will look like in-game, but looking closely at the image could provide a slight hint. On the Port-a-Fort, you see a one-column tower—but the Port-a-Fortress outline appears to be much wider and taller.
Epic usually teases that new items are "coming soon" right before its ready to add them to the game—so the Port-a-Fortress could join the world of Fortnite very soon, or even as early as this week.