Fortnite developer Epic Games added a new chicken-themed cosmetic set to Battle Royale last night. It's called Fowl Play and features a pickaxe, back bling, glider, and an outfit called Tender Defender.

And it was a child who had the idea for the set.

The first time that the Fortnite community heard of the Tender Defender was two months ago. The eight-year old son of Reddit user tfoust10 created a rough sketch of what he wanted a "Chicken Trooper" skin to be like. The father said his son always asked him to suggest that skin to Epic, and then he used Reddit to do that.

The community loved the idea. Reddit users massively upvoted the concept, and user Etsyturtle took the child's suggestion to the next level.

Etsyturtle created a polished version of the Chicken Trooper, which was now named Tender Defender. The pickaxe became an egg whisk, the back bling became a cracked egg, and the chicken glider became a thing. Tfoust10 loved the polished design and approved Etsyturtle's suggestion.
The child appeared soon after in another post that his father made. The child was holding another draft for the Chicken Trooper outfit with two new ideas, one for a chicken nugget back bling and another for a chicken pickaxe. It was praised by Reddit users again, and Etsyturtle's version was in the background of the photo stuck to a wall.

Two months of Chicken Trooper frenzy made Epic accept the child's suggestion. The in-game version is very similar to what Etsyturtle made. Now all Fortnite players can buy the Tender Defender outfit with the Hatchback back bling for 1,500 V-Bucks, the Flappy Flyer glider for 800 V-Bucks, and the Scrambler pickaxe for 500 V-Bucks.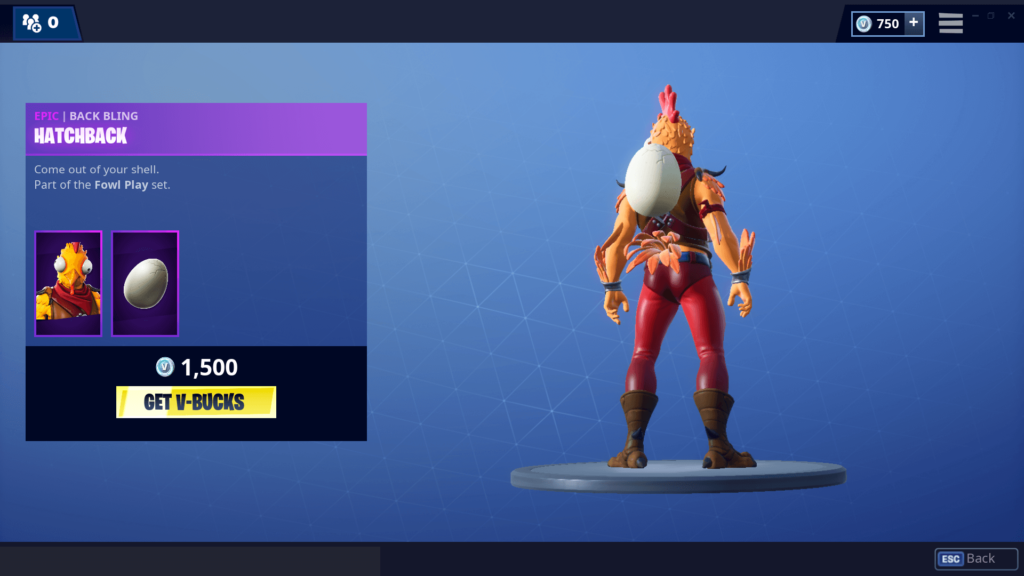 While some kids might brag to their friends about how many Victory Royales they have, tfoust's son will be the only one who can gloat about having his own skin added to Fortnite.