A new grenade is set to be introduced to Fortnite: Battle Royale this week.
The Shadow Bomb is coming soon, according to today's updated in-game News message. "Stealth and utility make for a surprise," the message reads.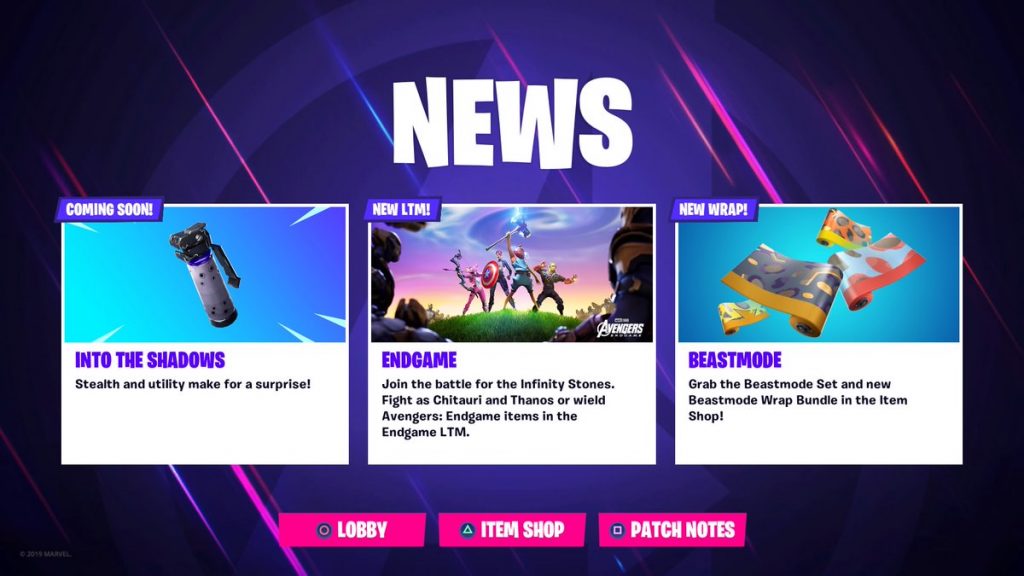 The Shadow Bomb is expected to join the game in the next few days as a part of the v8.50 Content Update. Aside from this extremely-brief description in the News message, however, not much is known about the Shadow Bomb.
Some players believe that the Shadow Bomb could be an improved version of the Smoke Grenade, which was retired to the vault in April 2018. Other players think that this new grenade might cause an effect that's similar to the Shadow Stones featured in season six. This is just speculation at this time, however, and unconfirmed by Epic Games.
Although it's unclear exactly how the Shadow Bomb will work, Fortnite fans can expect to see the new grenade added to the game very soon. An exact release date for the v8.50 Content Update hasn't be revealed yet.