Dataminers have discovered two new scarecrow outfits following the 6.01 update earlier today. They also found two sets of backbling, gliders, and pickaxes, as well as a new emote.
The Halloween-style outfits, Straw Ops and Hay Man, will be of Epic rarity and are some pretty evil-looking scarecrows. While scarecrows are typically not very good looking, these could probably cause some bad dreams. The skins have a matching pickaxe, glider, and two backblings, too.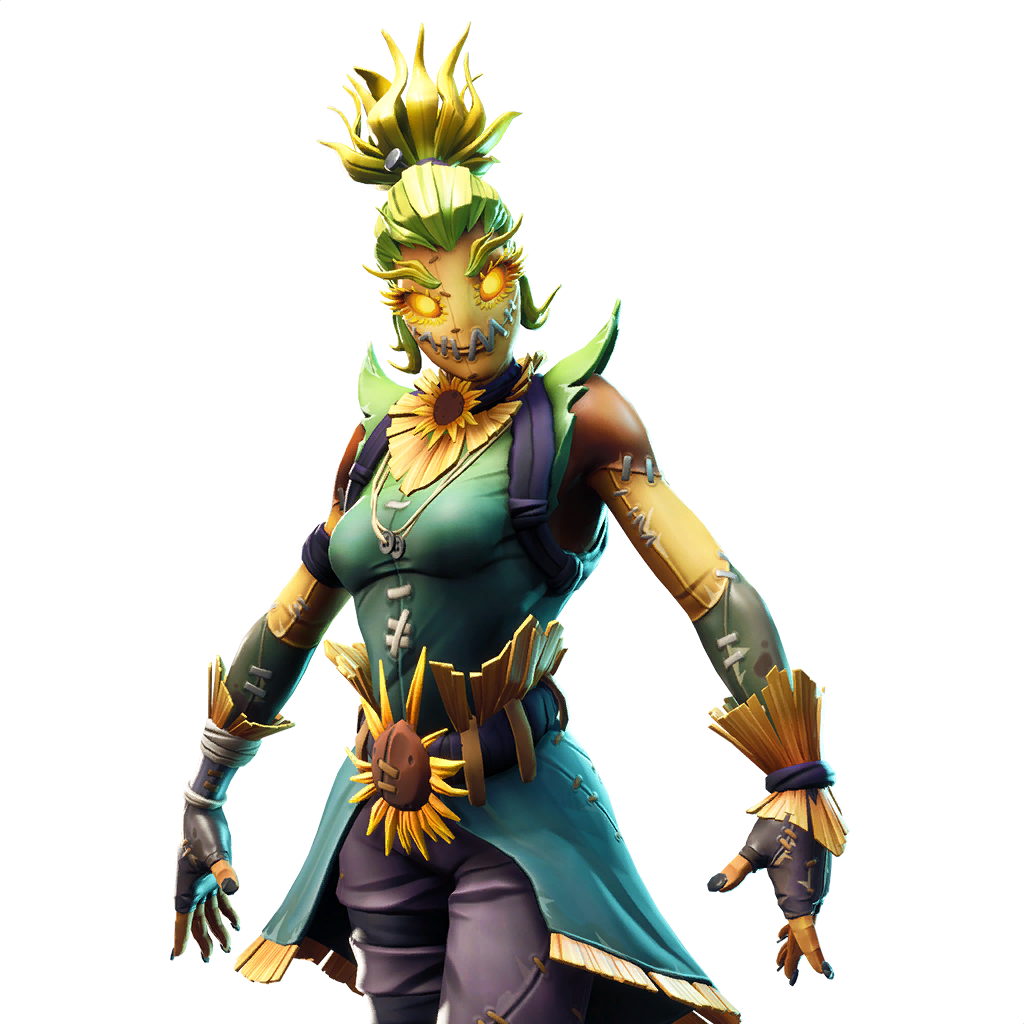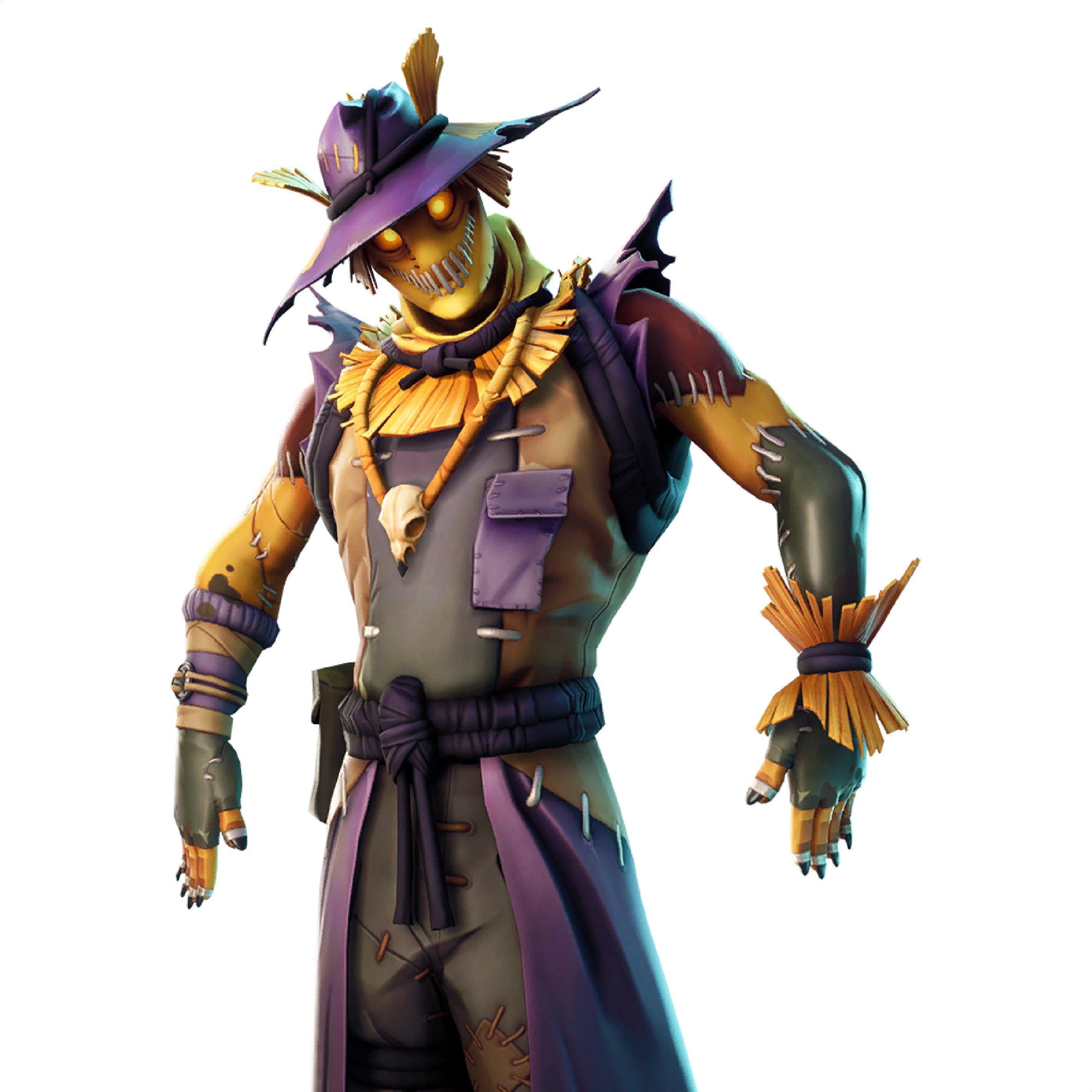 The Harvester pickaxe seems to be a hand-made pickaxe using a stick, cloth, and a knife, while the Field Wraith glider has the appearance of another scarecrow without a lower body. The backblings include the Hay Nest, a bird's nest with a sunflower face on it, and the Birdhovel, a bird's house with purple eyes peering out from the dark inside.
There are also some cube-inspired cosmetics in the datamine, including the Dark Glyph glider, which features the cube's rune symbols on the parachute. The Thunder Crash pickaxe is similar to the Rainbow Smash pickaxe, but it certainly has a darker element to it. In addition to having a grey and red color scheme, the pickaxe has purple a purple glow surrounding it.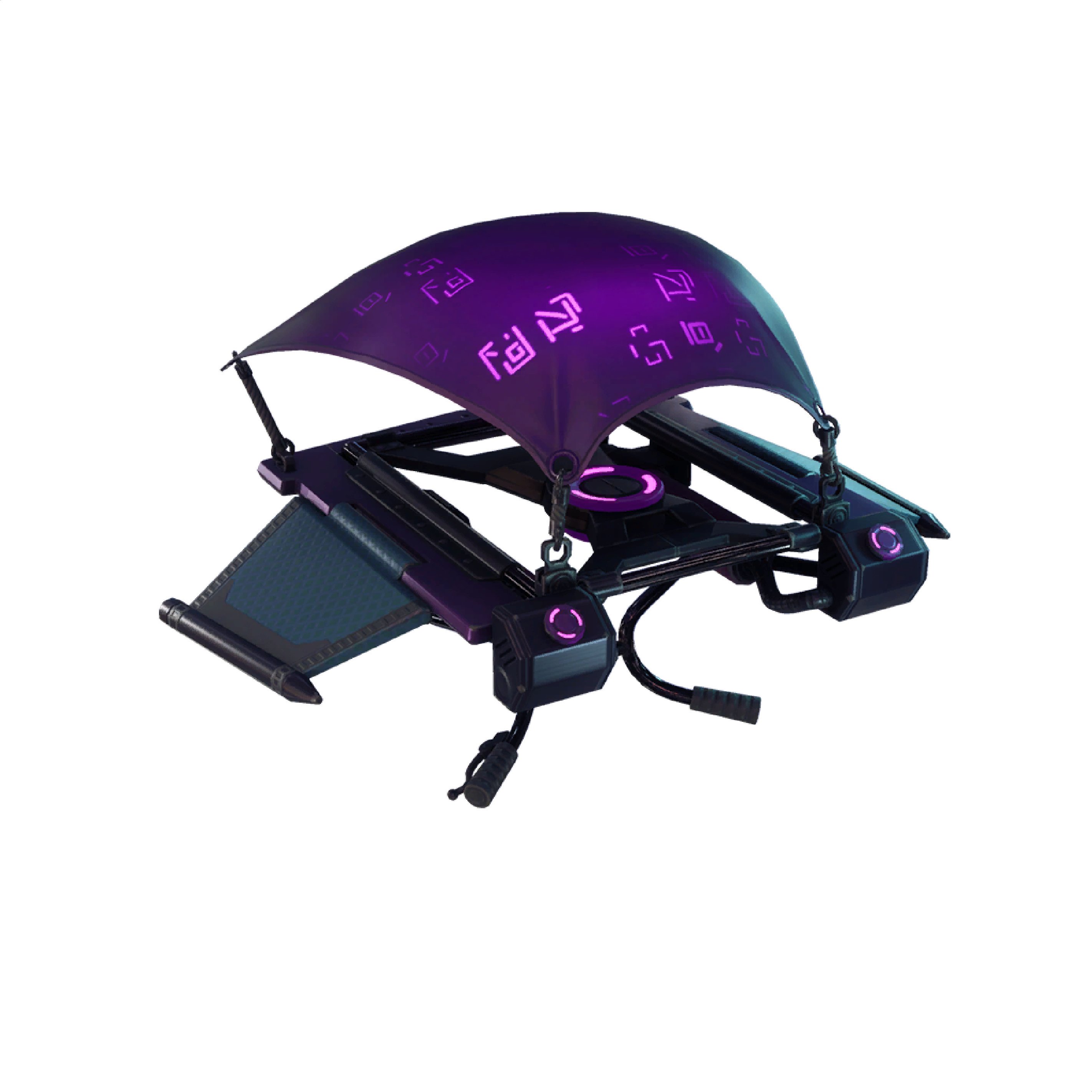 The Dark Bomber, an outfit render dataminers were unable to find, will almost certainly be a darker and more mysterious version of Brite Bomber.
Finally, the newest emote, T-Pose, will make players stand very still with their arms out to their side—like a scarecrow.
The arrival times of any of these cosmetics is unknown at this time, but it's likely we'll see each one make their way into the Item Shop over the next several weeks.