Nearly three months after being revealed, the highly-anticipated jetpack item looks to be coming to Fortnite: Battle Royale in the next few weeks.
After being teased in February and subsequently delayed, the jetpack seems to be ready to go now. Datamined files from a Twitter account called Fortnite: Battle Royale Leaks said that week five features a challenge to "Use a Jetpack."
Additionally, the game files also include a Limited Time Mode called "Close Encounters." The mode is described as "close quarters combat with Shotguns and Jetpacks." According to the files, you'll be able to take off by double-tapping the jump button, and holding it down will keep adding thrust. Fuel will be limited, however, so you won't be able to keep flying for as long as you want.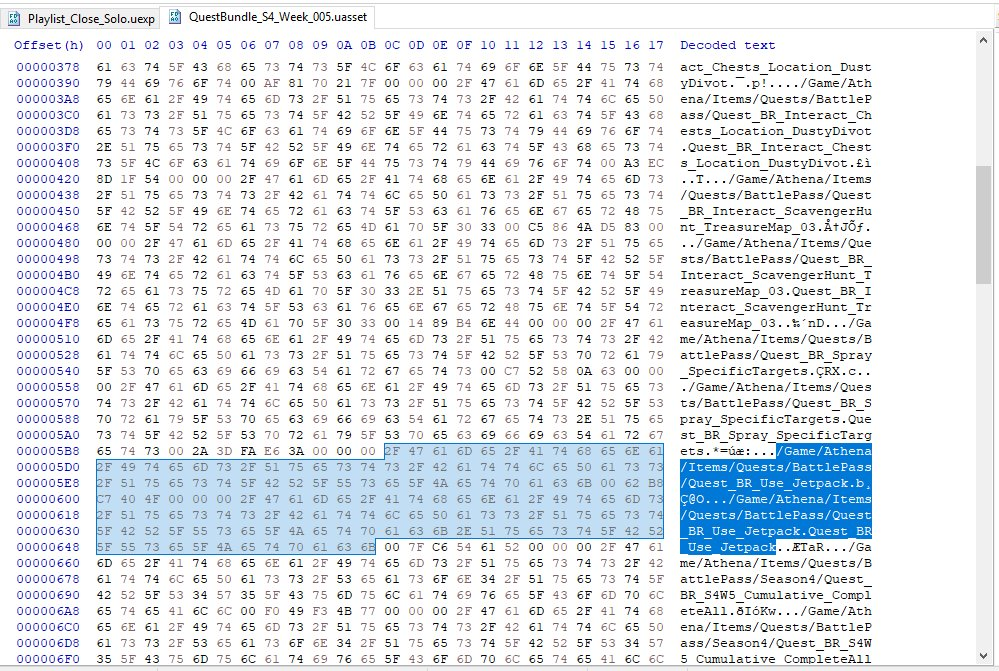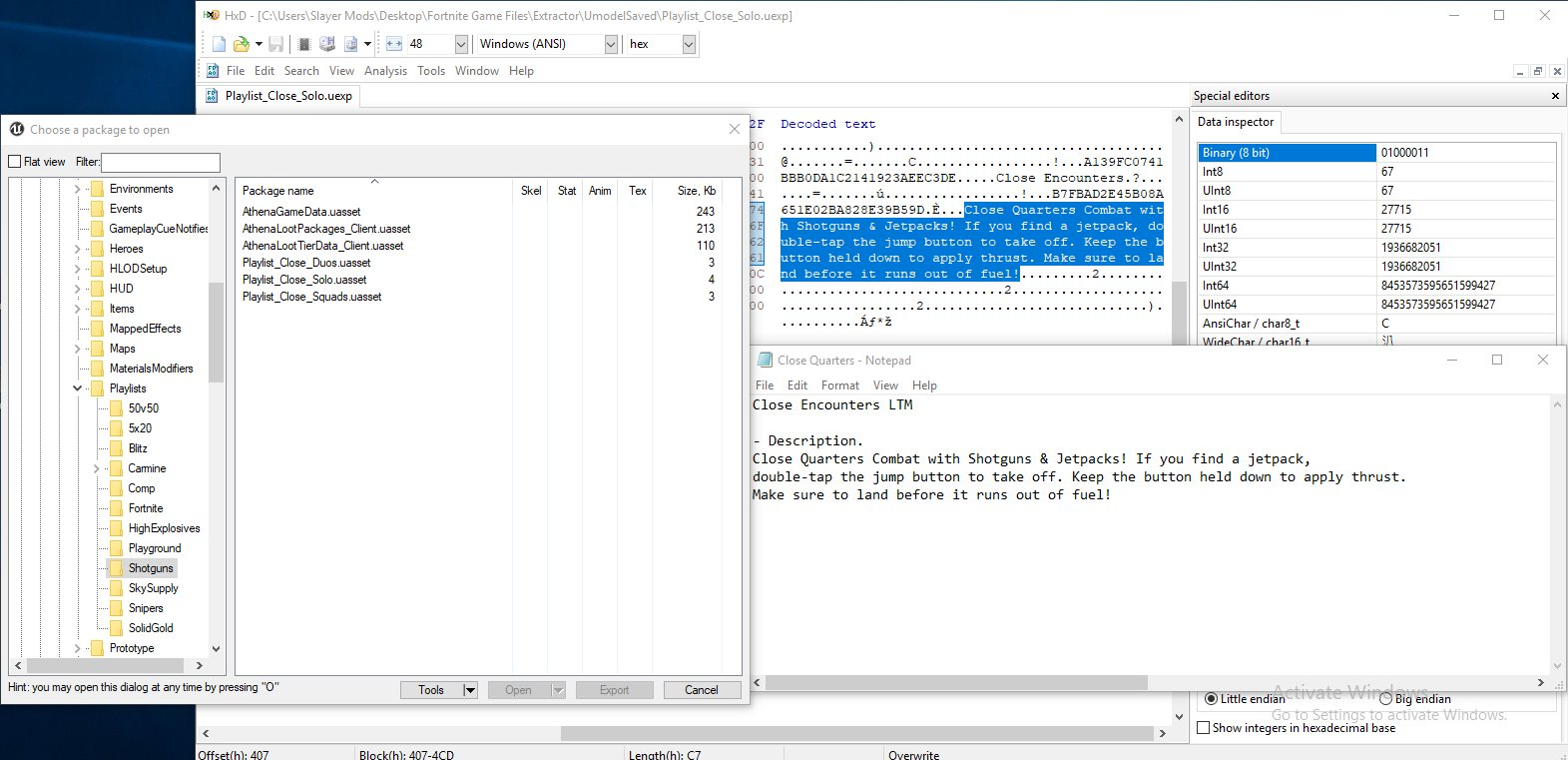 The item was announced on Feb. 26, but it was delayed a day later when Epic Games ran into a design issue with the jetpack, according to Fortnite community manager K.L. Smith on Reddit.
"This week's new item is being changed from the Jetpack to the Hunting Rifle," Smith said in February. "We found a last minute design issue with the Jetpack that's going to delay its launch and we're working on correcting it. The Jetpack will lift off at a later time. Meanwhile, you'll be able to enjoy lots of no-scopes with the new Hunting Rifle item and a new, lucky point of interest on the map."
With week three nearing its end in the next few days, Fortnite players will likely see the jetpack within the next two weeks. Since its announcement, many players have been eager to see how Epic will use the jetpack in-game—and they might finally get that chance in week five.
Update May 21 11:50am CT: The jetpack item has been officially revealed in Fortnite's in-game news section.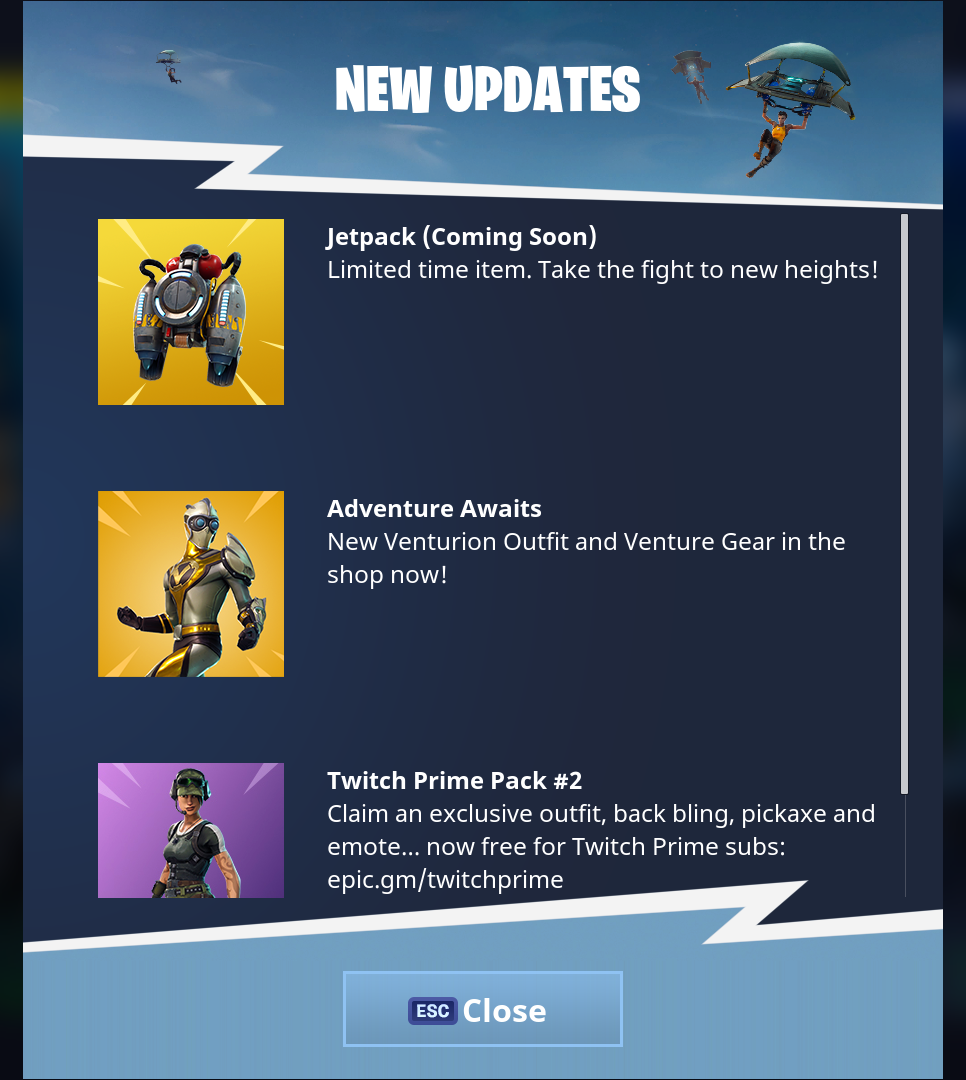 The update says that jetpacks will be a "limited time item" and that they're "coming soon." Epic tends to tease upcoming items right before the new update, so jetpacks could be added to the game as soon as tomorrow.