One of the most infamous weapons in Fortnite: Battle Royale history has returned to the game—in a limited capacity.
The Infinity Blade is back in Fortnite courtesy of the new Sword Fight LTM. "Treasure chests contain Epic or better weapons, as well as the occasional Infinity Blade," the mode's description reads. "Fight your opponents to find out who is worthy of the Blade… and who is not."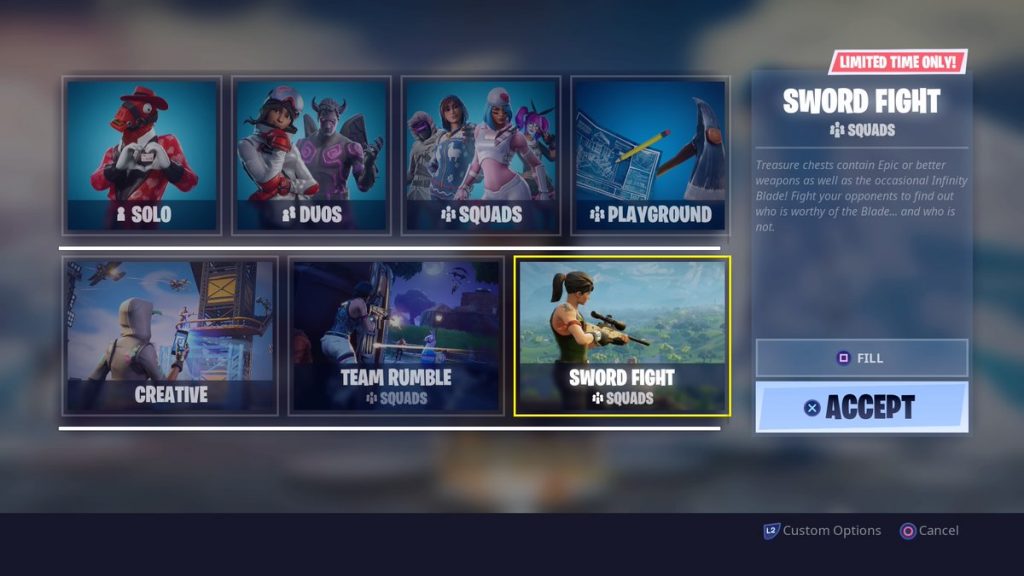 The Infinity Blade was originally introduced to Fortnite in Patch 7.01 on Dec. 11, 2018. The sword was immediately deemed too powerful, though, and it was quickly retired to the vault on Dec. 14.
Related: Fortnite's Infinity Blade is overpowered, Epic says—so it's been removed
But now, the infamous blade has made its return to Fortnite—and it's ready to wreak havoc on anyone who plays the Sword Fight LTM. Most Fortnite fans will be happy that the sword isn't in the standard playlists, though.
If you're a fan of the Infinity Blade (for whatever reason), try out Sword Fight before Epic decides to replace it with another LTM.