One hundred new collectibles called Fortbytes were added to Fortnite: Battle Royale in the season nine update.
A different Fortbyte is unlocked each day, tasking players with completing a certain challenge to get their hands on them all. Some require you to do simple tasks like playing the game, while others, like today's Fortbyte, want you to go on a scavenger hunt.
Epic Games wants players to find today's Fortbyte by solving the clue of "found inside a wooden fish building," which sounds a lot harder than it actually is.
Here's what you need to do to get your hands on another Fortbyte.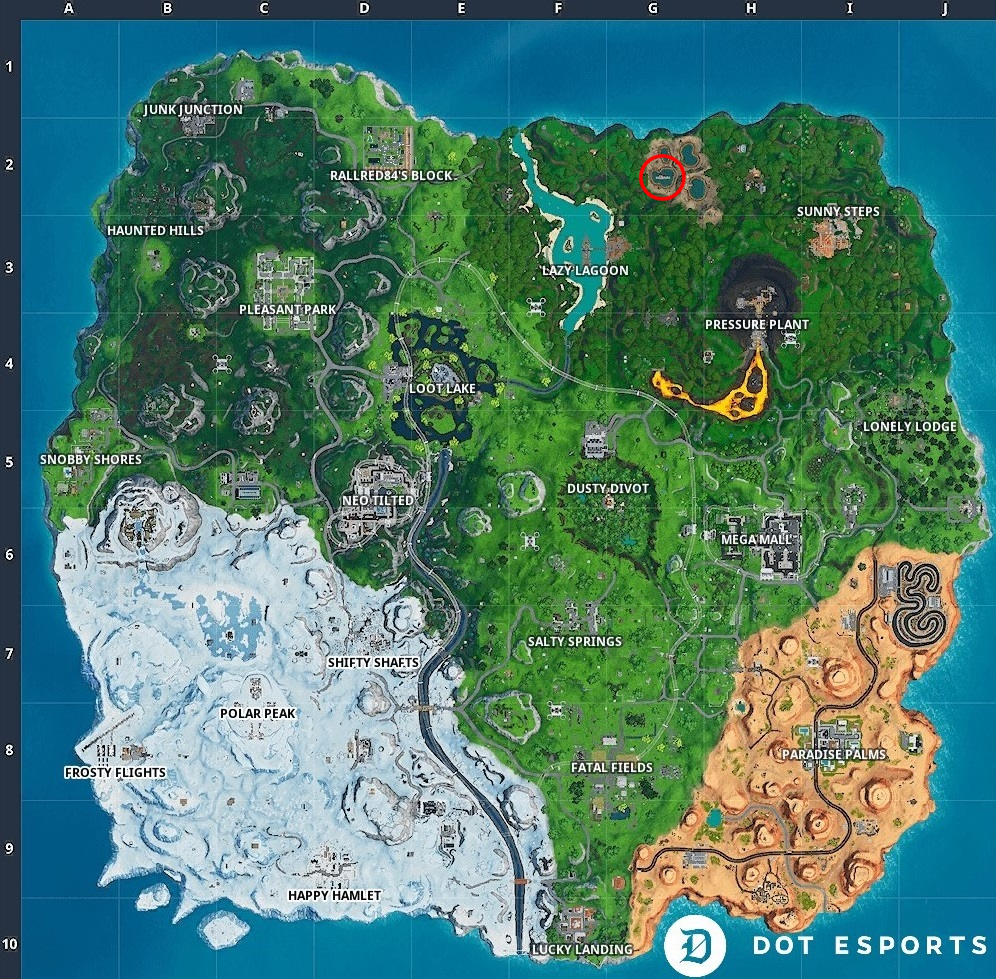 The Fortbyte is located north of the map between Lazy Lagoon and Sunny Steps. It can be found in the tail of the large wooden fish building in the hot springs area of the map.
All you have to do when you find the Fortbyte is interact with it like all the others and then move on to the next one since this task will be complete.