The guided missile is returning to Fortnite: Battle Royale—oh boy.
It's been found in a recent datamine that the guided missile will be returning as a backpack item, instead of taking its previous form as a legendary/epic weapon that used rocket ammunition. Files found in the datamine hint that the guided missile will be accompanied with an "It's Back!" message, according to Fortnite Insider.
Related: Fortnite's Guided Missile is heading to the vault
The backpack form of the weapon shouldn't be confused with the backpack bling cosmetic items though. Those allow players to equip various miscellaneous items hoisted on their backs—the majority of which are paid for through the Item Shop. The guided missile backpack item will be available for pickup in games, likely through chests scattered throughout the map, similar to how the Jetpack was found.
Below is a supposed visual of the newer version of the guided missile. It looks a little bit different than the iteration that was vaulted in April.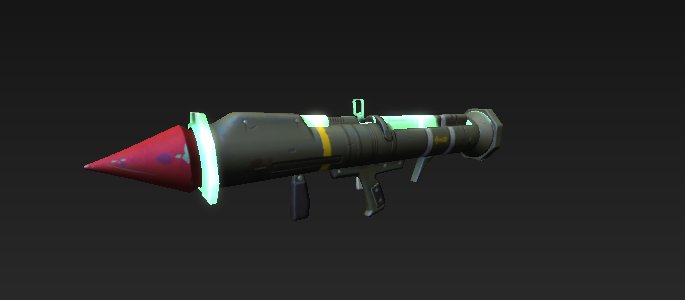 "We've gotten a lot of feedback around the Guided Missile, in particular concerns over fairness and strength of the weapon," developer Epic Games said at the time of vaulting. "We share your concerns, so we've put the Guided Missile into the vault while we figure out the next steps for its future."
Back when the guided missile was still in the game, it wreaked havoc wherever it was heard. In the later stages of the game, players could get cheap and easy kills by hiding in a fort, editing a small window, and flying the rocket around multiple times until they found another player. Hopefully this time around the guided missile won't be as overpowered as it was before.
Epic hasn't made a statement to confirm the return of the infamous in-game item.