It's finally happened—Fortnite's floating island has officially activated all seven runes. The island that began at Loot Lake has now made its way to the symbol near Dusty Divot.
This marks the seventh and final rune to be affected by Loot Lake island, which began this crazy pattern in late September. Over the past few weeks, the floating island has moved to a unique rune every three days.
The island's first target was near Pleasant Park. Next, it went toward Shifty Shafts. Then it turned its attention to the rune northwest of Fatal Fields. After activating the spot southeast of Retail Row, the island most recently hit the rune near Lazy Links earlier this week.
In addition to the wind vortex pushing the actual rune symbol out of the ground, volcanic pits pop up and can launch you into the air. The cube, which is embedded below Loot Lake island, also seems to be expanding across the actual floating landmass.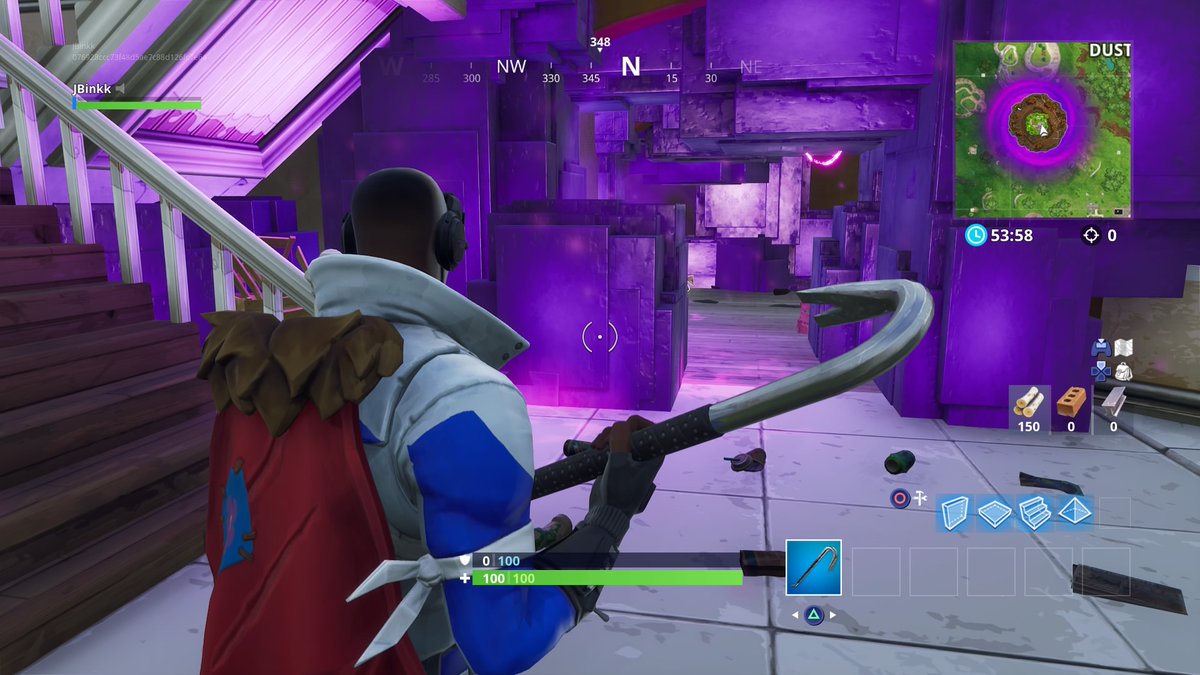 Each time that a rune has been activated, more and larger pieces of the cube have shown up in the house and underground portion of the floating island. In the beginning, the cube had very little presence above ground level, but there are now several layers of purple blocks throughout the house.
Nobody knows what will happen next. The island moved in a counterclockwise circle to the Corrupted Areas before heading into the middle of the map at its current destination.
If the previous pattern continues, the island could begin moving again on Sunday. Or something else could happen—nobody knows what to expect at this point.