Along with 100 new tiers and six new skins, Fortnite: Battle Royale's season three Battle Pass has three new pickaxes and two new gliders to earn.
Here's when and what you can unlock when it comes to pickaxes and gliders.
Pickaxes
Tier 7 – Sawtooth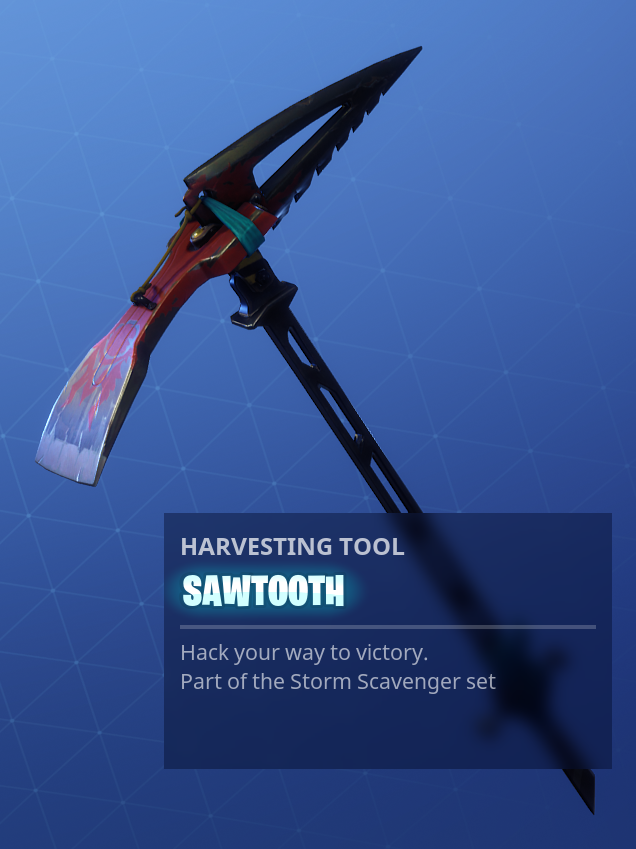 This one is part of the Storm Scavenger set and has a real post-apocalyptic aesthetic to it.
Tier 46 – EVA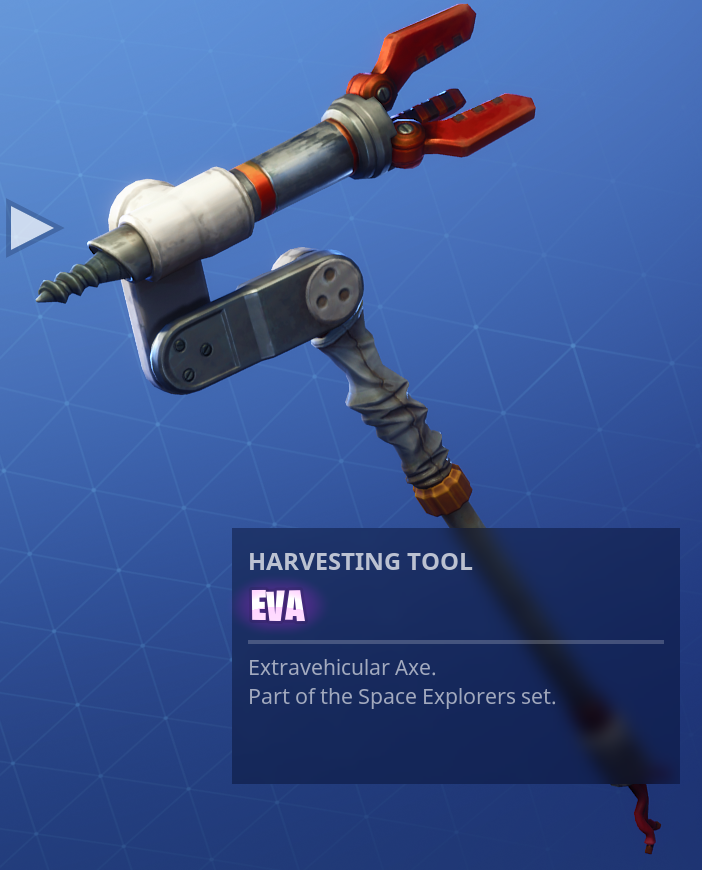 This funky-looking pickaxe is part of the Space Explorers set and looks like a cross between a protractor and an astronaut tool.
Tier 79 – Trusty No. 2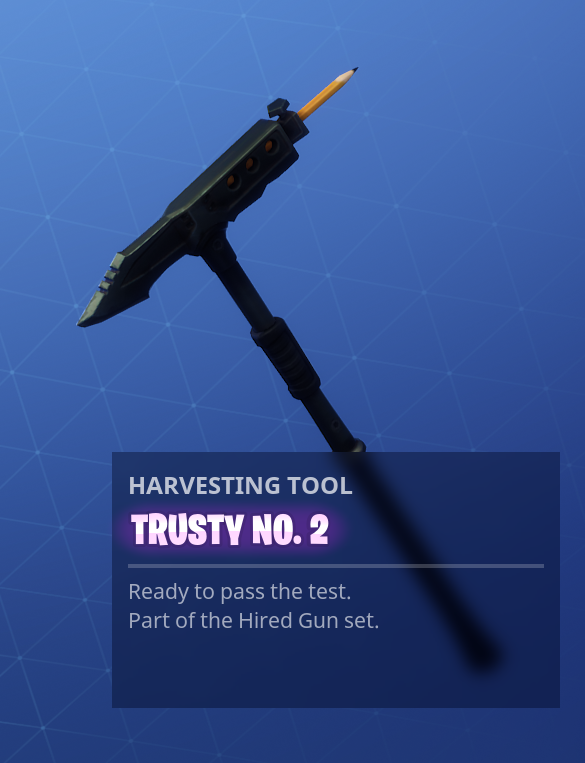 Speaking of tools, the best of killers need no more than a pencil. And that's exactly what No. 2 is all about.
Gliders
Tier 15 – Rainbow Rider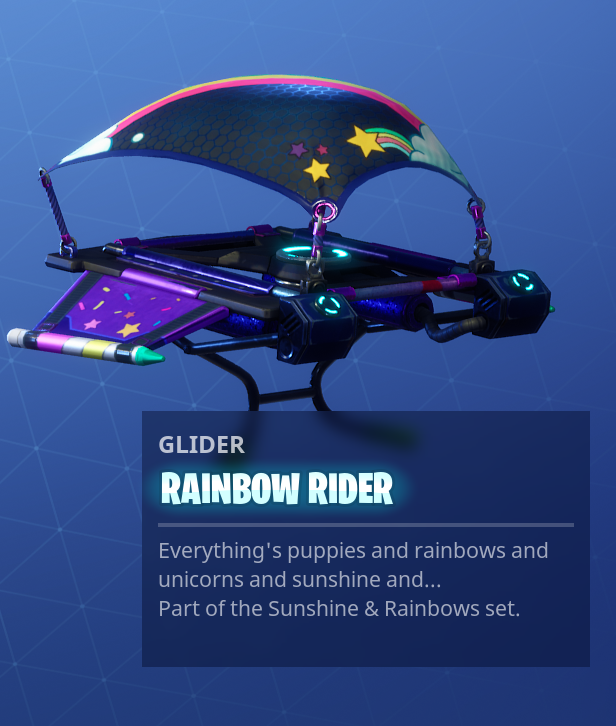 Rainbows, stars, unicorns, and farts of happiness. If this sounds like a good time to you, then Rainbow Rider is your glider of choice.
Tier 39 – Carbon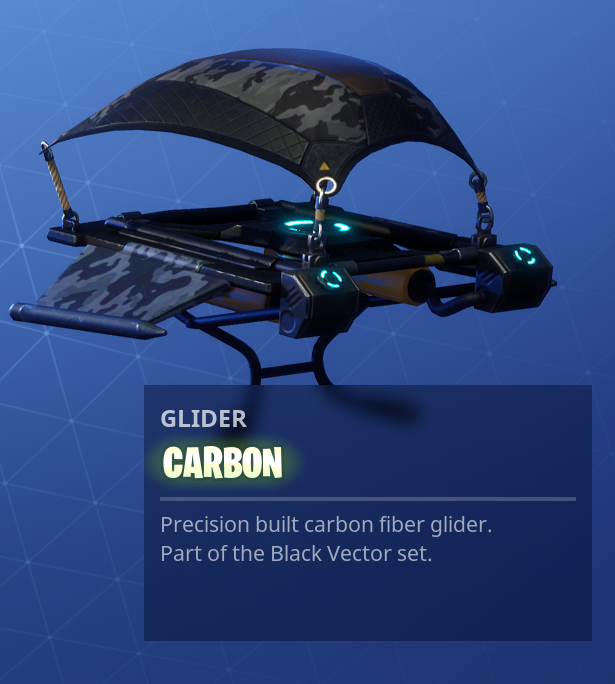 Slick, sleek, classic. Urban camo is timeless, and so is this glider.