This week's new set of challenges for week eight in Fortnite: Battle Royale's season three Battle Pass have been revealed, according to a datamine by Fortnite Tracker.
Each week during the season, seven new challenges are given with a total of 50 Battle Stars able to be earned. If you do the challenges throughout the season, you can finish the Battle Pass without spending much additional money to reach tier 100 and get the final skins available.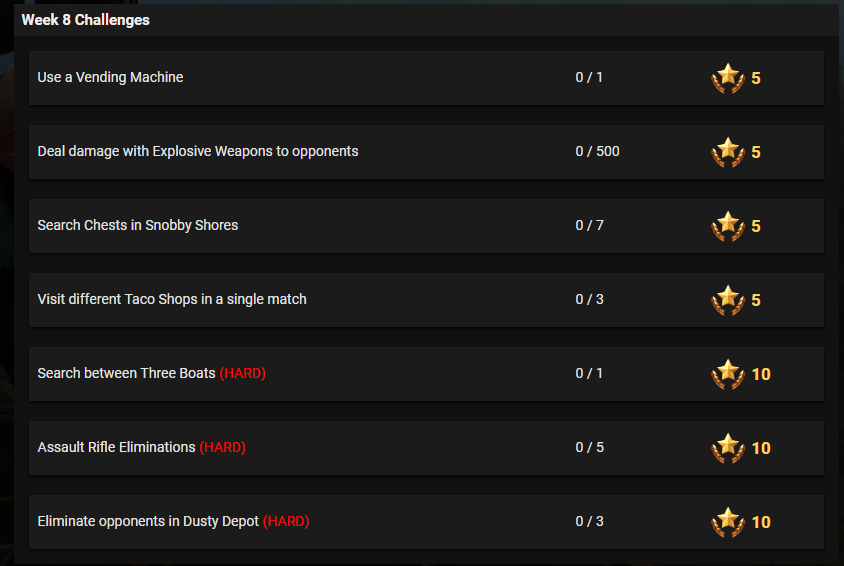 These challenges are similar to those that have been released throughout season three, like eliminating opponents in a certain named area, getting eliminations with certain weapons, or searching chests in a specific town.
A new challenge this week involves using the brand-new Vending Machine item, which was added into the game last week. You'll also have to visit different Taco Shops, and "search between three boats" for an easy 10 stars.
These challenges will go live early Thursday morning alongside the 3.5 update, which will include a number of bug fixes and glitches that have popped up in the game recently. Some bug fixes include issues with building, floating guns, and various console optimizations.