Fortnite on iOS generated over $25 million in revenue in its first 30 days—a remarkable feat, considering the game was-invite only for two weeks after launching.
Fortnite released on iOS in the middle of March in limited supply to those who had signed up for an invite. The game officially released to all iOS users on April 1, but that didn't stop gamers from amassing over $25 million in purchases in the past 30 days alone, according to a new report by mobile data blog Sensor Tower.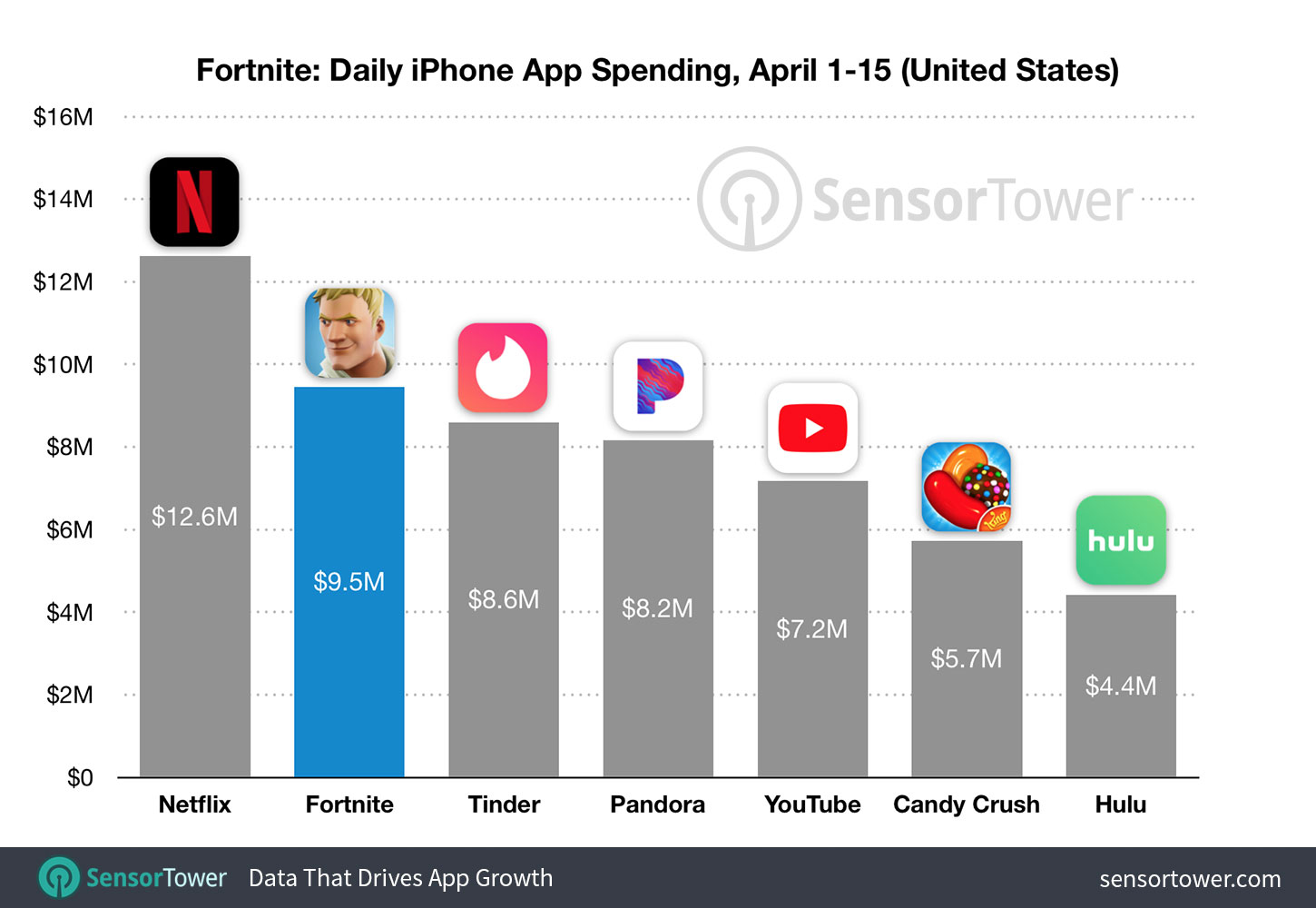 The free-to-play game generates all of its revenue through the purchase of V-Bucks, an in-game currency which is used to buy skins for players and their tools like pickaxes and gliders, as well as emotes. And boy, oh boy, fans sure seem to love them.
What's even more encouraging for Epic Games and Fortnite is that the game isn't even available on Android yet. When that happens, income from the game will likely skyrocket to ridiculous new heights.
"Epic Games has yet to divulge when Fortnite will launch on Google Play," the report noted. "But, should that happen by summer—and if the title is able to maintain its current hysteria-level popularity among gamers for a few more months—our estimates indicate the game could be poised to gross more than $500 million by the end of 2018 across both platforms combined."
Sensor Tower's report also said that Fortnite made $9.5 million from April 1 to 15, ranking it ahead of huge apps like Tinder, Pandora, YouTube, and Hulu. That revenue was 1.5 times as much as the next-highest game on the list in the same time period, the ever-popular Candy Crush.
H/T IGN