A new weapon will be added to Fortnite's ever-expanding arsenal as early as this week, according to a new message in-game.
The Suppressed Assault Rifle will be "coming soon" to the game, offering a "silenced weapon that rewards precision aiming." The AR joins the Suppressed Pistol and Suppressed SMG as guns with silencers in Fortnite.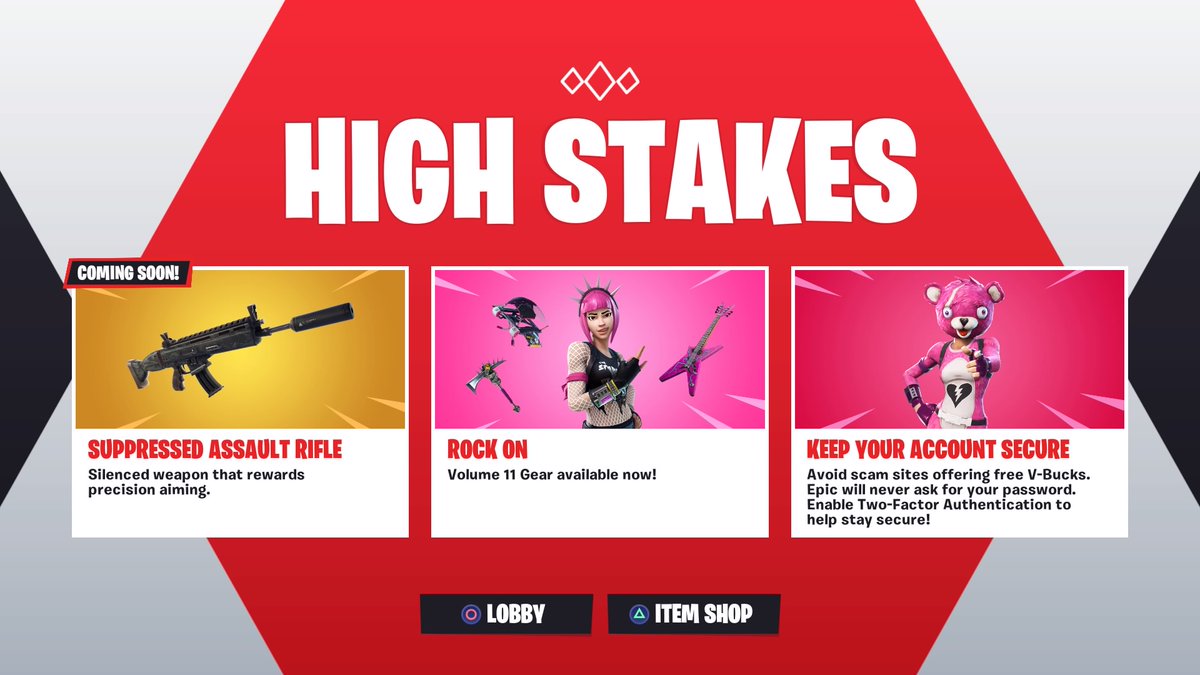 Players who log on to Fortnite will be greeted with the message from Epic Games, which doesn't give a release date. Usually, though, when an item is teased to be "coming soon" it is part of the upcoming update.
It's likely that the weapon will be seen either tomorrow or Thursday in a content update just before the final week of season five. With season six just around the corner, this could be the last major update in the game before new content and the big cube business comes to pass.
It remains to be seen if the Suppressed AR will be fully automatic, semi-automatic, or burst, but the tease of "precision aiming" makes it seem like it might not be full auto.
Now all that's left to join the suppressed family of weaponry is a No Country For Old Men-like Suppressed Shotgun. Make it happen, Epic!