A new week means another update for Fortnite: Battle Royale, as Epic Games continues its torrid pace of adding to one of the most popular games on the planet.
As part of this week's update, an in-game message revealed that a new weapon is coming—a Guided Missile launcher.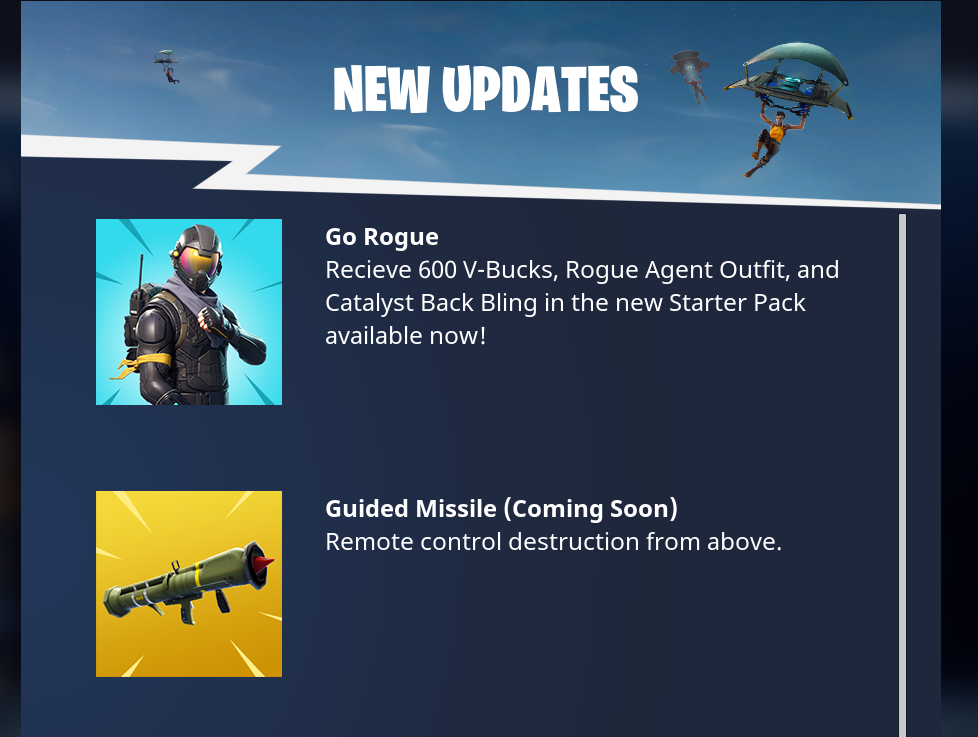 Fortnite already offers a rocket launcher, grenade launcher, and multiple grenades, but this one looks to be a bit different. The description says "remote control destruction from above," which makes it sound like it will operate somewhat like a Javelin rocket launcher.
The "remote control" description makes it seem like you can take control of the missile and aim it exactly where you want it to go. Imagine firing the rocket and switching into an on-board first person camera view to aim it directly at a target.
Last week saw the introduction of the Heavy Shotgun weapon into the game, which is rare to find as it's only Epic or Legendary rarity. The image above shows the Guided Missile as yellow, so if it's Legendary only, it will be extremely hard to find.
The Guided Missile could come to the game as soon as Thursday, which is when Epic usually updates Fortnite. Stay tuned for more official information throughout the week.