Epic Games has had a lot of fun experimenting with custom game types in limited time modes in Fortnite: Battle Royale, but it's also been testing a private lobby custom games feature for players to make on their own as well.
It's only a matter of time before custom games come to Fortnite: Battle Royale, and it will be exciting to see just how customizable the game experience can be. Thanks to Jaguar115 on Reddit, we have a visual concept of what it all could look like.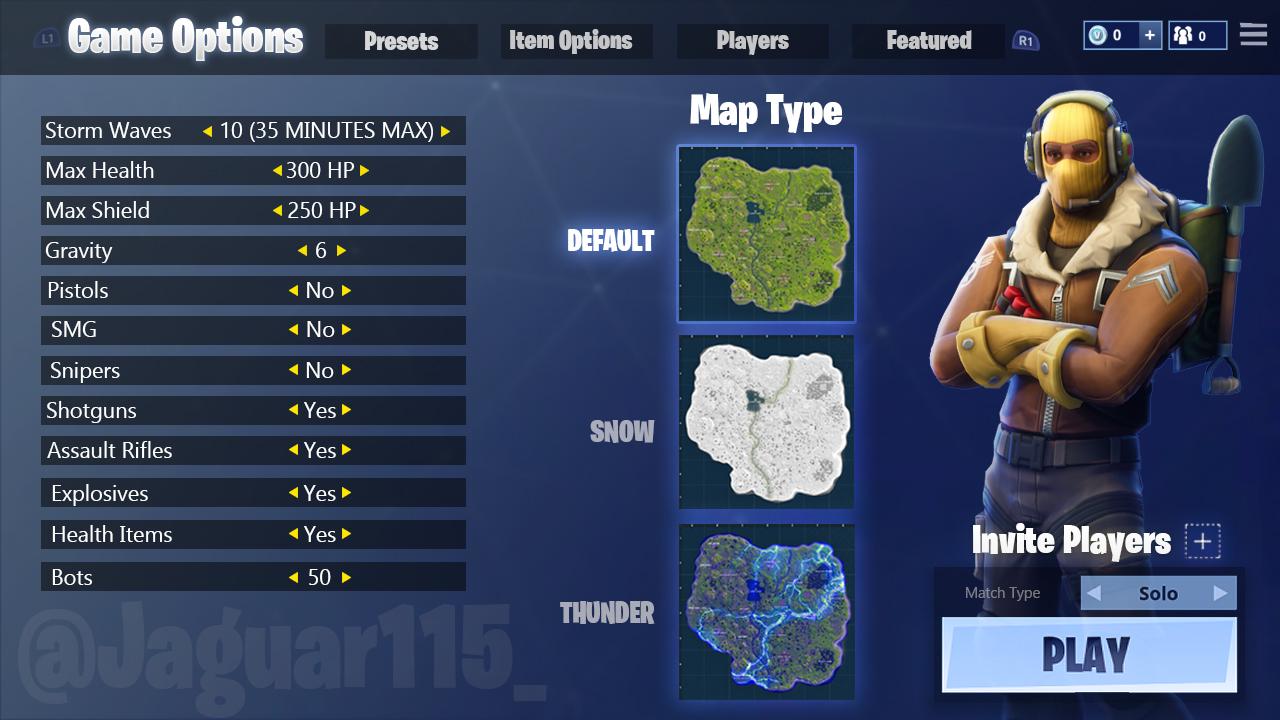 In Jaguar115's world, we would be able to customize a ton of options about the gameplay to help create fun custom games inside of Fortnite itself without having to wait for a limited time mode.
Options such as health and shields are fully customizable, as well as what weapons can be found in the game, on top of the ability to add bots to fill out the game in case you don't have 100 people. For streamers and content creators, that shouldn't be a problem, but others might need to fill in some bots.
Not only that, but Jaguar115 dreamed up some map types, such as adding snow or thunder throughout the map. It would be cool to see the map we've all come to know and love get a re-skin for different weather types.
When custom games finally come to Fortnite, we can only hope that they will be as customizable as this concept.
About the author