Fortnite: Battle Royale's popularity continued to surge last month as the game set two separate records on Twitch, according to viewership data site Gamoloco.
A new infographic released by Gamoloco shows just how huge Fortnite has been on the live-streaming platform over the past few months, including its record-setting month of March.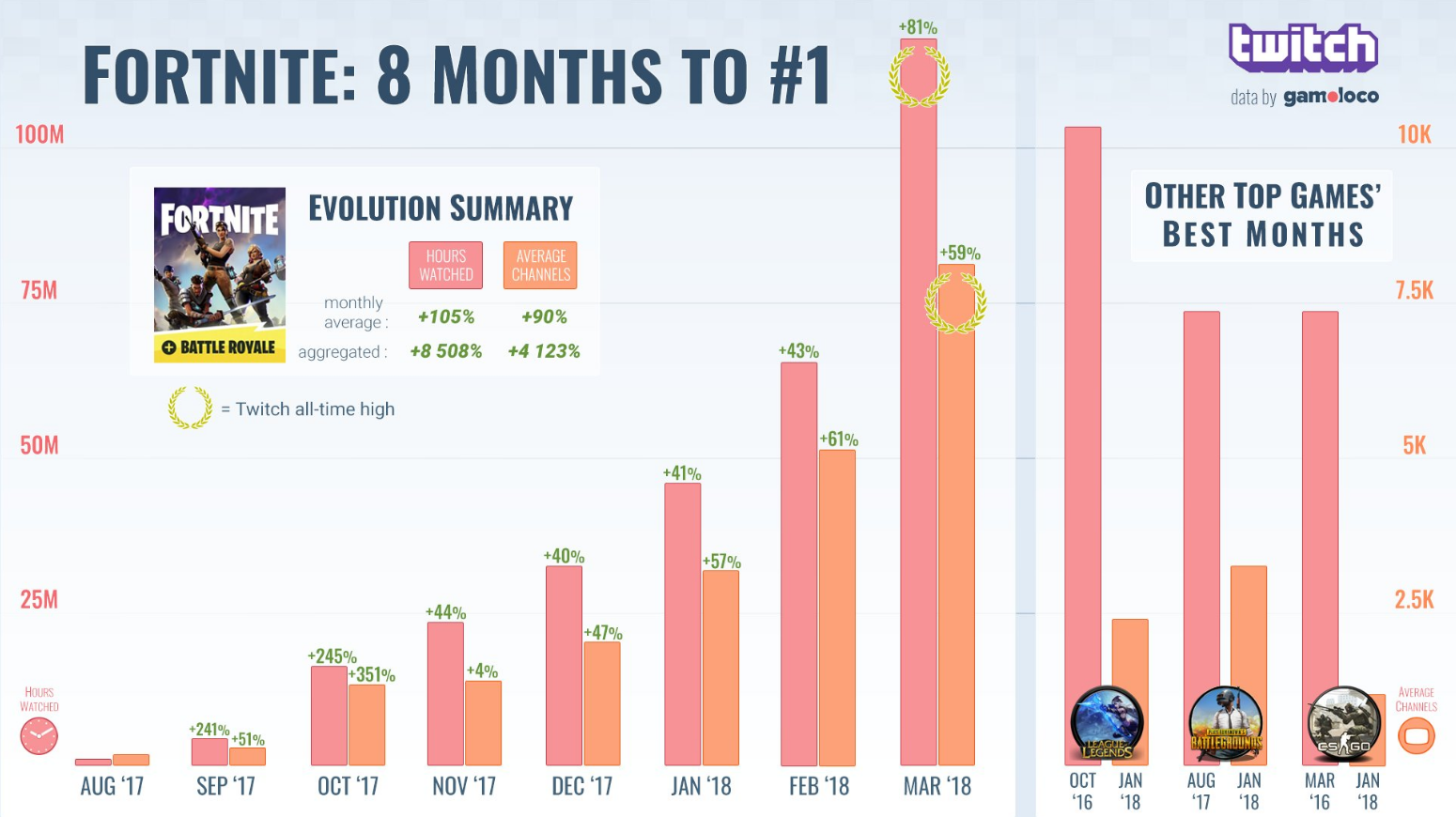 While Fortnite's growth since September when Battle Royale released has been huge, it was last month when Fortnite set new all-time highs in hours watched and average channels. According to the graph, the game was watched for well over 100 million hours and streamed on over 7,500 channels.
To put things into perspective, those numbers surpassed the previous highs of massively popular spectator games like League of Legends, PlayerUnknown's Battlegrounds, and Counter-Strike: Global Offensive.
Fortnite has reached a level of mainstream that not even those games have been able to attain, and it's all happened in just eight months, including the release of Fortnite's PvE version back at the end of July 2017.
Now, thanks to a full release on the iOS App Store, the mobile version of the game will most likely further the game's popularity and overall stranglehold on the gaming world in 2018. If Epic Games continues to support Fortnite with consistent content and balance updates, there's really no end in sight for the game's huge success.