Another day, another Fortbyte added to Fortnite: Battle Royale's season nine battle pass.
By now, players have got used to the new collectible as we slowly, but surely, work towards unlocking all 100. A Fortbyte unlocks every day, and today is no exception.
For this Fortbyte, Epic Games is tasking the player with the mission "Found in a desert house with too many chairs" which will have them once again dive down in the map to complete a set task to unlock today's Fortbyte.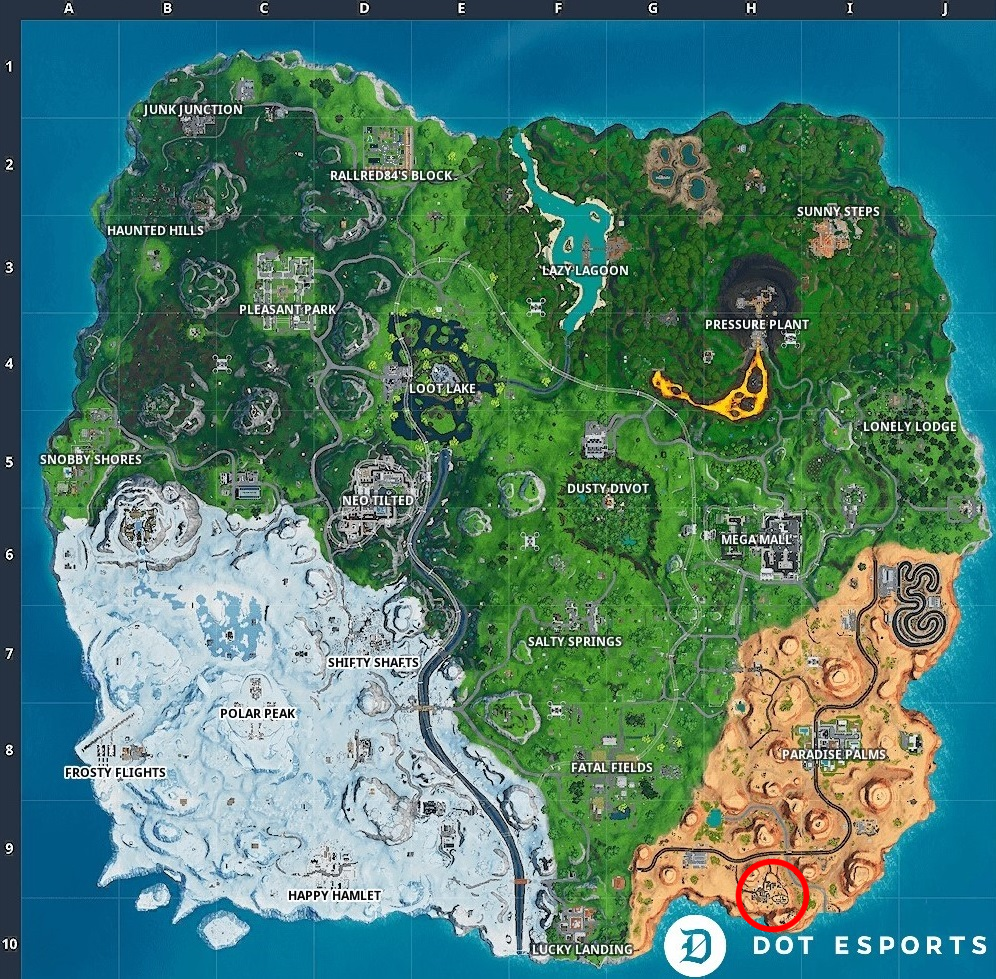 This one is located in the small Desert town in the South of the map. You can find the house blocked by a lot of red chairs on the southernmost area. The Fortbyte can be found in the house in the bedroom.
As with every other Fortbyte before it, all you need to do is walk up to it and collect it to add to your growing collection. Then, it's time to move on to the next one.