The first new post-launch item of Fortnite: Battle Royale season eight is on the way.
A Buried Treasure item is "coming soon" to Fortnite, according to the latest in-game News message. "Scour the island for hidden loot with the new Buried Treasure item," the message reads.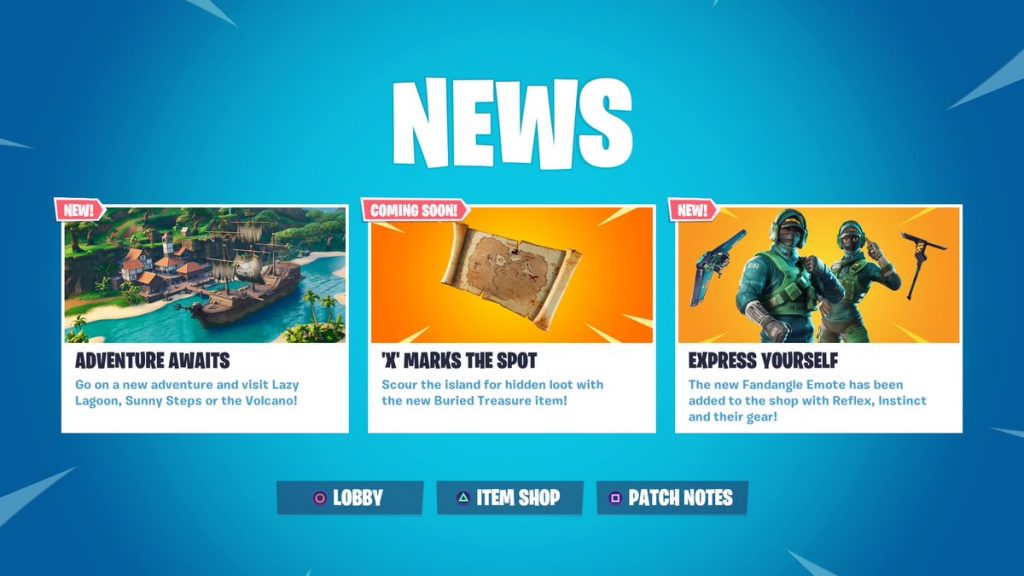 It's unclear at this time how the Buried Treasure item will work, however. It'd make sense if the item somehow revealed a rare, powerful weapon hidden somewhere around the map—but most Fortnite fans don't know what to expect quite yet.
This could potentially be a game-changing item, depending on how it works and what kind of "buried treasure" the map reveals. We'll likely have to wait until the item is introduced, though, to figure out what effect it'll have on the game.
Related: Ninja surpasses 100,000 kills in Fortnite: Battle Royale
Epic usually teases that new items are "coming soon" right before it's ready to add them to the game—so the Buried Treasure item could join the world of Fortnite as early as this week.