Another new item will be added to Fortnite: Battle Royale in the near future.
A Bottle Rockets item is coming soon to Fortnite, according to today's in-game News message. "Loud, bright, and dangerous," the message reads. "Warning: Do not light indoors."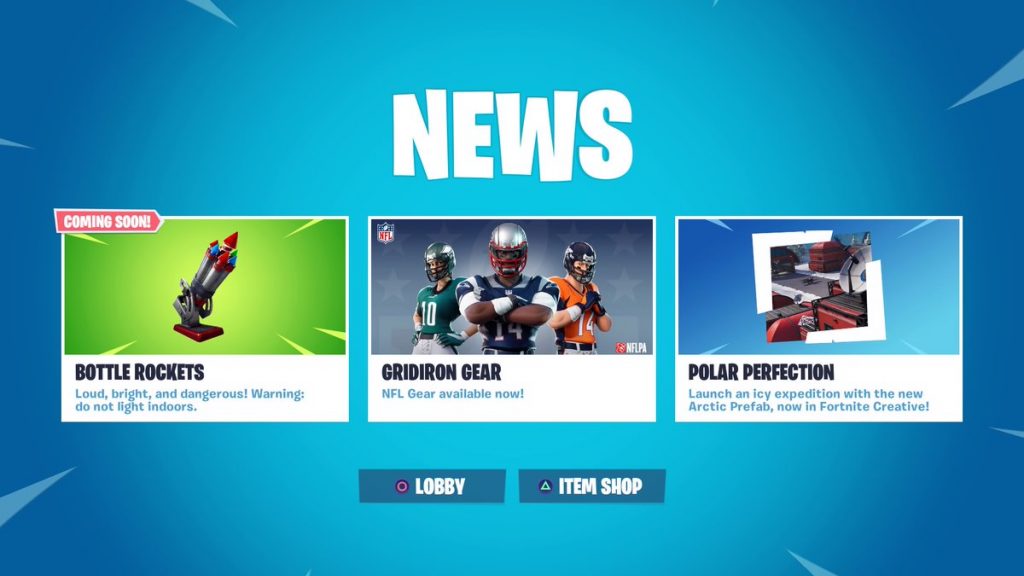 It's unclear at this time exactly what the Bottle Rockets item might be, however. Some fans believe it will be a new trap, while others think it could be an explosive weapon.
Related: Check out the full Marshmello Fortnite concert
Epic usually teases that new additions are "coming soon" right before it's ready to introduce them to the game—so the Bottle Rockets item could join the world of Fortnite as early as this week.