Another Fortnite: Battle Royale event has arrived following the v8.40 update, bringing with it a host of new challenges and rewards around the Air Royale LTM, which ushers in the return of planes.
These challenges, nine in total, offer a bunch of experience and Wrap rewards. Completing certain challenges will unlock an abundance of XP, while others will give you a new Wrap.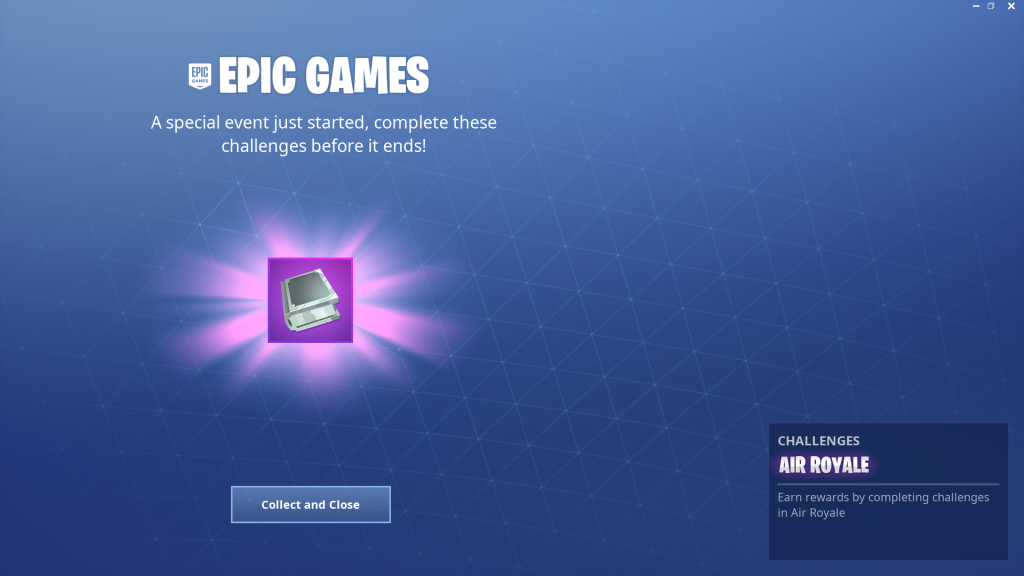 Complete all nine challenges over the course of the next few days, however, and you'll unlock the Callsign Hornet Wrap. All items are exclusive to this event.
Challenges will be active from now until April 24. Once the event ends, you won't be able to unlock any of the items on offer anymore. Here's exactly what you have to do to unlock everything from these challenges.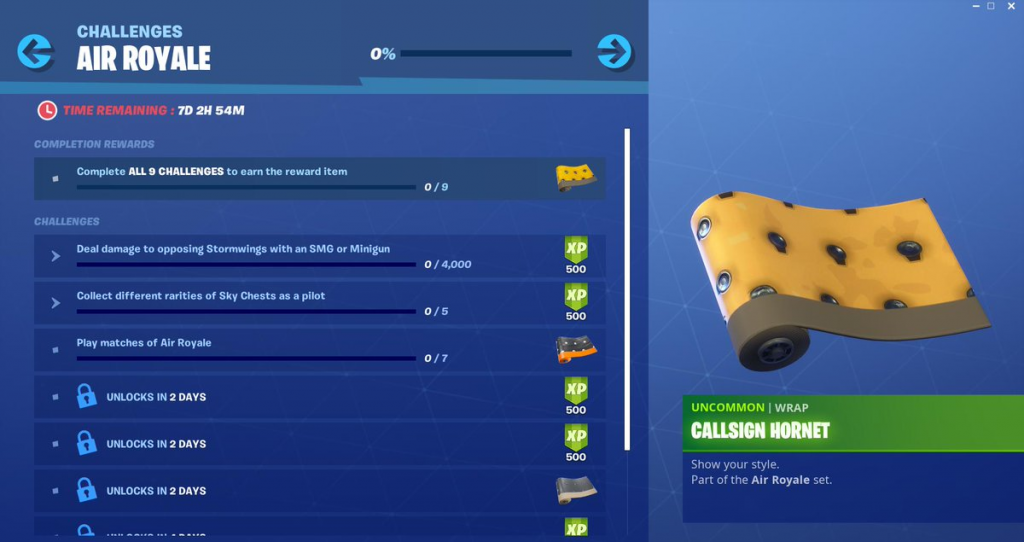 Day one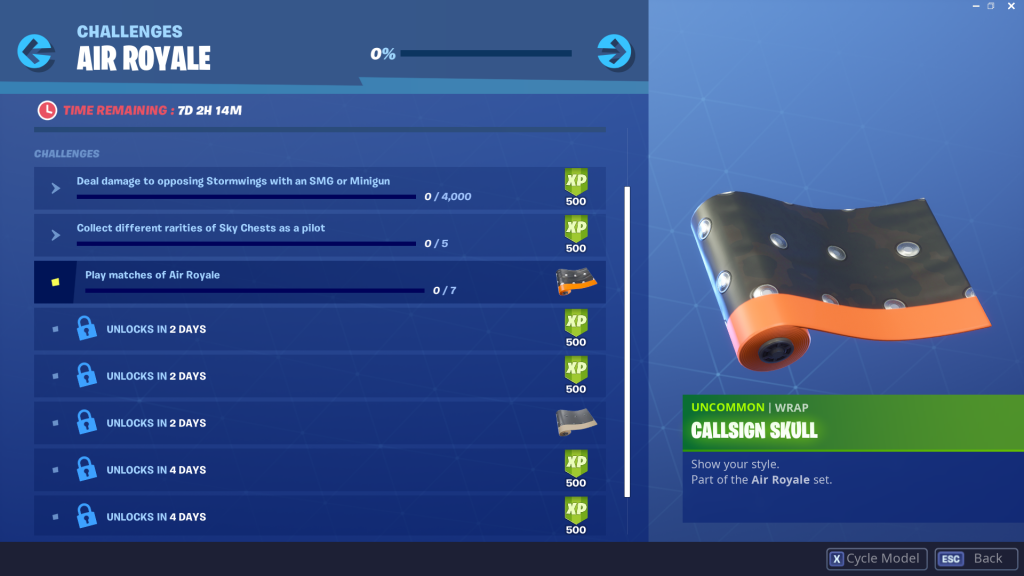 Deal damage to opposing Stormwings with an SMG or Minigun (4,000) – 500 XP
Collect different rarities of Sky Chests as a pilot (5) – 500 XP
Play matches of Air Royale (7) – Callsign Skull Wrap
Day two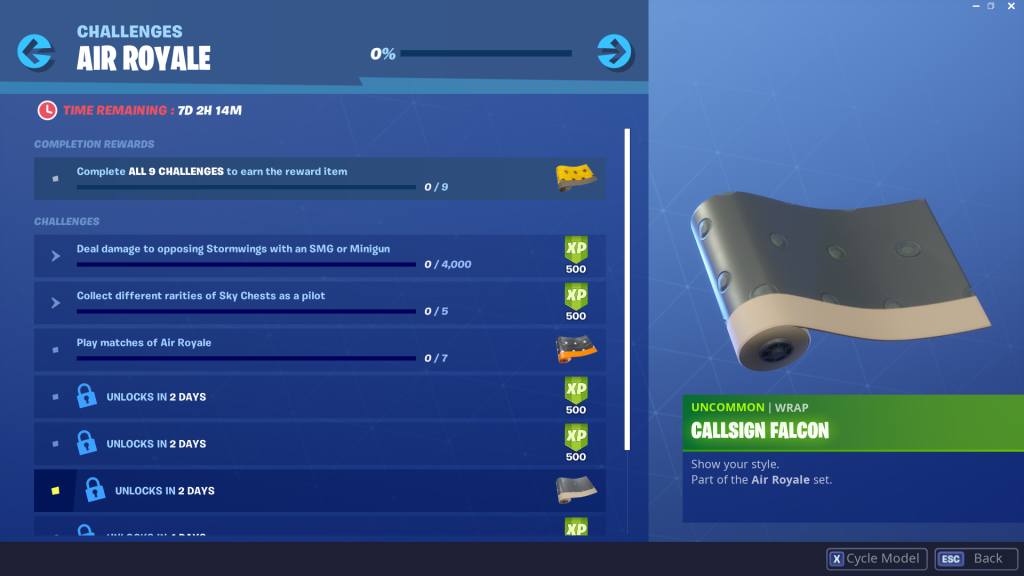 Deal damage to opposing Stormwings with Pistols (2,000) – 500 XP
Destroy opposing Stormwings (5) – 500 XP
Outlast opponents in Air Royale (100) – Callsign Falcon Wrap
Day three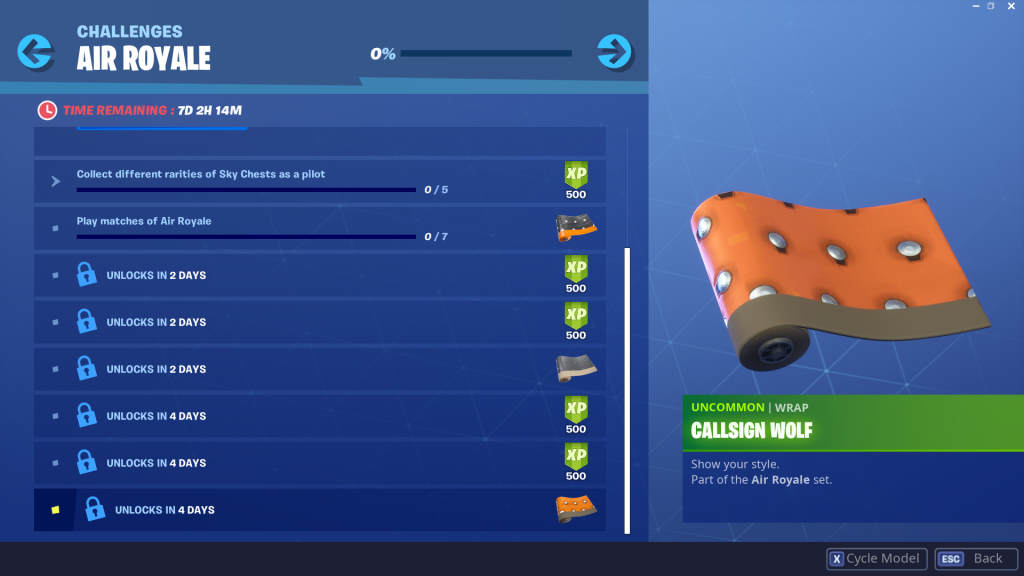 Deal damage to opposing Stormwings with an Assault Rile (5,000) – 500 XP
Deal damage with upgraded Stormwing Weapons (4,000) – 500 XP
Place Top 5 in Air Royale (3) – Callsign Wolf Wrap