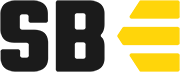 This article is brought to you by StatBanana, the best Dota 2 strategy tool.
---
Valve's auto battler is releasing with a bang. The developer released released an announcement detailing just what entails from Dota Underlords heading into season one.
The game will launch across all of its platforms on Steam, iOS, and Android on Feb. 25. Valve noted, however, that "normal caveats about propagation on mobile app stores still apply," so the mobile versions might be late to the party.
Launch Party
In five days, the game will celebrate its launch with a party with some of the best personalities Dota 2 has to offer.
The list includes famous streamers such as Janne "Gorgc" Stefanovski and Henrik "AdmiralBulldog" Ahnberg and desk host Jorien "Sheever" van der Heijden. Resident meme lord Jake "SirActionSlacks" Kanner will also be there, so shenanigans are to be expected.
The launch party can be viewed at Underlord's official Twitch channel. Matches will be played with guests and players from the community, including the new City Crawl mode.
Related: Dota Underlords is getting a full release on Feb. 25
What rewards do I get from playing the Beta Season?
Ranking
Valve will be doing a soft reset of the ranks in Underlords across Standard, Duos, and Knockout. Most players will likely see a small demotion as they reset to Minor Rank 1 but will retain their Major Rank like Lieutenant and Boss.
Unfortunately, Lords of White Spire will no longer keep their nobility. They will go back down to Big Boss III and will need to fight for their right to a piece of the White Spire once again.
Customization options
White Spire will be getting a new look with Season 1. A new default board will ship with the game, and only players who reached level five and above in the Protopass will retain the two Beta Season boards. An additional five boards will also be available for unlocking.
Players will also be able to add their own personal flair to the boards. Bling it up with a statue of Ricky, or earn even more props by leveling up the battle pass.
Your Wanted posters can also be modified to your personal taste. Put your own name on it and earn achievements to gain even more titles.