Destiny 2 has plenty of activities for players to do, whether they're chasing fashion, exploring a destination, or chasing a roll of their favorite weapon. Despite its vast array of options, though, players can only dive into Destiny 2 if the servers are working. If they're facing outages or interruptions, players will see the classic "Server Offline" message when they try to log in—an indication that there's something wrong with the servers, whether it's planned or by circumstance.
The Destiny 2 servers can go down for a series of reasons. The servers usually undergo a short maintenance window before the release of a hotfix, kicking players from all activities and taking down the servers briefly. This period usually lasts for 15 minutes. Bigger content drops, such as seasons and expansions, usually come with a longer maintenance window. These can take several hours, and in the case of expansions, can even bring some overnight outages.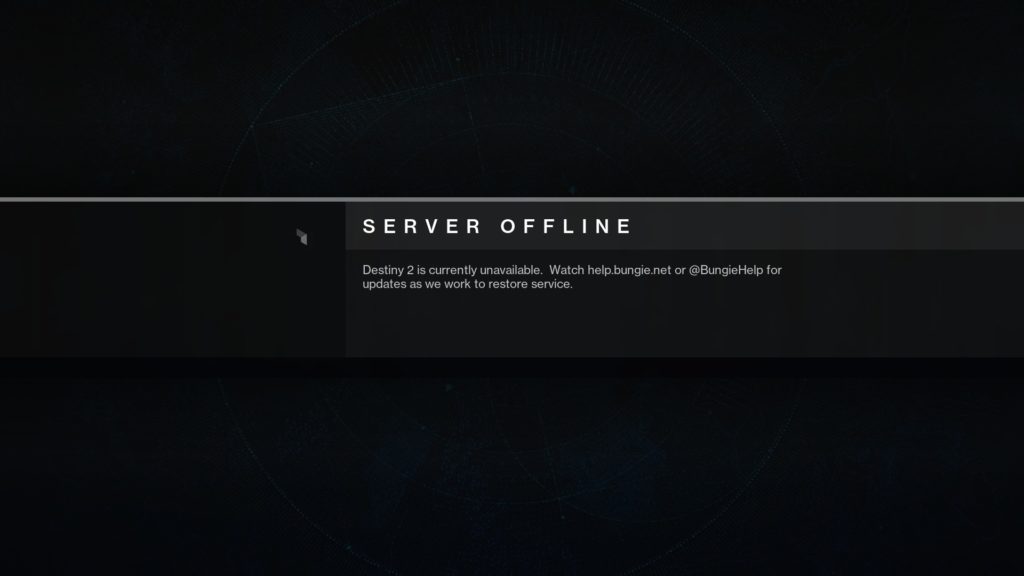 There's also the possibility that Destiny 2 is undergoing emergency maintenance due to an unforeseen issue. Connectivity problems can make the servers unreachable, and Bungie can bring the servers offline as it investigates bugs, glitches, and errors in the game. This is evidently a drastic measure, meaning its underlying causes are bound to be serious enough to warrant the developer cutting off access to the game.
If you can't connect to Destiny 2, there is bound to be a reason, whether as part of a schedule or as an isolated incident. Here's why the Destiny 2 servers are down.
Why are the Destiny 2 servers not available?
Destiny 2 servers are experiencing an outage after the release of Hotfix 6.3.0.5. The patch brought with it a negative side effect and erased progress for some players' triumphs, medals, seals, and catalysts. While Bungie investigates the issue, the developer took the Destiny 2 servers down as part of an emergency maintenance period. It's unclear when the servers will go back online, but players who want to keep track of the progress can stay tuned to the official Bungie Help Twitter page.
When will the Destiny 2 servers be back up?
Bungie expects the Destiny 2 servers to return early in the morning of Jan. 25. The official Bungie Help account estimated the fix should be out by 5-6am CT, though that timeline can change depending on any potential roadblocks.
The Bungie Help Twitter page has been giving players consistent updates, so if you want to monitor the deployment (or possible delays), keep an eye out on official channels.