Next week will have a lot to do in Destiny 2 with the launch of both the Solstice of Heroes seasonal event and Master difficulty in the Vault of Glass raid, Bungie announced.
Guardians will head back to the European Aerial Zone for the third summer in a row to hunt down enemies and unlock rewards like the glowing armor sets found in the trailer below and a new Legendary shotgun, too.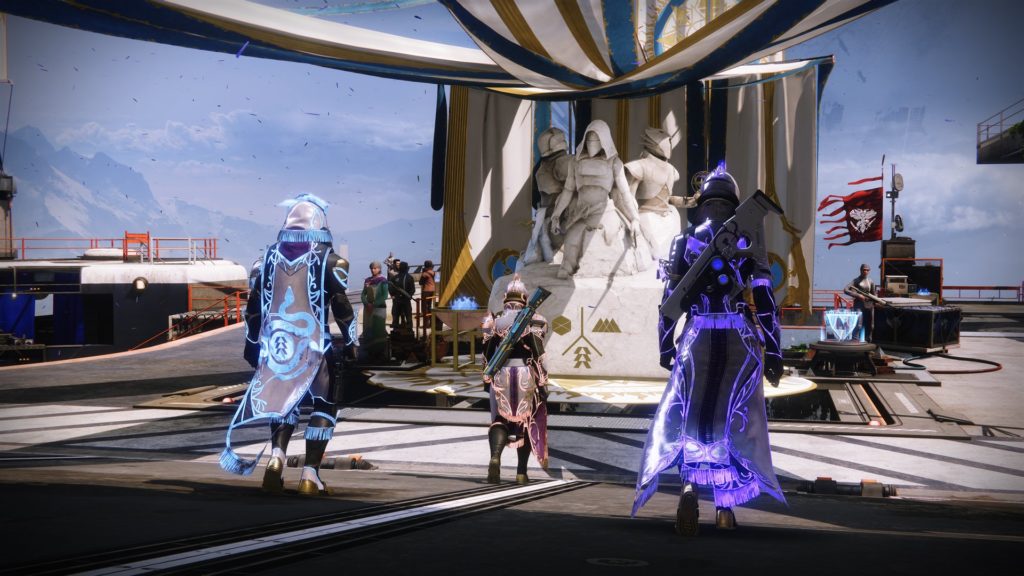 Players can also unlock an Exotic Ghost shell, a new emblem, and optionally purchase more cosmetic items from the in-game Eververse store. Players who acquire the final armor set for any class can unlock the exclusive 2021 Solstice of Heroes shirt for purchase from the Bungie store.
The highest difficulty level for the Vault of Glass raid is also launching next week. Master difficulty ups the ante by setting enemies at 1,350 Power level, so players will have needed to grind their seasonal artifact levels to even come close.
Master Vault of Glass is a necessity to finish the Fatebreaker raid seal and title, and there are also plenty of treasures to be found within, such as Timelost weapons. Each week will feature a different Timelost weapon and additional rolls for a specific gun can be purchased using Spoils of Conquest once it's acquired.
"This won't be a walk in the park if you haven't dipped your toes into the Destiny 2 endgame before," Bungie said of Master difficulty. "Enemies will be tougher. They'll be looking to put you down with more aggression. A few more Champions will be appearing to defend the Vault. More modifiers will be active, forcing you to think on your feet and come prepared."
Solstice of Heroes and Master Vault of Glass both launch on July 6.