Trials of Osiris is one of Destiny 2's most hard-fought PvP modes and it comes with the rewards to match. Trials is the only source for several unique weapons and pieces of armor in the game, and guardians have a few ways of getting their hands on high-end gear since the rework. The contest starts at 12pm CT every Friday and lasts until the reset on Tuesday.
With the Trials of Osiris rework, players have a few incentives to keep playing even when they're losing. A Passage now tracks round wins and full match wins, and no longer counts losses—a passage is "either flawless or not," according to Bungie. The new system lets guardians earn rewards and continue to play without the need to reset passage, even if they've lost three (or three dozen) matches.
There are two Pinnacle challenges for Trials each week, with one for winning seven matches in any given weekend and another for winning 50 rounds.
Trials of Osiris rewards this week in Destiny 2 (Oct. 29 to Nov. 2)
Flawless: Shayura's Wrath (Adept) (SMG, Void)
Map: Widow's Court, Earth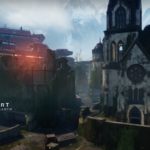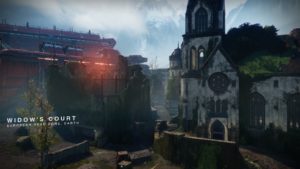 How to get Trials rewards
Trials rewards are available from a few sources. Players will get Pinnacle rewards for winning seven matches in total during the weekend and for reaching 50 round wins. Players will also get Trials Engrams upon ranking up with Saint-14, with Powerful rewards for every major rank, and can get specific prizes in Saint-14's track.
How to participate in Trials
Trials are locked behind the Entry Pending quest with Saint-14. After gaining access to Trials, players will need to purchase a Passage each week. They'll count as your card and each of them has a specific effect:
Passage of Mercy: Forgives one of your losses. It used to be the go-to before the rework, but since the revamped Trials doesn't count losses, this is only useful if you're aiming for Flawless.
Passage of Ferocity: Your third win grants a bonus win.
Passage of Confidence grants you a bonus reward from the Flawless chest. Requires a Flawless run.
Passage of Wealth: lets you earn additional points from participating and winning Trials matches. This Passage unlocks at seven wins.