With the second season of TBS's ELEAGUE soon to get underway from Oct. 21-22, the talent lineup attending this event has been announced. 
Apart from the core members of the first season, ELEAGUE has introduced a few additions to the roster. 
The caster's booth will have the same classic duos as last time: Anders Blume and August "Semmler" Massonnat, along with the two FACEIT boys, Daniel "ddk" Kapadia and James "JZFB" Bardolph.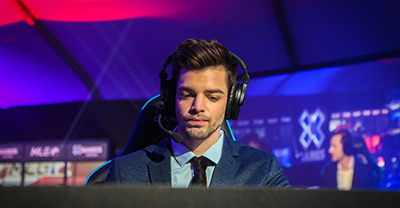 Image courtesy of ESReality
The analyst desk will feature the famous Richard Lewis, Duncan "Thorin" Shields and Jason "moses" O'Toole, along with the first new addition, the veteran caster and analyst Scott "SirScoots" Smith.
Image courtesy of ESL
The lone reporter Rachel "Seltzer" Quirico will come back, but will not be alone anymore and will be helped by Kate Yeager for this season.
---
Are you excited for the start of ELEAGUE's second season? Let us know by commenting below or tweeting us @GAMURScom. 
Headline image courtesy of Reddit User LazovsKy