Another weapon skin case has hit the Steam community market, just in time for the release of CS:GO in China.
The Spectrum 2 case is the 25th collection of case skins to be introduced to the game. It's also being also the successor to the original Spectrum case, which came to CS:GO in a March update alongside the release of the Italy-based map Canals.
Related: CS:GO officially released in China through Perfect World
With 17 designed weapons waiting to be opened, the Spectrum Two case features two Covert skins (Reds), three Classified skins (Pinks), five Restricted skins (Purples), and seven Mil-Spec skins (Blues).
The lineup of skins in this case include an AK-47, a P250, an M4A1-S, an R8 Revolver, a PP-Bizon, a CZ75-Auto, an UMP-45, an XM1014, an SG 553, an MP9, a Glock-18, a Tec-9, a G3SG-1, a SCAR-20, a Sawed-Off, an AUG, and a MAC-10.
The rare items, with an extremely low probability of being dropped, include a set of second generation Chroma knives. These include the Butterfly Knife, the Huntsman Knife, the Falchion Knife, Shadow Daggers, and the Bowie Knife. The cosmetic possibilities from the Spectrum 2 case are Damascus Steel, Doppler (all phases), Marble Fade, Tiger Tooth, Rust, and Ultraviolet.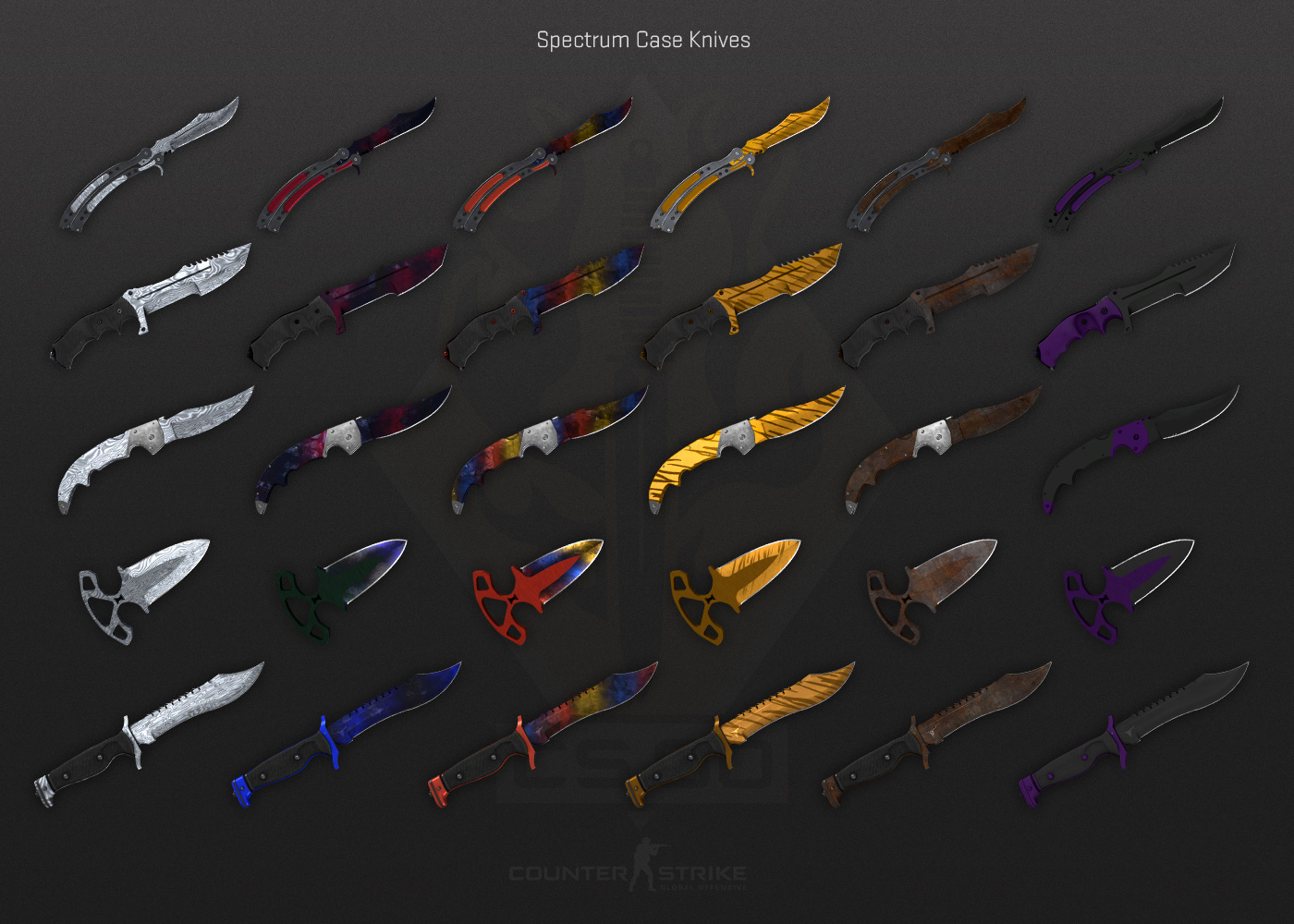 Players worldwide can now enjoy the new skins in-game—but only if they're lucky to be dropped a case.