SK Gaming, the world's most critically-acclaimed CS:GO team from Brazil, fell in the most disastrous way possible this past weekend at DreamHack Masters Malmö, leading to their elimination during the quarterfinals of the playoffs.
The Brazilians went into their quarterfinal match against G2 Esports as the clear favorites, and it seemed especially evident after they won map one Cobblestone 16-11. When they reached map and series point 15-10 on the following map, Inferno, it seemed as though they had G2 set to take the next flight out of Sweden. But it didn't turn out that way.
Related: G2 Esports defeat North to win DreamHack Masters Malmö
While being up five rounds on their Counter-Terrorist side, João "felps" Vasconcellos and Fernando "fer" Alvarenga pushed down banana to flank the French Terrorist side. The duo noisily trotted into three of G2's players still at bottom middle–an obvious fundamental mistake that even in-game caster Henry "HenryG" Greer called out. Alexandre "bodyy" Pianaro cleaned up the W-strafing Brazilians with ease, and his comrades decided to quickly rotate over to the empty B site, knowing that felps and fer were the sole defenders.
G2 then capitalized on their play even more by sending two players to lurk A using their map control to take out the three remaining Counter-Terrorists–Marcelo "coldzera" David, Epitacio "TACO" de Melo, and Gabriel "FalleN" Toledo–who were saving weapons. G2 were successful in their lurk, and SK later lost the round and the map because of their weakened economy during regulation. FalleN, SK's captain, could be seen shaking his head during the tactical pause after their blunder.
Inferno concluded at 19-17 with G2 on top, and then G2 later shocked SK on Mirage with a 16-11 score to eliminate them from the DreamHack event.
So what went wrong?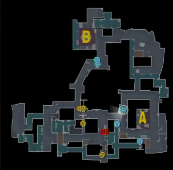 SK started with a very common three A, two B default going into the round. FalleN was spotting middle, TACO was holding apartments, and coldzera was listening for information at boiler, while fer and felps were defending the line at banana. After coldzera heard a single close arch smoke thrown from alt-mid, SK expected an A split and adapted into a passive setup–FalleN to back arch, coldzera to close site, and TACO to graveyard. With this information in mind, fer and felps quickly hit the G2 flank, predicting an early execute into the A site because of two factors: The singular smoke drop at 1:30 and the potential for a second set of smokes later in the round due to the lack of utility used from G2 early on. The flankers thought they could catch the French with their pants down pre-execute, but ironically, the opposite held true.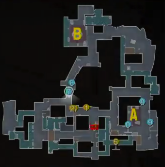 Besides the clear fact that the round was lost from the banana push, the play was partly manipulated by G2. G2 brilliantly faked a quick hit and slowed down the pace, having three players set up on the mid flank for trade frags and two more lurking towards apartments. SK must've thought that G2 would time a split towards mid-boiler to take site from quad, which is why TACO and coldzera were holding passively with a crossfire setup from deep site with FalleN holding the arch smoke. After fer and felps dropped, G2 finished up the round with clean, fundamental Counter-Strike.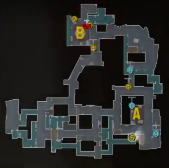 "We reacted to what they're doing to get the first picks, and work with that," Nathan "NBK" Schmitt said later in an interview with HLTV. "We're trying to break [the meta] a little bit in a sense, [now] that a lot of teams are playing aggressively on banana."
SK's pitfall at banana combined with G2's aggro-fake at alt-middle are what ultimately led to the Brazilians' downfall on Inferno in the quarterfinal of Malmö. And it certainly seems as though G2 are changing the counter-aggressive meta as we know it.