The ESL One Cologne 2016 Qualifiers are just a few days away. The question is: who will be a part of the 8 teams qualifying for the Major? My name is Maestro and I'm going to try and answer that question. 
First of all, let's look at the teams who are taking part in the offline qualifier starting on the 9th. We have the bottom 8 from MLG Columbus and we also have the regional champions and runner ups. Here's the full list:
Gambit Gaming (MLG Columbus Bottom 8)
FaZe Clan (MLG Columbus Bottom 8)
G2 eSports (MLG Columbus Bottom 8)
mousesports (MLG Columbus Bottom 8)
Splyce (MLG Columbus Bottom 8)
Team Envyus (MLG Columbus Bottom 8)
Flipsid3 Tactics (MLG Columbus Bottom 8)
Cloud9 (MLG Columbus Bottom 8)
OpTic Gaming (Americas Champion)
TyLoo (Asia Champion)
FLuffy Gangsters (CIS Champion)
Team Dignitas (Europe Champion)
Immortals (Americas Runner Up)
Renegades (Asia Runner Up
Team Empire (CIS Runner Up)
HellRaisers (Europe Runner Up)
Phew, that was a long list. Only 8 of these 16 teams can qualify for the Major; only half of this list will make it to Cologne. I'm going to tell you which ones I believe will make it and why.
1. Cloud9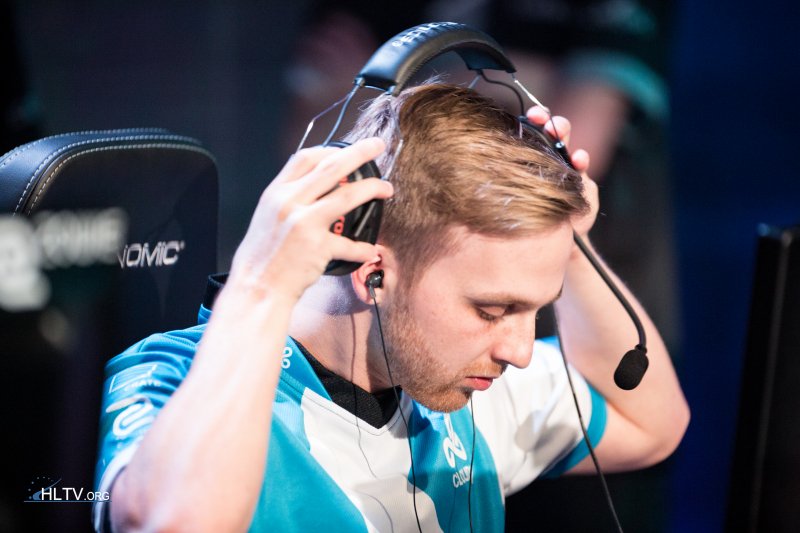 Cloud9 captain Jordan "n0thing" Gillbert
Cloud9 qualified for this stage by making it to the last Major and placing in the bottom 8. Since then, their roster has changed slightly, swapping out fREAKAZOiD for former Without A Roof player slemmy. Their recent 8 games in the ELeague have resulted in 5 wins for the Americans, including beating fellow qualifier team Renegades 3 times. Their recent form and their talent should secure them a place in the Major. They also have what should be an easy round 1 against Team Empire.
2. TyLoo

The TyLoo team at Dreamhack Malmo Masters 2016
TyLoo won the Asia Qualifying Minor to get to this qualifier and I believe that they will continue their winning ways by qualifying for the ESL One Cologne 2016 Major. Last month for TyLoo was amazing, winning 9 games and losing only 1, and they are currently on a 6 game winning streak. They also beat Renegades 3 times last month. Their form heading into this one is amazing and I think their talent can take them straight into the Major.
3. OpTic Gaming
Optic's star player mixwell, who has been amazing recently
OpTic Gaming do not really have the best form heading into this one, winning only 2 of 7 games in their ELeague group. However, when playing against NiP in the semi-finals, they gave them the biggest run for their money I've ever seen, taking a map against them on Cobblestone 16-3 and losing to them in the final match 14-16. It's incredible for them to do that well against arguably one of the best teams in the world. Also, mixwell is on fire right now. As soon as he woke up against NiP they were right back into it, and in my opinion, the entire team is playing great together right now. They'll make it to Cologne.
4. G2 Esports
The current G2 squad, pictured at Dreamhack Masters Malmo.
G2 eSports is a French team that got here by placing in the bottom 8 at MLG Columbus. I'm pretty sure that they will qualify for the Major. Recently RpK and screaM have really stepped up. They both had amazing games against Selfless and I'm pretty sure screaM went 49-18 between the two maps and got 30 kills on Cache, RpK going 27-17 on Train. These guys are heading straight to Cologne.
5. FaZe Clan
The FaZe team pictured at Dreamhack Masters Malmo.
FaZe got here after attending Columbus too, and since then they've changed up their roster a little, swapping out Maikelele for kioShiMa. This has solidifed FaZe's all-star roster and ever since Kio has arrived, FaZe have really upped their game. They don't really have the form heading into this one, losing 4 of their last 5, but their 1 win was against NiP, so that's something positive in the negatives. Despite the poor form, I believe the talent can carry FaZe into the Major.
6. mousesports
The mousesports team pictured at Dreamhack Leipzeg 2016.
Mousesports are up next and they got here by placing in the bottom 8 of MLG Columbus too. Mousesports have won only 3 of their past 8 games, but one of those games was against Team Envyus, a strong favourite to qualify for the Major. I beg to differ though; Envyus aren't on this list. Mousesports have a good roster and I think they can win their way to the Major.
7. Flipsid3 Tactics
Flipsid3 AWPer WorldEdit, a strong member of the team
Flipsid3 Tactics went through Columbus. This is a wild pick as Flipsid3 have not been strong recently, losing 4 games in a row heading into this one. However, they have some great players, like WorldEdit who is pictured above. He's an amazing AWPer and when he gets into his zone he can lock down sites amazingly. I believe Flipsid3 can do it and make it to the Major.
8. Team Dignitas
Team Dignitas prior to the trade of kjaerbye for cajunb.
Team Dignitas got here by winning the European qualifiers. They should qualify despite losing their star player kjaerbye for another good player cajunb. You can see how that has impacted as they've lost their past 4 games. However, in their defense, they've all been against big teams, 2 which have already qualified for the Major (Astralis and NiP). I still think Dignitas will make it.
9. Immortals (if one above does not make it)
The Immortals squad before they were bought from Tempo Storm.
You might be wondering who Immortals are. Immortals are Tempo Storm under a new name after Tempo sold the squad. They got here by being the America's runner-up. The last time Immortals played, they won 4 out of 6 matches, putting them in great form right now. I believe Immortals have the talent needed to qualify for the Major and I'd love to see them there.
So those are my predictions for who will qualify for the ESL One Cologne Major, which starts in just 5 weeks in July. We're also only 5 days away from the Qualifiers, so it will be great to see who qualifies. I've been Maestro and thanks for reading.