If there were any doubts regarding Astralis, the Danes answered them at on the first day of BLAST Pro Series Madrid today. Astralis are the only team with two wins as day one ends.
Here are the key stories for the day.

ENCE outplays Na`Vi in the first round

The Finns completely dominated in their first game. Natus Vincere couldn't react to ENCE's reckless CT-side in Mirage and the half ended 12-3 in favor of Aleksi "allu" Jalli's men. ENCE didn't give Na`Vi any chance to recover and finished the map quickly, winning 16-4. Allu ended with 29 kills and only eight deaths and Aleksandr "s1mple" Kostyliev, the big star for the CIS team, had an off game and gathered only 14 kills in his first game.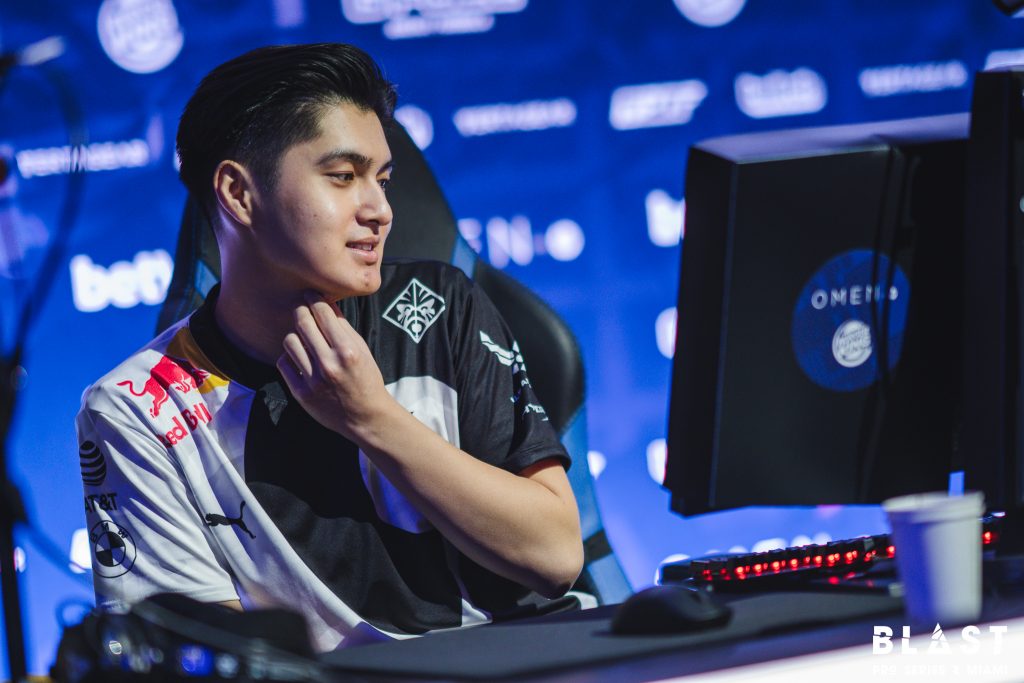 Giants almost tied vs. Cloud9

Giants started the day with a huge win against Movistar Riders and assured their place at BLAST Pro Series Madrid. The Portuguese couldn't upset Cloud9 in their first match, though. The North Americans scrapped a win by 16-14 in Dust 2 after an MVP performance from Timothy "autimatic" Ta, who got 29 kills and carried Cloud9 to victory. Cloud9 will need much more if they want to go deep in the tournament.

NiP and Na`Vi answer back in their second match

Both teams won in the second round and recovered from their first-round losses. NiP played aggressively against ENCE and claimed a 16-5 win in Nuke as Dennis Edman hard carried with multiple four kills and even an ace to end the match. Na`Vi breezed past Cloud9 after a disappointing performance on their previous game against ENCE and assured a 16-7 win in Mirage. Four of their five players combined for 88 frags.

Astralis definitely is on point

The Danes had no trouble winning both their games by a large margin. Astralis first played against NiP in Dust 2 and won by 16-8 with a convincing terrorist side. As Giants left both Inferno and Nuke open to Astralis, the two strongest maps for the Danes, Lukas "gla1ve" Rossander and co. opted to play Nuke, their best map at the moment. The Danes won by 16-7 after Giants got to a good start. Astralis are 31-0 on Nuke on LAN tournaments and are one map away from tying NiP's record in Nuke for the all-time longest streak on any map.

Standings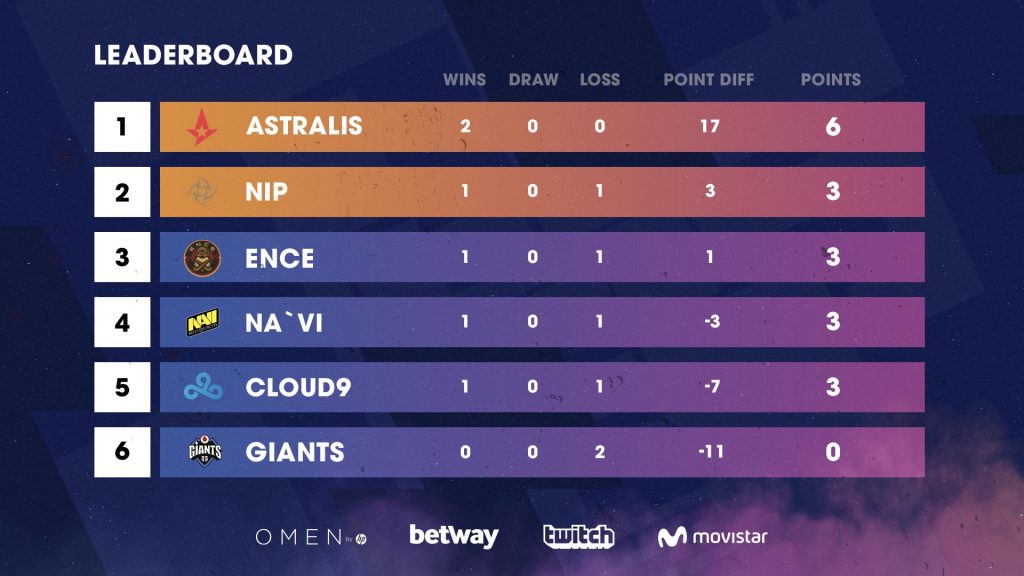 Every team has a chance to make the grand finals. Astralis have been in this situation before—at BLAST Pro Series Miami in April 2019—but didn't show up on the second day. Giants, on the other hand, will have a tough task tomorrow as they cannot lose or tie
You can watch your favorite teams compete in this tournament on BLAST's main broadcast, or the second and third streams since all of the matches will be played simultaneously. The BLAST Pro Series Madrid group stage returns tomorrow at 8am CT.