Counter-Strike fans can now indulge themselves with the newest set of Valve Major stickers from their favorite players and teams.
The ELEAGUE Major: Boston will host a total of 120 players from around the world from Jan. 12 to 28. When you watch each stage of the Major, you'll probably see a player sporting their own personal autograph or team sticker on their weapon skins. This is because they want CS:GO fans to support them, since 50 percent of the sticker and graffiti proceeds go to the team and organizations.
Related: The most creative Krakow Major player autograph stickers
Here are the most creative player stickers from the 2018 Boston Major sticker collection. Many other noteworthy stickers not listed are repeats from the Krakow Major.
TyLoo: Hui "dd" Wu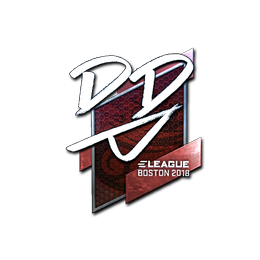 Dd's sticker is an accurate representation of TyLoo's reaction to qualifying for their first-ever Valve Major, especially considering they made it through the relatively easier Asia Minor qualifier.
G2 Esports: Nathan "NBK" Schmitt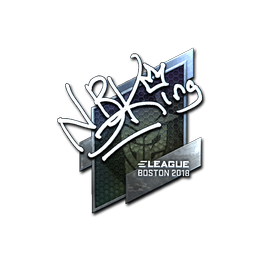 One of G2's best supports is making a statement that he's a king who's awaiting his coronation at the upcoming Major.
Fnatic: Robin "flusha" Rönnquist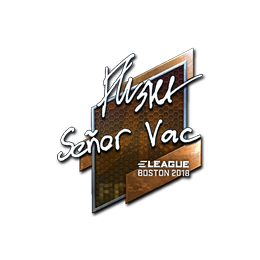 Flusha is embracing the endless amount of cheating accusations from the community by putting "Señor VAC" in his sticker. VAC stands for Valve Anti-Cheat.
Quantum Bellator Fire: Kirill "Boombl4" Mikhailov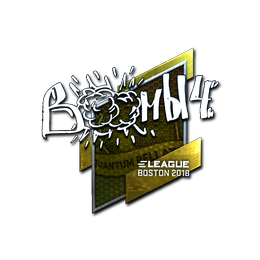 The QBF star added some subtle foreshadowing in his sticker, hinting that he'll be coming out with a "boom" in the initial New Challengers stage.
AVANGAR: Aidyn "KrizzeN" Turlybekov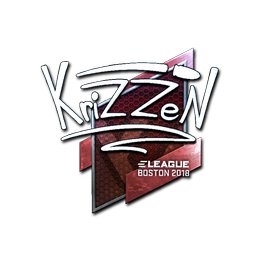 KrizzeN's sticker features a unique bullet arc soaring over his alias. The arc, the Z's, and the underline are all parallel to each other, giving it a nice aesthetic.
Quantum Bellator Fire: Gregory "Balblna" Oleinick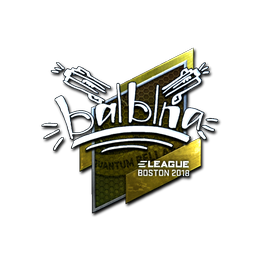 The Major newcomer featured the barrels of two crossed pistols in the background of his name, which is much similar to the U.S. Military Police Corps' branch insignia.
Misfits: Sean "sgares" Gares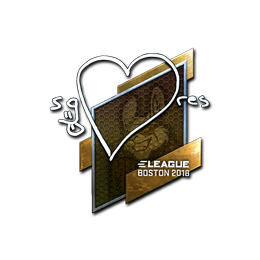 One of North America's most popular in-game leaders substituted the "A" in his name with a gigantic heart—an ode to his heart-throb status.
Astralis: Nicolai "dev1ce" Reedtz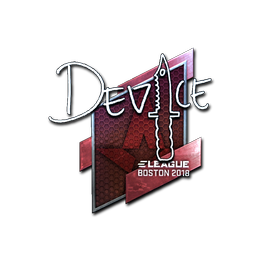 Denmark's star AWPer drew in a very detailed bayonet knife in place of the "I" in his name, likely because it's his favorite knife skin among the many variations.