The $1 million Counter-Strike: Global Offensive Major in Krakow, Poland is rapidly approaching, and July 16 can't come quick enough for players eager to go at each others' throats in-game.
Chances are, you may observe several visually appealing stickers on a few players' in-game weapon skins while watching some of the matches. Usually, players will select stickers that either match the color scheme of their equipped skin or they'll choose their personal and team stickers for promotional purposes.
Here are the most innovative player stickers to grace the Krakow Major sticker collection.
Mousesports: Robin "ropz" Kool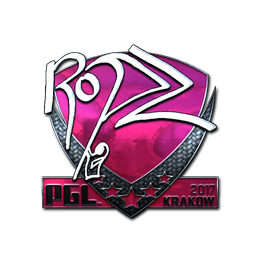 Ropz' sticker may look normal at first glance, but the easter egg is at the bottom left. It features a draped figure, presumably the grim reaper, holding the "P" in his alias like a scythe.
Vega Squadron: Sergey "keshandr" Nikishin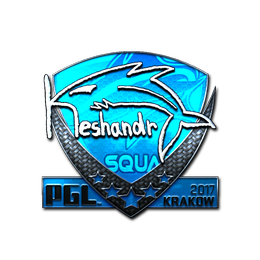 Keshandr's team spirit is through the roof in his sticker, as he sports a fish emblem that emulates that of the Vega Squadron shark.
SK Gaming: Epitácio "TACO" de Melo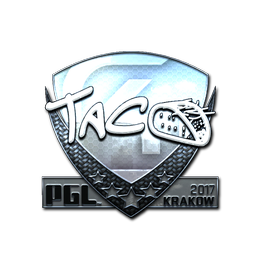 The "O" displays exactly what his alias suggests: a taco. TACO's new sticker was edited into the game last week after it was mistakenly forgotten in the Krakow sticker additions.
SK Gaming: Gabriel "FalleN" Toledo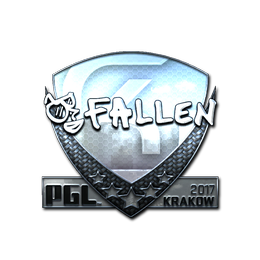 The "Bad FalleN" meme, which features SK's in-game leader in sunglasses while playing CS:GO, crept its way into the Krakow collection, preceding FalleN's autograph.
BIG: Fatih "gob b" Dayik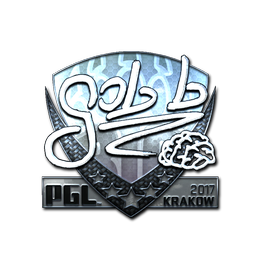 Gob b's sticker perfectly fits his in-game role. Since he's the in-game leader of BIG, he's technically the "brains" of the team.
BIG: Johannes "nex" Maget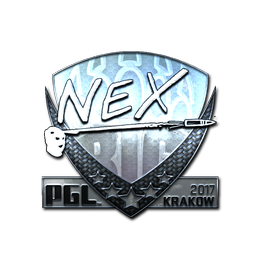 Nex paid homage to the headshot logo in the death notices column, while also alluding to the many one taps he may hit.
G2 Esports: Nathan "NBK" Schmitt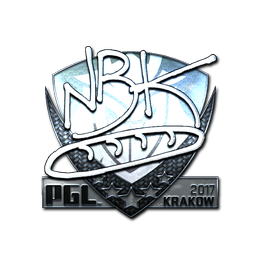 NBK embraced the meme of French players being associated with baguettes by adding a baguette to his sticker.