Call of Duty: Warzone 2 brought players of the Activision-led battle royale to an entirely new map, Al Mazrah, where DMZ is played. This expansive new location has hundreds of points of interest wherein players can either search for gear or stage battles against fellow players and enemy squads.
Al Mazrah is a seemingly endless expanse that will take hundreds of hours to scour in its entirety, however not all locations are immediately accessible to players after spawning in. Locked buildings and containers can be found throughout DMZ, which require specific keys to enter or access.
Keys to these exclusive locations can be found throughout normal looting areas or dropped by enemy NPCs. Once you find a key, you can venture to the corresponding location to see what awaits. Whether it be a vast stronghold or simply cache, there are over 70 keys and locked locations for players to explore.
The Elders Room is one such location in Warzone 2. If you find yourself equipped with a key to the Elders Room but have no idea where to go with it, here's what you need to do.
Where to use the Elders Room key in Warzone 2 DMZ
The Elders Room key can be used at the top of the Al Sharim Pass. This is a mountainous area in Al Mazrah that is most easily traversable by vehicle. Players should note that this area is swarming with hostile NPCs and should be properly equipped with weapons and armor before attempting to surmount the Al Sharim Pass.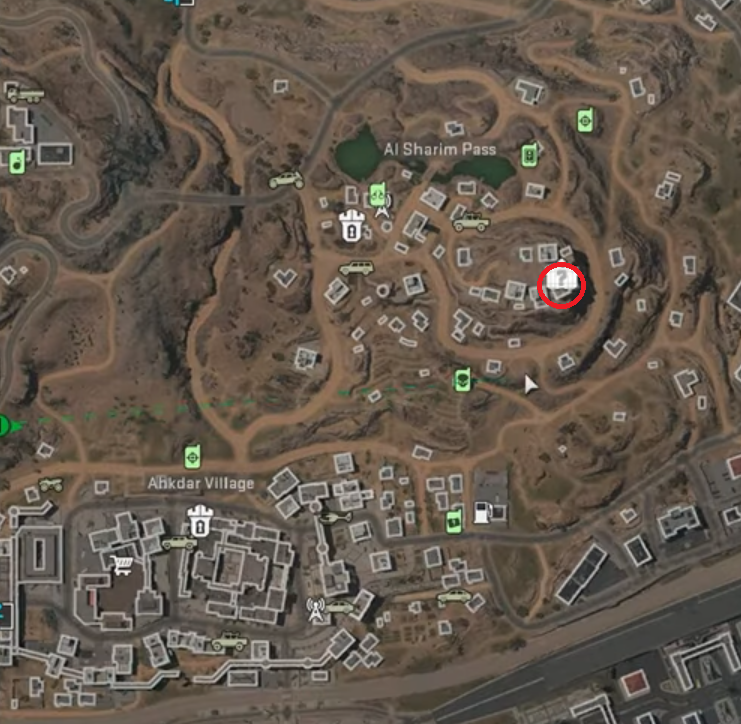 The Elders Room is found in the first building at the very top of the mountain. After entering the three-story building, players need to rush up the first flight of stairs and enter in through the only open door. Wrap around the building and climb the ladder to the third floor and the Elders Room will be waiting to be unlocked.
Related: Warzone 2 DMZ Sattiq Poppy Farmer House Location Guide from Attack of the Fanboy