If you're an extremely aggressive Call of Duty player, chances are you like using a submachine gun. And this is still the case in the franchise's latest game, Call of Duty: Black Ops 4.
Although some of the assault rifles in Black Ops 4 are incredibly strong in close-range engagements, the SMGs are still viable. The game launched with five SMGs, each with their own set of strengths and weaknesses.
Related: The best assault rifles in Call of Duty: Black Ops 4
Most of the weapons in Black Ops 4 seem pretty well-balanced so far—but, obviously, some SMGs still stand out above the rest. Here are the best submachine guns available right now in Call of Duty: Black Ops 4.
Saug 9mm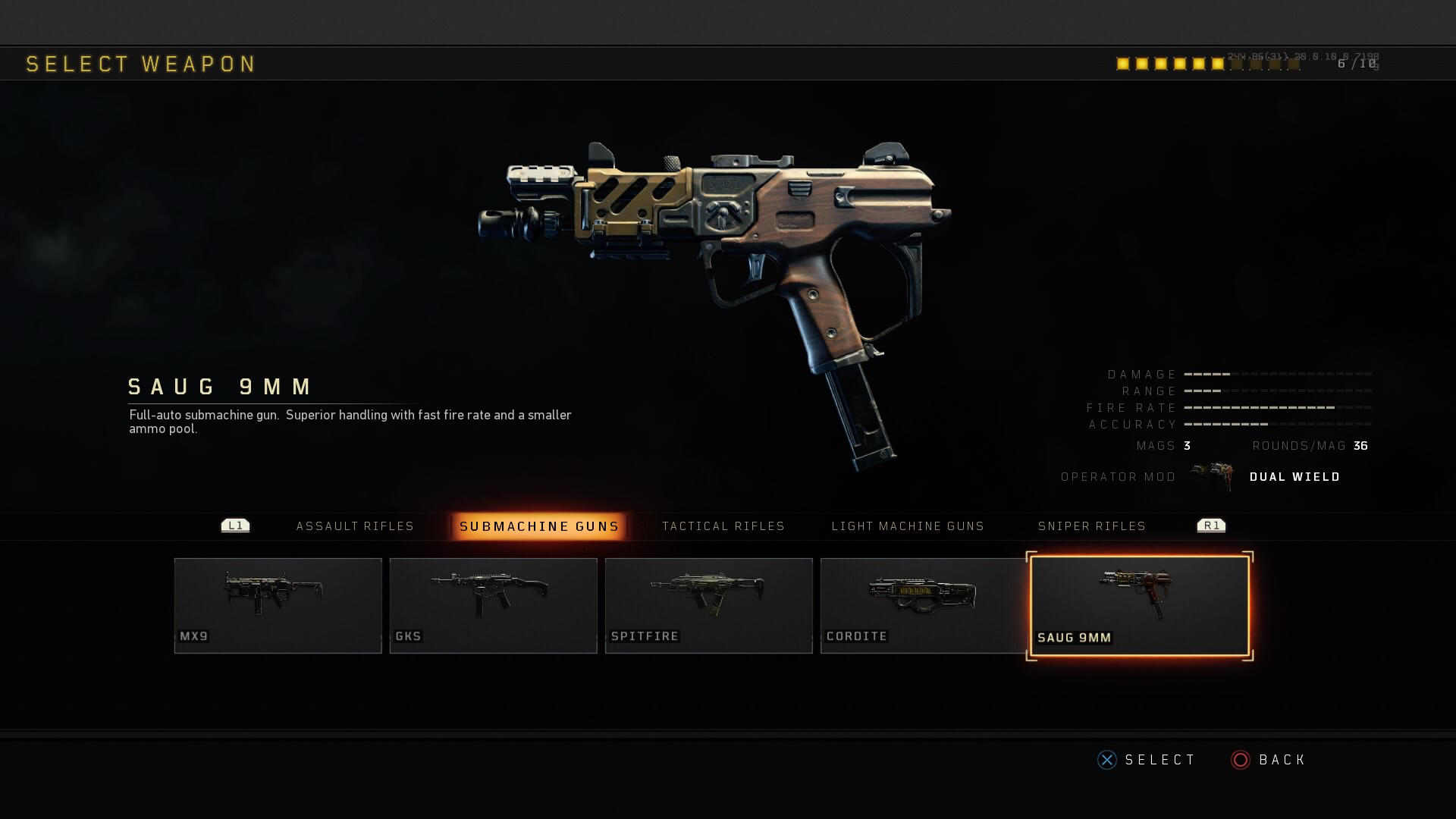 The Saug 9mm may look small, but it definitely packs a mean punch. It has the second-fastest fire rate in the SMG weapon class and it's very accurate.
As with most submachine guns, you probably won't find too many long-range kills with the Saug. But this SMG excels on small maps and in close-quarters gunfights. We recommend using the Grip and Quickdraw attachments to get the most out of your Saug.
MX9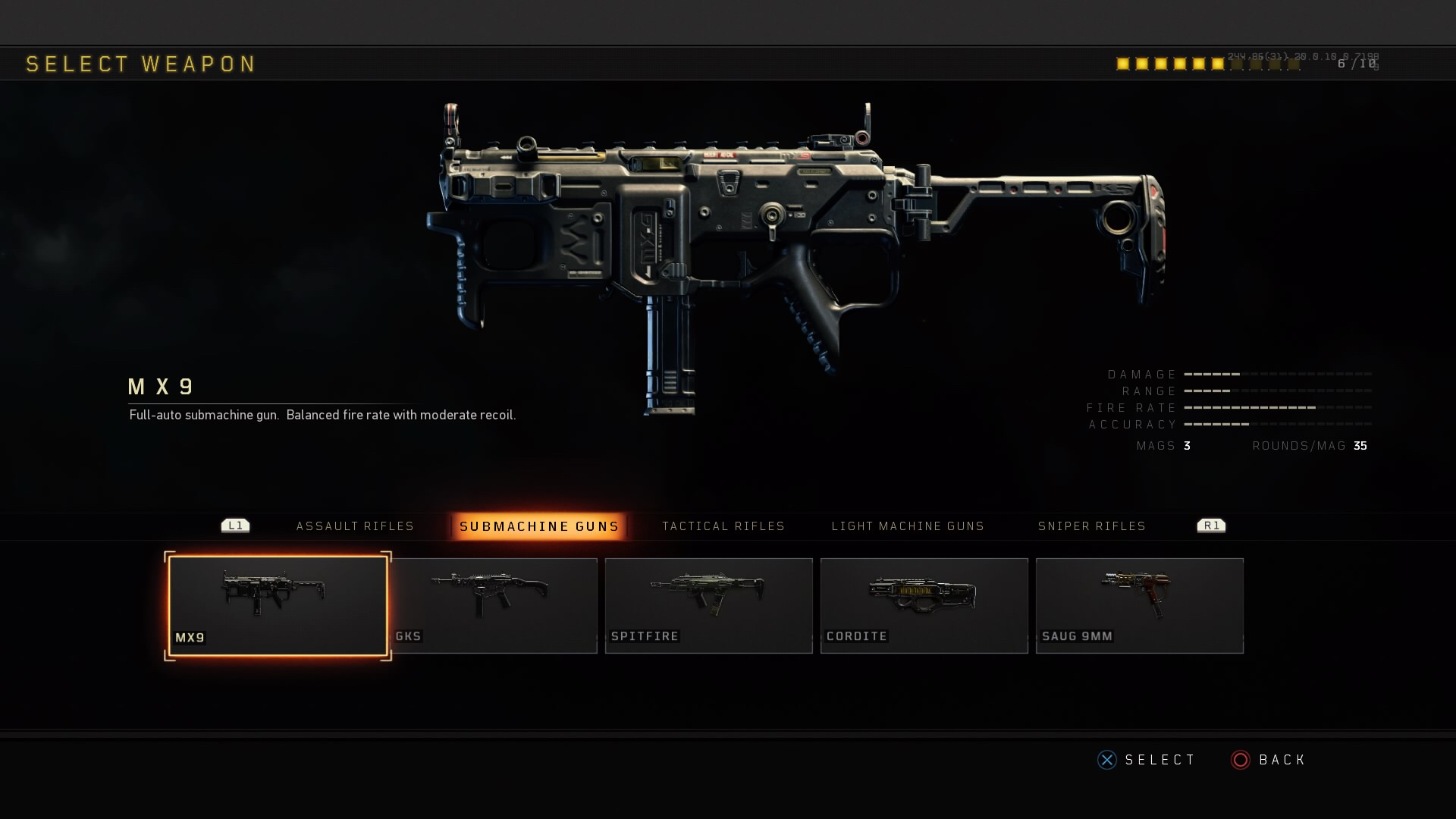 If you're looking for an all-around, well-balanced SMG, the MX9 is probably the gun for you. It has the highest damage statistic in its weapon class to go along with a decent fire rate and moderate recoil.
The MX9 doesn't shoot nearly as fast as some of the other SMGs in Black Ops 4, but it makes up for that with its damage and effectiveness in close-to-medium range gunfights. Since there's no Grip or Quickdraw attachments for this weapon, we recommend using Long Barrel and Stock on the MX9.
Spitfire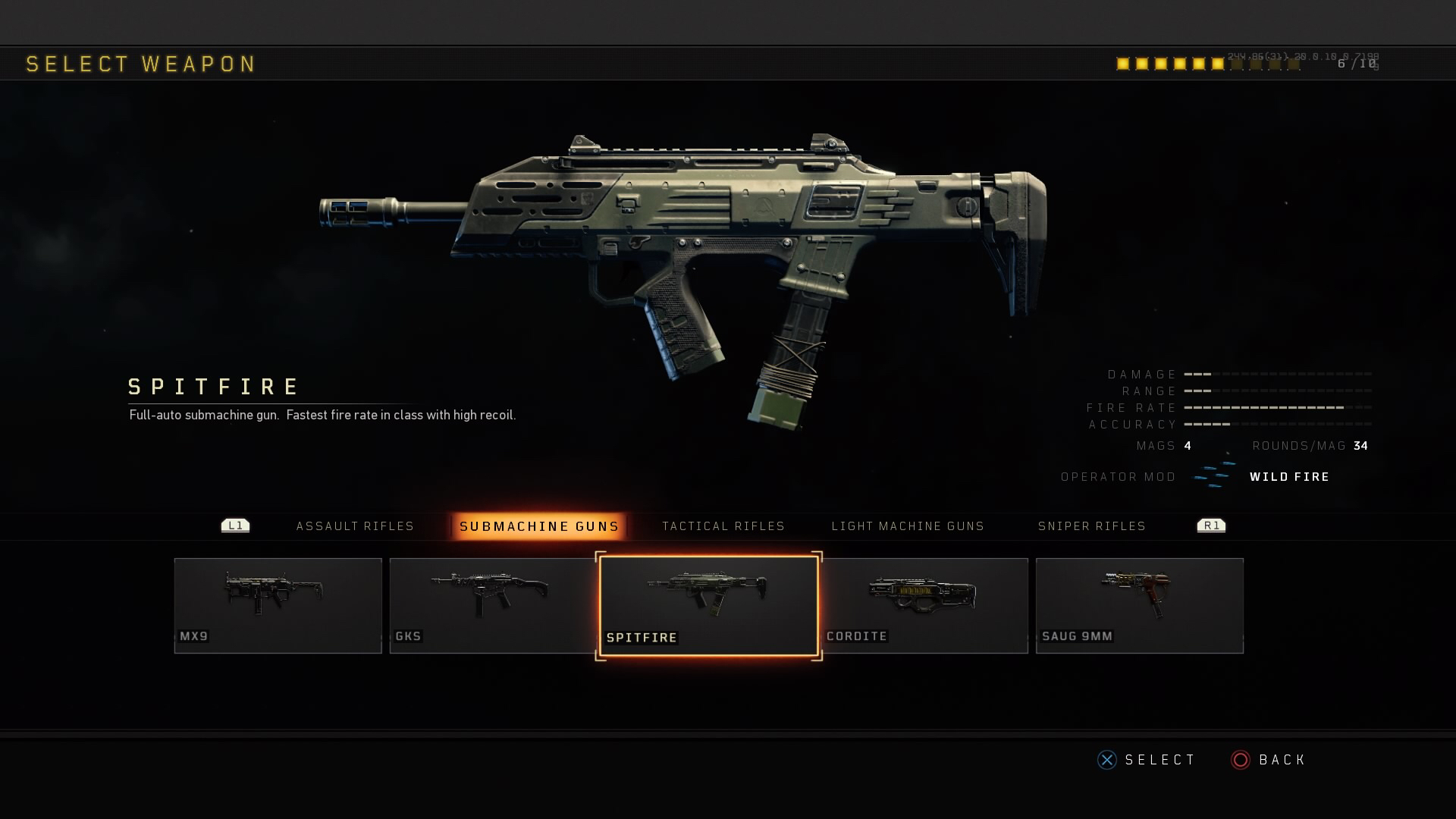 Although this SMG might not be as good as it was in the multiplayer beta, the Spitfire is still a decent choice if you don't like the Saug or MX9. It has a lot of recoil, but that's mainly due to it's incredibly-fast rate of fire.
As expected with a gun that shoots fast and has a lot of recoil, it's not the best for long-range engagements. You'll see the most success using this weapon by getting up close and right in your opponent's face. There's no Grip attachment for the Spitfire, though—so you'll have to try to control this gun's recoil on your own as much as possible.
---
We will update this article following any weapon changes in the game.