Making its triumphant return to Call of Duty a few months after it was added to Black Ops Cold War and Warzone, the PPSH-41 is now in Call of Duty: Vanguard, too.
The PPSH-41 was a Soviet submachine gun designed by Georgyt Shpagin. It saw extensive usage in combat during both World War II and the Korean War, with about six million of them being produced during WWII, making it the most-produced SMG of the era.
Those who have used the PPSH in previous FPS games should know what to expect. It's an "incredibly fast firing SMG that eliminates close range threats quickly," according to its in-game description—and it's an incredibly apt one, at that.
Here's how to load up the PPSH for success in Vanguard.
Best PPSH-41 loadout in Vanguard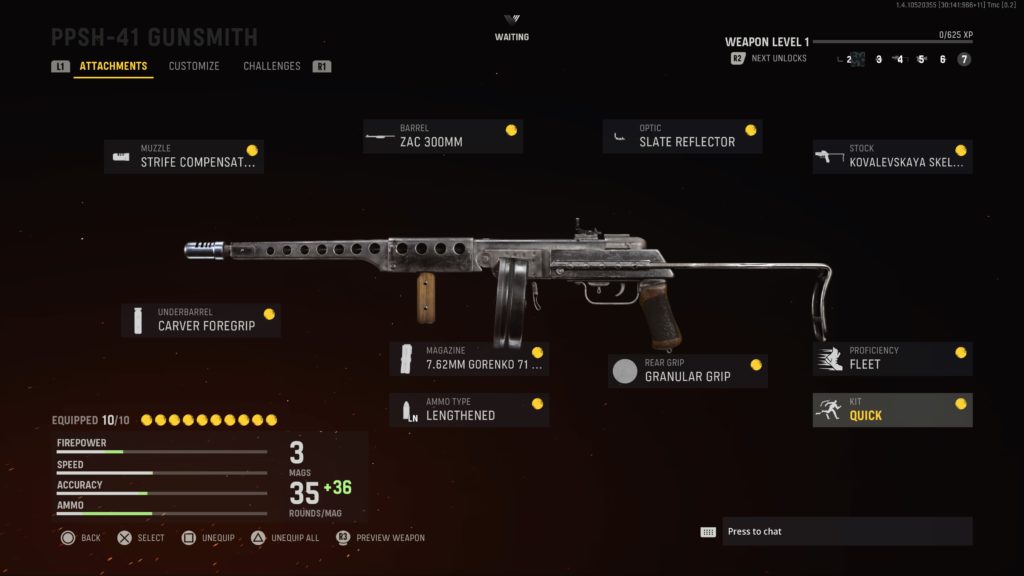 Muzzle: Strife Compensator
Barrel: ZAC 300mm
Optic: Slate Reflector
Stock: Kovalevskaya Skeletal
Underbarrel: Carver Foregrip
Magazine: 7.62mm Korenko 71 Round Mags
Ammo Type: Lengthened
Rear Grip: Granular Grip
Proficiency: Fleet
Kit: Quick
The PPSH's fire rate is out of control, so it needs to be reined in with attachments to help its accuracy. Its ammo pool is also relatively small, with its high rate of fire burning through the base 35 round mag, so the 71 round attachment is basically a necessity.
This SMG needs to be used in close-range scenarios. Players will have fun on some of the game's smaller maps, such as Das Haus or Dome, but mid-range and long-range fights will see the PPSH get outgunned by just about any other SMG or assault rifle.