The winds of change have come to Verdansk, bringing a slew of new weapons from the Cold War era.
The Call of Duty: Warzone meta seems to shift every few months whenever a new weapon comes to the game. With the December update bringing in 30 guns all from Black Ops Cold War, though, there's a lot to digest.
The MAC-10 is a favorite for one of the best Cold War guns in Warzone. It's a bullet-hose submachine gun that excels at close range but fails at a distance. It's absolutely worth leveling up to see how you can play with it.
Here's the best way to kit out your MAC-10 for success in Warzone.
MAC-10 Warzone build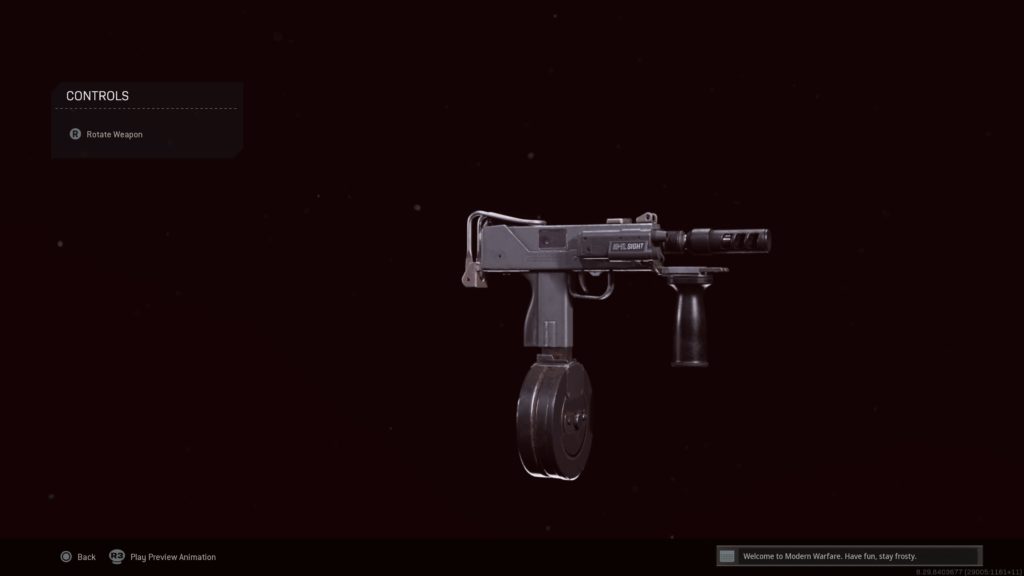 Muzzle: Muzzle Brake 9
Barrel: 5.9" Task Force Barrel
Laser: Steady Aim Laser
Underbarrel: Field Agent Grip
Ammunition: 43 Rnd Drum
This loadout is all about maximizing the MAC-10's damage range while helping with its stability. The new SMG absolutely shreds up close, actually making it a formidable counter to Warzone-heavy shotguns like the R9-0.
This MAC-10 needs to be paired with an assault rifle, like a Kilo 141, AMAX, or even an M16 or AUG. It's best used when in close-quarters situations because you run the risk of being out-gunned by anything with more control or at mid to long-range distances.
Barrel: 5.9" Task Force
Stock: Raider Stock
Underbarrel: Red Cell Foregrip
Ammunition: Salvo 53 Rnd Fast Mag
Rear Grip: Serpent Wrap
This build is all about speed. If you're into zooming all around the map, then equip these attachments to literally maximize the mobility bar to help you move around Verdansk with quickness.