In the world of Call of Duty: Warzone, the best modern and '80s technology is on offer, featuring state-of-the-art weapons and equipment. But sometimes, you want a true classic.
There's no better true classic in Modern Warfare and Warzone than the Kar98k marksman rifle.
After a buff in an update during season four of Modern Warfare back in 2020, the Kar98k became a true beast and one of the best marksman rifles in the game. It can be used like a DMR or like a sniper rifle, and the flexibility of the gunsmith makes it possible.
Here's the best way to equip your Modern Warfare Kar98k to dominate in Warzone.
The best Kar98k loadout in Warzone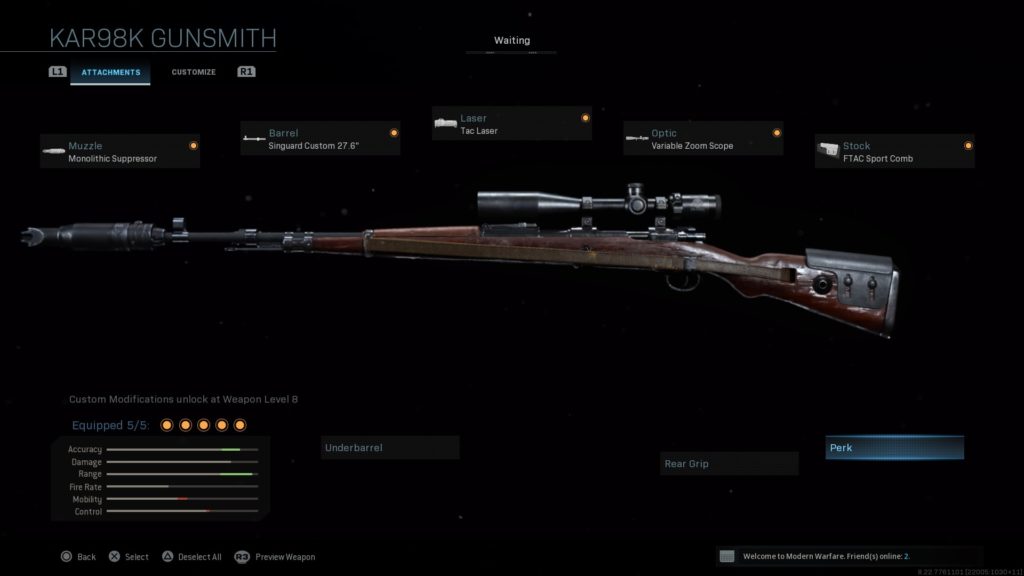 Muzzle: Monolithic Suppressor
Barrel: Singuard Custom 27.6″
Laser: Tac Laser
Optic: Sniper Scope or Variable Zoom Scope
Stock: FTAC Sport Comb
A truly flexible monster, this loadout's scope helps you pick off enemies at a number of distances in Caldera. It's maxed out for range and accuracy, so it's truly lethal in the right hands. It's become a favorite as a sniper rifle, outclassing even guns like the SP-R 208 and Swiss K31.