The second unlockable assault rifle in Call of Duty: Vanguard is the Automaton, a new addition to the title since its beta test.
In real-life usage, the Automaton was known as the Fedorov Avtomat and was one of the world's first operational automatic rifles. It was designed in 1915 by Vladimir Grigoryevich Fyodorov and was used by Russian forces in the Russian Civil War and Winter War.
Its in-game description describes the Automaton as a "high-accuracy and low-recoil" gun that allows it "precision at longer ranges." It also has a higher fire rate than some of the other rifles in the game, so keep that in mind when holding down the trigger at an advancing enemy.
Here's the best way to equip the Automaton in the gunsmith to maximize its strengths.
Best Automaton loadout in Vanguard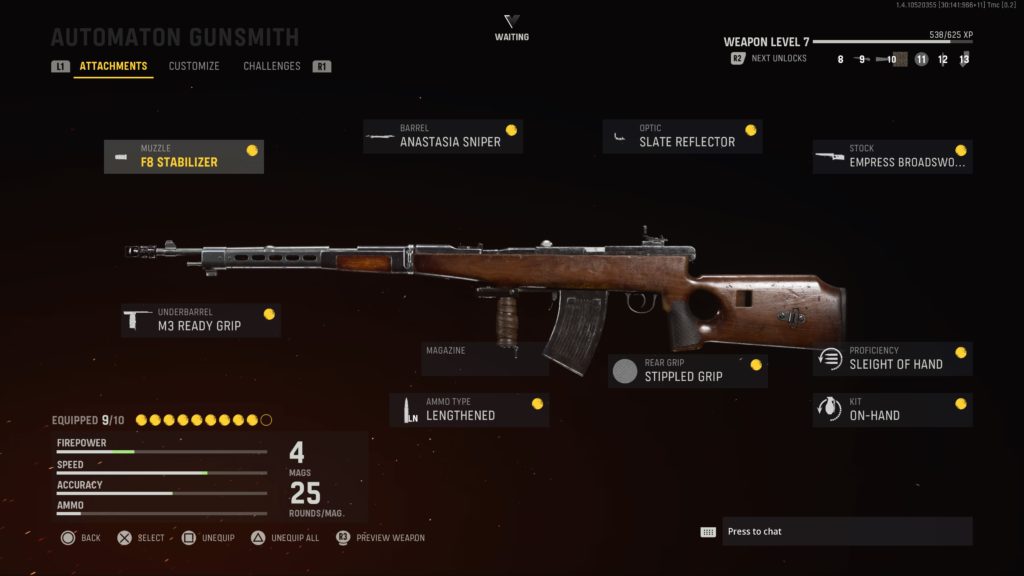 Muzzle: F8 Stabilizer
Barrel: Anastasia Sniper
Optic: Slate Reflector
Stock: Empress Broadsword
Underbarrel: M3 Ready Grip
Ammo Type: Lengthened
Rear Grip: Stippled Grip
Proficiency: Sleight of Hand
Kit: On-Hand
At launch, the Automaton is one of the stronger assault rifle options in the game. It's not quite on par with the STG 44 or BAR, but it's definitely a gun that's going to see some usage in the early-going.
To best equip the Automaton, focus on increasing its firepower because that's where it falters, even with its higher fire rate. For optics, Slate Reflector is good to accentuate its speed and maneuverability, but that attachment is swappable depending on preference.