A new gun that was added to Call of Duty: Warzone as part of Black Ops Cold War's season three is a pistol that's still a weapon to be reckoned with, even during Warzone Pacific.
A machine pistol that can be dual wielded, the AMP63 is reminiscent of the akimbo G18 pistols that tore up the matches of Modern Warfare 2 years ago. Similarly to dual wield pistols of the past, it's an immediate option for the secondary slot in Warzone loadouts.
Before you switch to your Overkill class, throw an AMP63 on your Ghost class and use it to clear out the close quarters areas of Rebirth Island or Caldera. It's not the best CQC option in the game, especially when submachine guns are added to the fray, but the AMP63 can hold its own inside tight spaces.
Here's the best loadout for the AMP63 for your Warzone matches.
Best AMP63 loadout in Warzone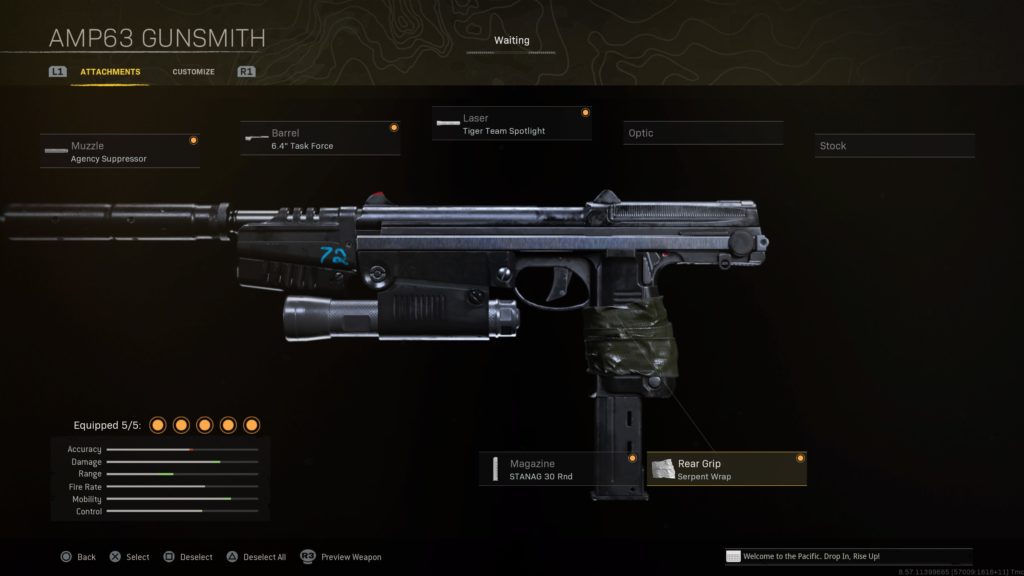 Muzzle: Agency Suppressor
Barrel: 6.4″ Task Force
Laser: Tiger Team Spotlight
Ammunition: STANAG 25 Rnd
Rear Grip: Serpent Wrap
Other than perhaps the Diamatti, the AMP63 is the best pistol to use in Warzone. It's kind of like a mini-SMG in that it functions with fully-automatic fire, but it doesn't need an Overkill class to use in the secondary slot like an SMG would.
The AMP63 isn't quite as ridiculous as some other pistols that previously took over the Warzone meta, like the Diamatti of the past, but it's still a full-auto pistol that can be dual-wielded and is an easy pick for the secondary slot in Ghost loadouts.
This loadout will buff the AMP63's damage, range, and mobility, which makes it especially useful in loadouts with a light machine gun or a sniper rifle that slows down your movement speed. Switch to the AMP63 when moving between engagements for a boost in speed.