Anthony "Methodz" Zinni has been competing in Call of Duty for a long time. He broke onto the scene during Black Ops II as a young teenager in 2013. That same year, he appeared in his first major grand final and took home second place at UMG Dallas 2013.
But Methodz had never won a championship—until last weekend. Rise Nation emerged victorious at the 2018 Call of Duty World League Atlanta Open on Sunday, and they did it in dominant fashion.
Methodz, Daniel "Loony" Loza, Tommy "TJHaLY" Haly, and Peirce "Gunless" Hillman didn't drop a single series en route to their first championship in 2018. And for Methodz and TJHaLY, this was their first major tournament title.
"It felt amazing to win my first event," Methodz told Dot Esports. "I honestly still can't believe it and I'm so grateful to finally be on top again."
Methodz was also named the ASTRO Gaming MVP for the 2018 CWL Atlanta Open. The strong assault rifle player had one of the highest kill/death ratios in Atlanta with a 1.21 overall K/D. He also posted incredible numbers in each individual game mode, including a 1.16 Hardpoint K/D, a 1.26 Capture the Flag K/D, and a 1.30 Search and Destroy K/D.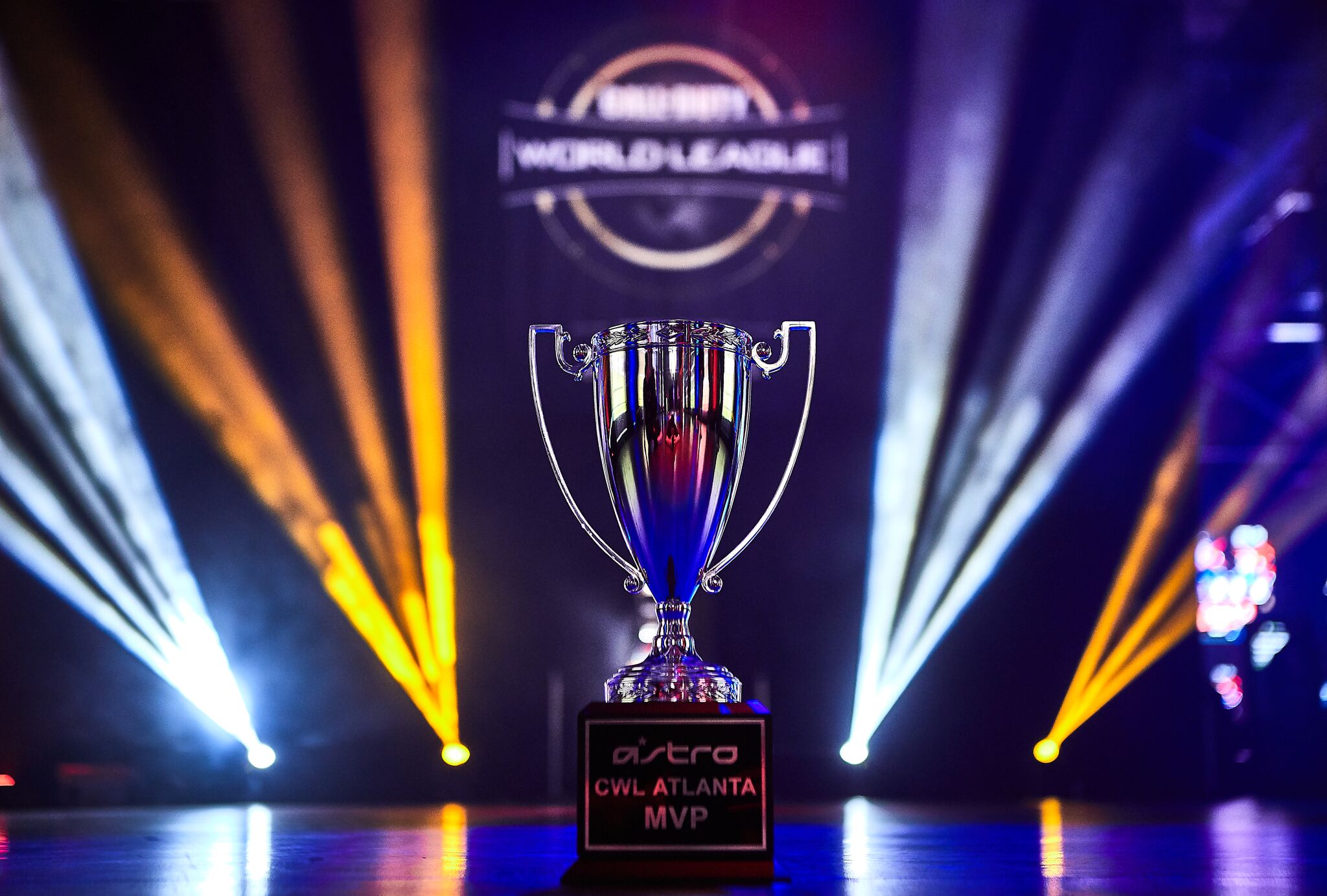 Despite his impressive statistics, Methodz was still slightly shocked that he was the tournament MVP. But that doesn't mean he wasn't thrilled to earn the honor.
"I was pretty surprised to be named tournament MVP because my entire team played so well, but of course it was a great feeling," Methodz said. "I'm excited to sleep with the trophy every night."
Methodz was definitely right about his entire team playing well in Atlanta. In fact, Rise haven't lost a series since Jan. 25 in the CWL Pro League.
They've taken down every opponent that's stood in their way over the past six weeks, and Methodz credits that to his team's hard work and dedication.
"I think we all just put in the time and work to get better," Methodz said. "All of our practice is constructive and we all just click, not to mention all of us put in the time personally even when we're not playing together."
And it's pretty easy to see how this mindset has led to Rise's recent dominance. Rise are an extremely well-balanced team that's strong in every professional game mode.
Eight was the magic number for Rise at CWL Atlanta—they won all eight series they played, and they went 8-4 in Hardpoint, 8-2 in Search and Destroy, and 8-0 in Capture the Flag. The numbers don't lie, and Rise clearly showed that they can beat teams in any given game mode.
"Yeah, we're extremely confident in all game modes," Methodz said. "I think we're all individually good at the game modes and we're even better when we're playing together."
This confidence will be key for Rise moving forward into the rest of the WWII season. After going 13-1 in Stage One of the CWL Pro League, Rise locked up the first seed from Division A heading into the playoffs. And they'll be the first seed at the next major LAN event, the CWL Birmingham Open, which starts on March 30.
As they look to defend their title later this month, Methodz stressed the importance of Rise staying on top of their game.
"I think we all just need to keep grinding and keep up," Methodz said. "We're going to make sure that no one on our team gets complacent and we plan on winning every single event in this game."
If they continue to play as well as they have been since the end of January, it seems like the sky's the limit for this Rise Nation lineup. And Methodz definitely believes his team can keep winning.
"Yeah, we're the best team in the game right now, and we hope to keep it that way," Methodz said.
Are Rise destined to become back-to-back champions, or can anyone put an end to their insane win streak? Call of Duty fans will have to tune in to CWL Birmingham at the end of the month to find out.