There's not a much more deadly yet elegant and beautiful melee weapon in the world. The Katana has found its way into Call of Duty: Vanguard and Warzone in season one.
The Katana is a single-edged Japanese longsword that's deadly in close-quarters combat. You'll be slicing and dicing through your enemies like a CDL pro through noobs in public matches in no time with this melee weapon.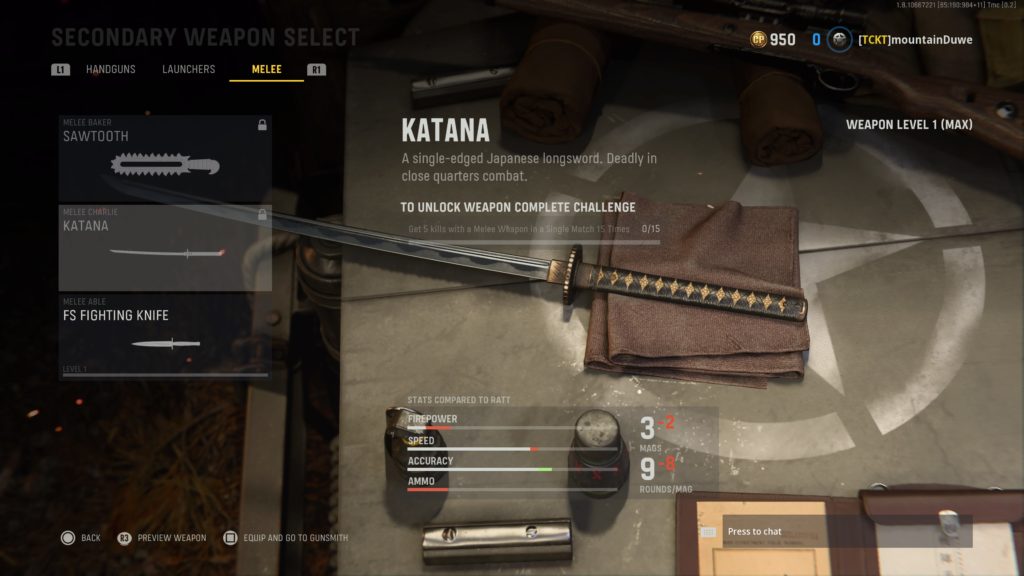 The Katana is unlocked via an in-game challenge. The challenge is as follows:
Get five kills with a melee weapon in a single match 15 times.
Equip a combat knife, Sawtooth, or Combat Shield and start meleeing your opponents with reckless abandon. You need to get five kills per match and then finish the match to get credit toward the challenge. Don't back out once the kills are achieved or it won't count toward the 15 needed.
The challenge can be done in Warzone, but it's way easier to do in Vanguard multiplayer.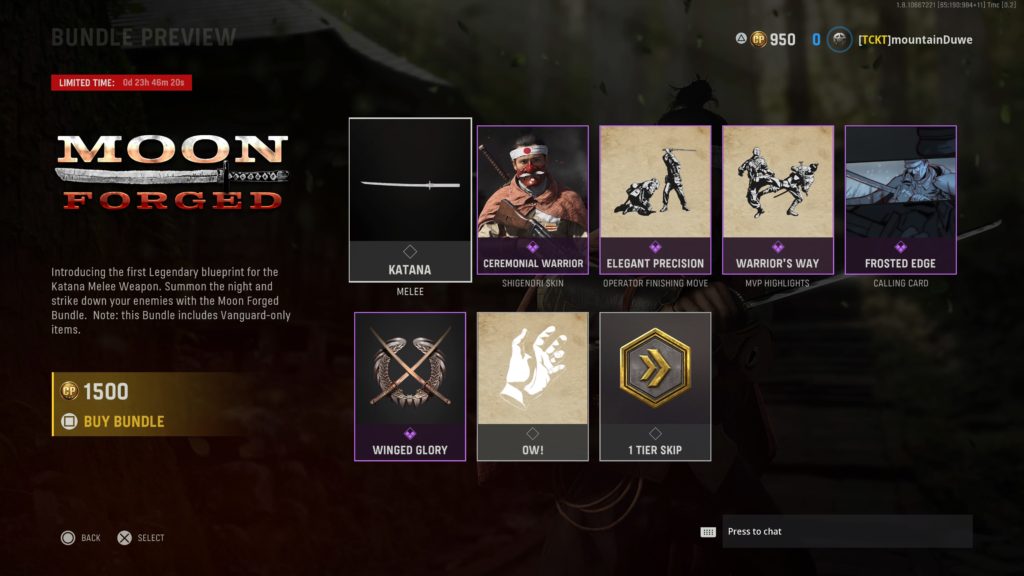 Alternatively, instant access to the Katana can be unlocked by purchasing the Moon Forged bundle from the in-game store. The bundle costs 1,500 CoD Points and includes access to the Katana, an operator skin for Shigenori, a finishing move, an MVP highlight, a calling card, an emblem, a gesture, and one battle pass tier skip.