You can get a free Call of Duty League weapon charm to use in Call of Duty: Modern Warfare and Warzone—and it's really easy to pick one up.
All you need to do is sign up for the CDL mailing list. If you're an existing member of the mailing list, check your email right now. New members can still get one, but time is limited.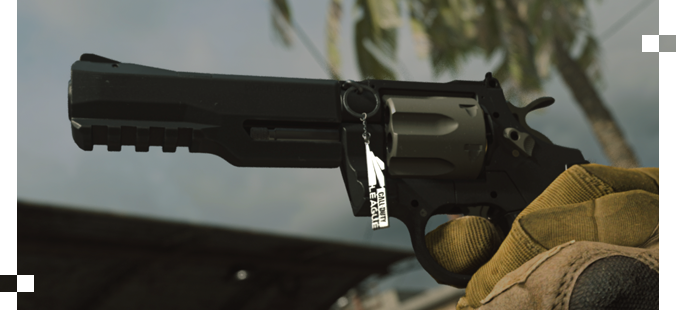 This is a limited-edition charm, so once it's gone, it's gone. The charm is the CDL logo, slapped right on your gun. You can equip it while you run rampant with your dual pistols in Warzone.
The only downside is that you'll receive promotional emails from the CDL constantly. But if that doesn't bother you, this is a win-win scenario.
You can sign up for the mailing list right here, but there are some stipulations, which can be found below:
You must have an Activision game account in good standing and valid Call of Duty: Modern Warfare game license to redeem weapon charm.
If currently an active subscriber to The Call of Duty League, you will receive a promotional code for the Call of Duty League Weapons Charm.
New subscribers, who opt-in below, will be rewarded on a first come first subscribe basis until a total of 400K codes are distributed.
ALL required fields in the form below must be filled out to be eligible to receive The Call of Duty League Weapons Charm.
Promo codes are one-time use and cannot be redeemed after May 4, 2021.