A lot went down in Verdansk over the last 24 hours. As players headed toward the third Warzone season, the zombie threat on the map became too large to deal with. A nuke was used to cleanse Verdansk and the modern-day Verdansk was replaced with a 1984 version.
On top of getting to experience a new version of Verdansk, there's a limited-time event that will make the release of the third season a blast to play through. There are a total of six challenges in the Hunt for Adler event and you'll be able to complete three of them in Warzone matches.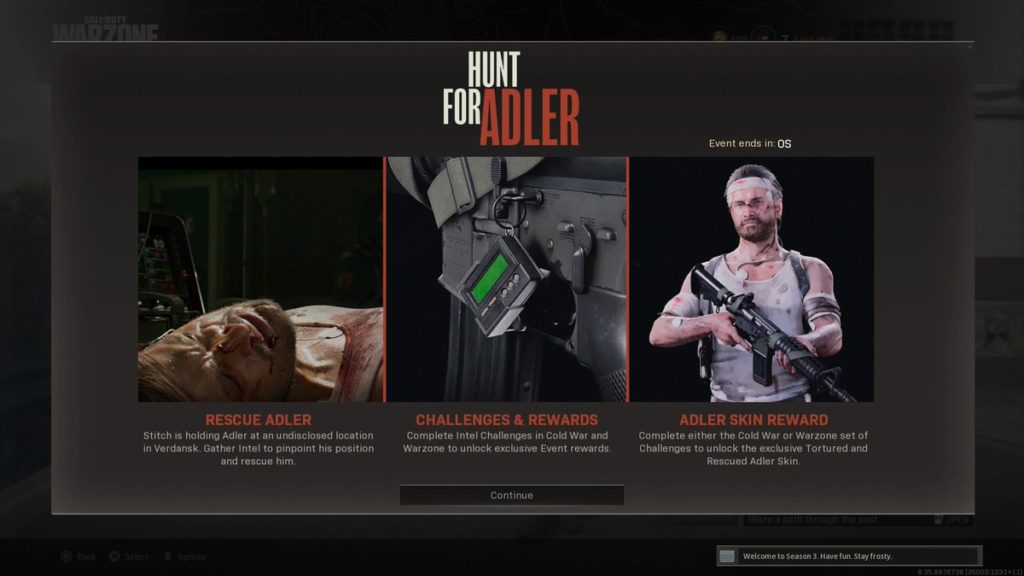 The rest will require you to dip your toes in Black Ops Cold War's multiplayer mode. The good news is that you'll only need to finish three of them to unlock the legendary Adler skin, meaning you may not need to step out of your comfort zone to complete all the challenges.
The Warzone part of the quest will send you all over the map looking for pieces of "Adler Intel." These Adler contracts are also in-game challenges and you'll need to complete the scavenger missions to finish the tasks.
Where are the Adler intel locations in Call of Duty: Warzone season three?
The Farmlands contract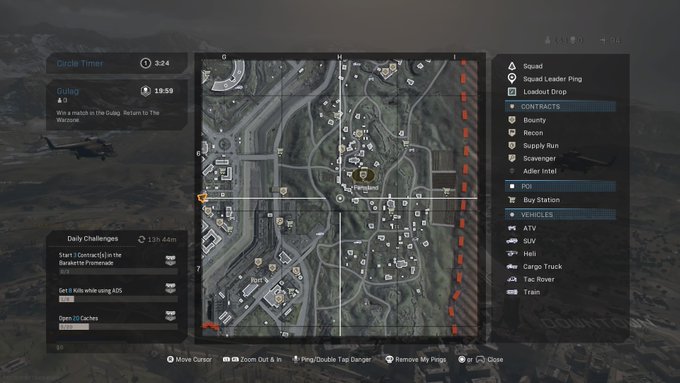 As you make your way toward Farmlands, you'll notice a new type of icon, like the magnifying glass associated with Scavenger contracts. The pieces of Adler intel will be marked with an icon featuring Adler's face with a cool pair of glasses.
You'll notice more than a few of them popping up around the landmark and you'll want to get your hands on one of them before anybody else does. While landing on top of them will always be a solid strategy, the competition surrounding the landmark will also be high, making getting out the real challenge.
The Summit contract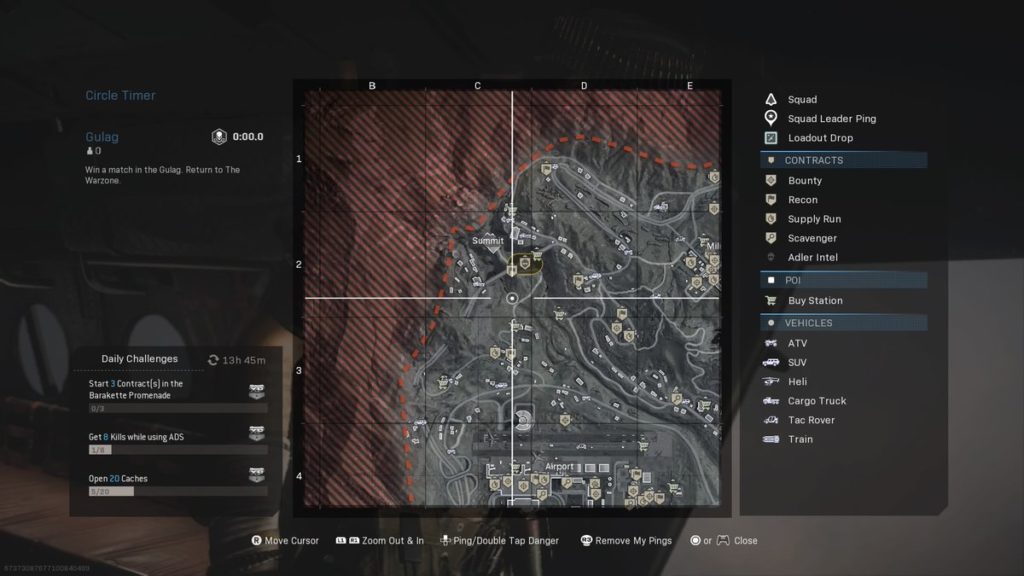 Like Farmlands, there will be a couple of Adler intels waiting for you at Summit. Watch out for possible snipers while picking up the pieces of intel since some of them are located in open locations where you'll have no cover.
The Factory contract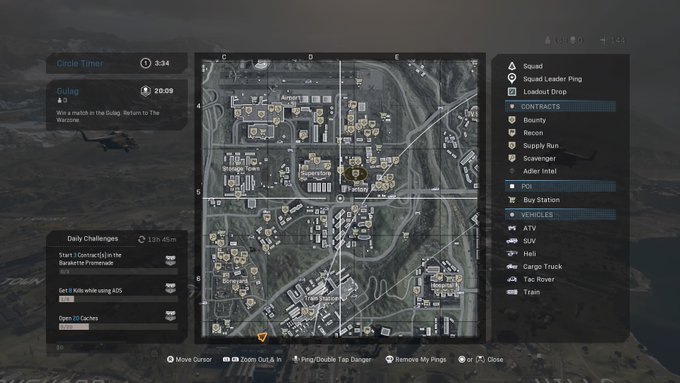 Surviving in the Factory may prove to be relatively harder than actually picking up one of the Adler contracts. There are more than a few contracts laying around the Factory area, but the threat levels will continue to rise as you spend more time around the point of interest. Superstore looters may decide to check what's left of the Factory, meaning getting out after securing the contract is a decent idea.
The Plunder mode will also be a better choice to complete these quests since you'll have more than a few chances when it comes to securing the contracts. In Warzone, you'll practically have a single go at every step of the Adler challenges and getting knocked out of a game will slow down your process.
If you can't seem to find any Adler intel icons on the map, chances are they may have been collected by other squads. Fear not, though. The contract icons will appear after a short cooldown period to allow multiple squads to complete the challenges.
---
If you're also looking to complete the Black Ops Cold War missions, they're relatively easier to complete.
In Black Ops Cold War, play and complete seven games on Yamantau.
In Black Ops Cold War, kill 25 enemies who have been revealed by your Spy Plane, H.A.R.P, or Field Mic.
In Black Ops Cold War, kill 25 enemies on a killstreak while using the Assassin perk.
You can't mix and match the challenges, though. You'll need to complete three of them for either Warzone or Black Ops Cold War to unlock the legendary Adler skin.