A Call of Duty roster has parted ways with its organization after just one day.
Nick "Happy" Suda, Steven "Diabolic" Rivero, Remington "Remy" Ihringer, and Tanner "Mosh" Clark will no longer be a part of Draco Esports, Diabolic and Mosh announced last night.
The players joined Draco Esports on Oct. 29, but after allegations were raised about the legitimacy of the organization's sponsors and the behavior of its CEO, Mosh and crew decided to move on.
The image Draco Esports used to announce the acquisition of this roster had several logos on it for supposed sponsors. These sponsors, however, never existed, according to a video from Levi Collins, who was briefly the vice president of Draco and is currently the CEO of EMP Esports.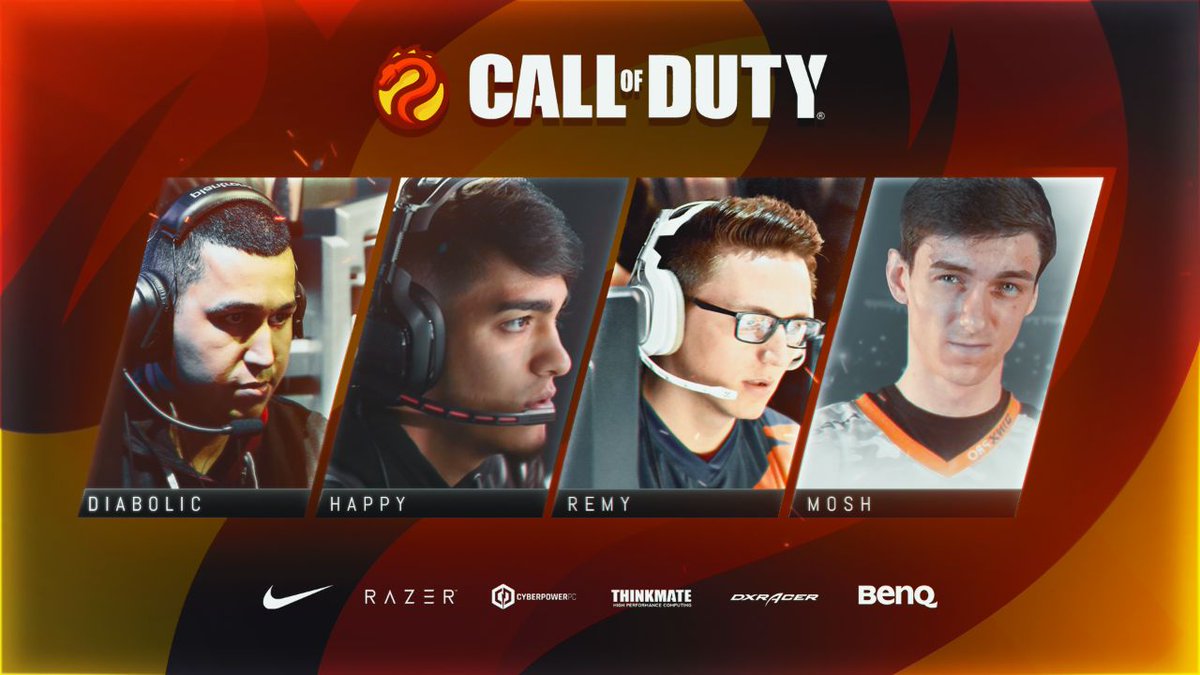 Joey Amoruso, the CEO of Draco Esports, reached out to Mosh and his team about joining this organization earlier this month. Draco offered the roster $4,000 in salary per month, according to Mosh.
"The number was right and he wanted to pay up front, so we thought it might be a good move," Mosh told Dot Esports. "Then this guy has Nike, Razer, and all these other nice sponsors he brings up. We didn't ask many questions besides making sure our end of the deal (salary and travel) would be covered. But the next day, people started contacting us and other management saying these companies had no idea about Draco."
But then, Remy discovered a Twitter account that included a homophobic slur in its name and tweeted about rape—and it has the same name as Draco's CEO. This raised a huge red flag for the roster, and they decided to leave the organization immediately.
"My teammate found this Twitter account, which has the same Joey Amoruso name," Mosh said. "As soon as we saw that, we got our contracts voided."
With the Draco Esports situation now behind them, Mosh and his teammates will be looking for a new organization to represent heading into the first event of Call of Duty: WWII—the 2018 CWL Dallas Open on Dec. 8 to 10.
Update Oct. 31, 1:35pm CT: Diabolic provided the following statement about this situation. "It was made known that [Draco Esports] didn't really have any of the sponsors they claimed they had, and everyone within the organization besides the owner was telling us to get out," Diabolic told Dot Esports. "I knew from the beginning it was too good to be true, that's why I made sure we were protected in writing."