The hype around the Call of Duty: WWII private multiplayer beta continues to grow—especially after today's playlist update.
An update to the WWII beta increased the maximum level that players can reach, and added a few new in-game features, including weapons, scorestreaks, grenades, and basic training.
Players can now reach level 25 in the WWII beta—before today, level 20 was the highest level in the beta.
With this update, the Waffe 28 submachine gun has been added to the game, which can be unlocked once you've reached level 22.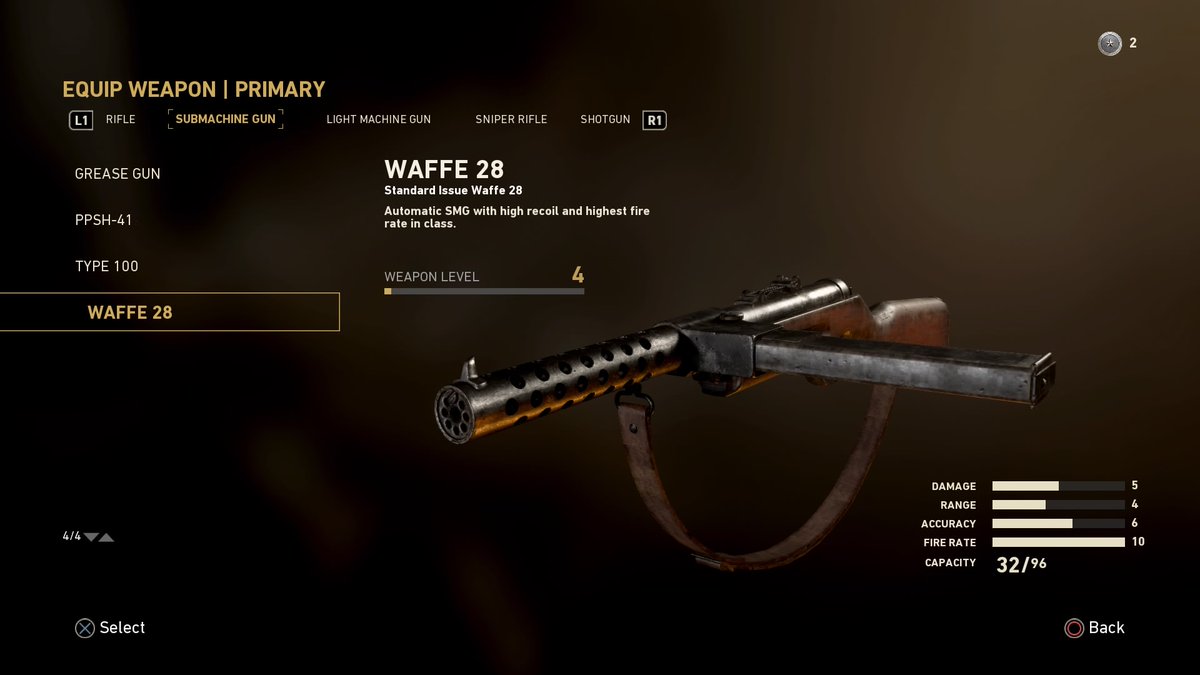 At level 21, players can choose to unlock the S-Mine 44 lethal grenade, and the Energetic basic training option becomes available at level 23.
The Fighter Pilot scorestreak was also introduced in this update, and it's unlockable at level 24. At level 25, players can unlock the 1911 pistol.
It looks like Sledgehammer Games—the developer of WWII—will continue to make updates and add new features as the beta time period increases.
Long-time Call of Duty fans who played World at War are still keeping their fingers crossed that they'll get to see classic weapons, like the MP40 or M1 Carbine, added at some point.