The $1.5 million Call of Duty World League Championship is almost here. The world's 32 best Infinite Warfare teams will be pitted against each other in Orlando, Florida to decide the top dog of the CoD world and who will take home the $600,000 grand prize.
Rankings were determined by a point system that calculated four Dot Esports staff members' votes. The staff was asked to rank the best 16 teams of the CoD Champs participants in order from best to worst, with the first place team receiving 16 points per person, while the 16th team received one point per person. Next to the team's name is the total number of points earned, as well as the difference in ranking that each squad has experienced since the second rankings list in July. Teams that weren't included in that list will be noted as a new team to the rankings.
Related: Here are the groups for the 2017 Call of Duty World League Championship
Following the Call of Duty World League Championship, we will release our final rankings list of Infinite Warfare. For now, here are our current rankings for the top 16 teams in Call of Duty.
16) Allegiance, new team (8 points)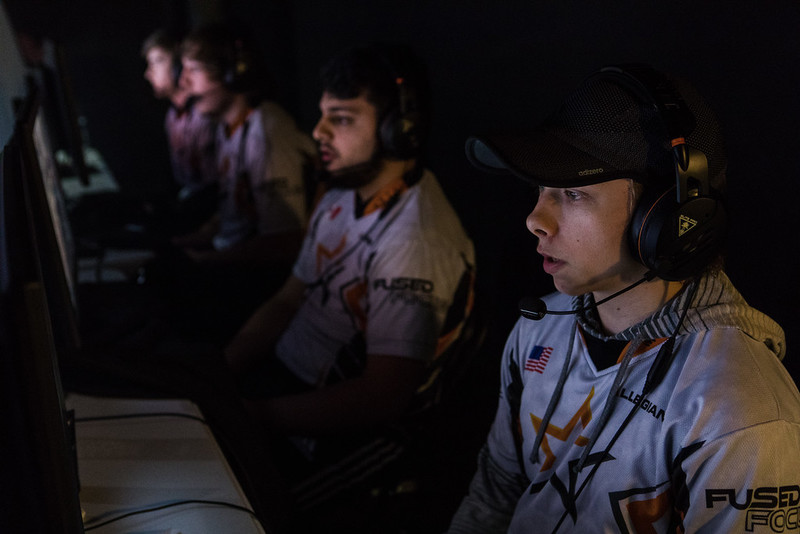 ALG will cease to exist as an organization after the Call of Duty World League Championship, but the CoD team is still going to be pretty good.
Although they don't seem like world-beaters, Allegiance is definitely a team that can throw a wrench in FaZe and Red's plans to make it to bracket play together.
15) Rise Nation, -4 (10 points)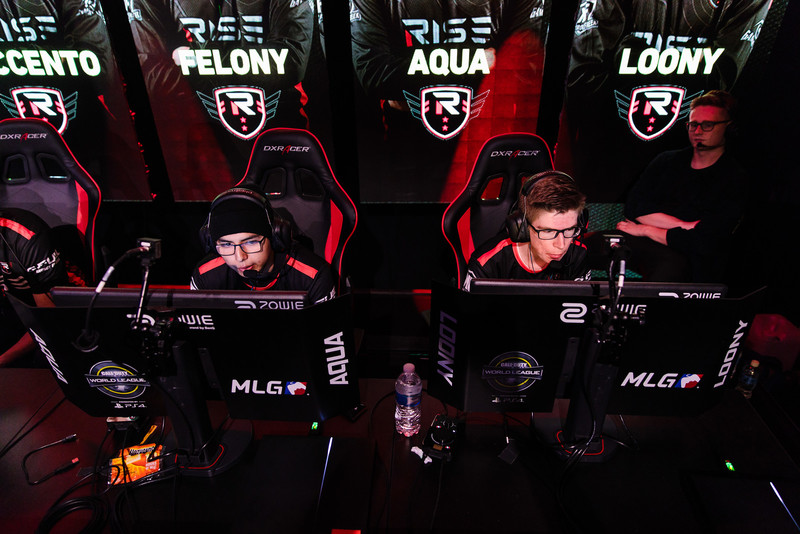 Ulysses "Aqua" Silva
Brice Faccento
Tyler "FeLonY" Johnson
Daniel "Loony" Loza
Rise Nation is a team full of potential, but until they show that they can do something with it (besides CWL Vegas), they're just a middle-of-the-road team.
Although the voters believe that Rise will easily make it past group play, most don't think that they'll do much past that.
14) Red Reserve, -2 (12 points)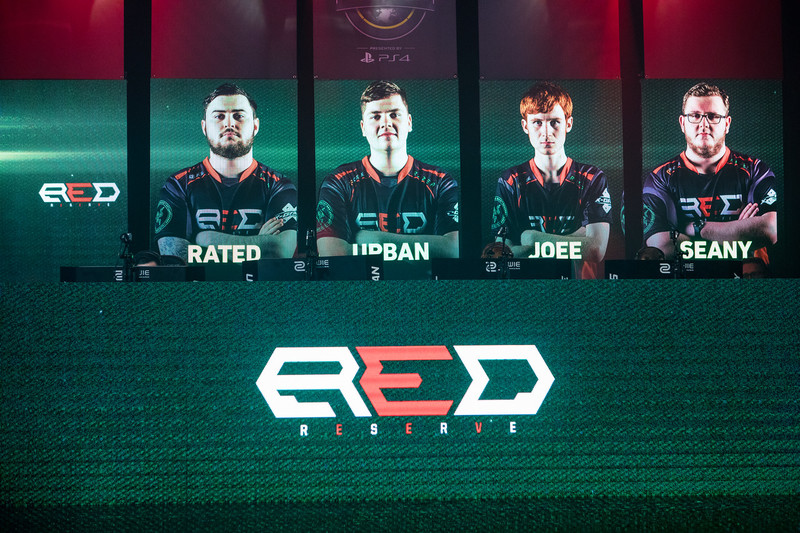 Joseph "Joee" Pinnington
Rhys "Rated" Price
Sean "Seany" O'Connor
David "Urban" Marsh
Red Reserve was just a tiebreaker away from making it into the Stage Two Playoffs, so they have definitely shown that they're a solid team. Known for their great Search and Destroy work, Red will have a good shot in pool play as their group's top seed, FaZe Clan, failed to win a map in the game mode at the Stage Two Playoffs.
13) Evil Geniuses, -4 (13 points)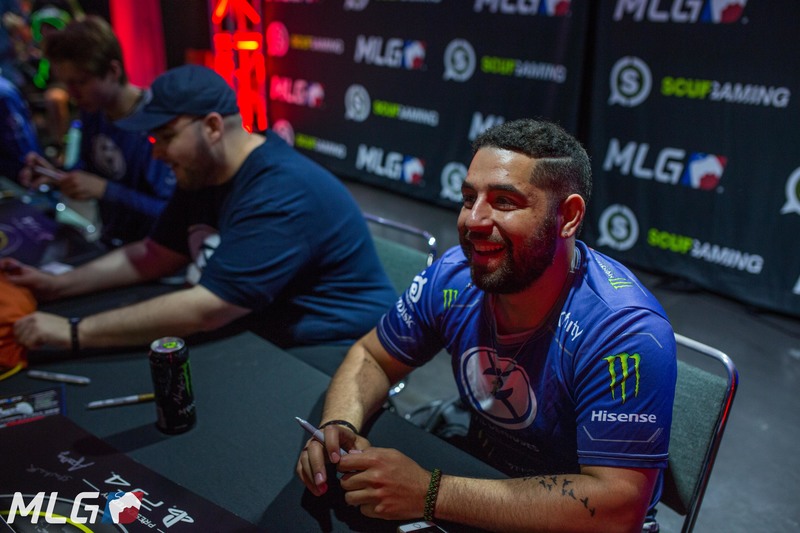 Colt "Havok" McLendon
Jared "Nagafen" Harrell
Anthony "NAMELESS" Wheeler
Christopher "Parasite" Duarte
This is a really weird team. EG's roster is filled with incredibly talented individual players on paper, but the team hasn't shown that they're capable of being considered a contender.
Evil Geniuses are in a difficult group where they'll face Fnatic and a very driven Str8 Rippin squad, so it's tough to predict how they'll do next week.
12) Epsilon Esports, -7 (25 points)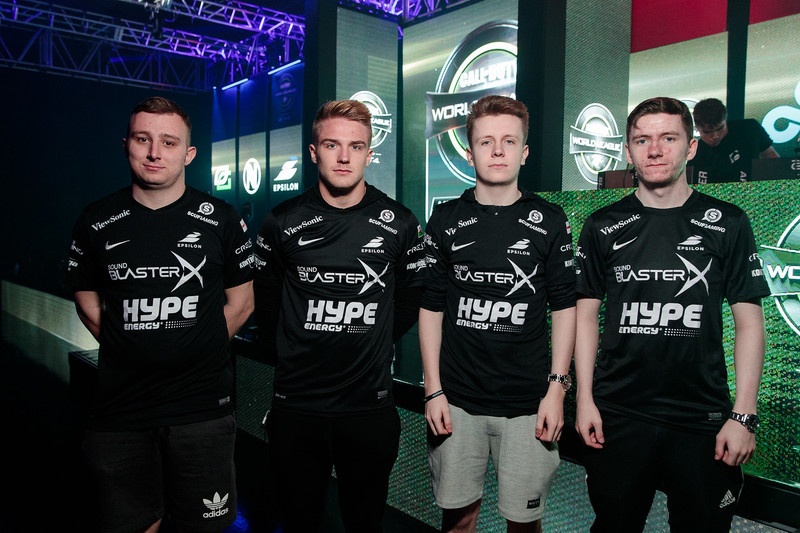 David "Dqvee" Davies
Billy "Hawqeh" Harris
Joshua-Lee "Joshh" Shephard
Stephen "Vortex" Allen
Epsilon have dropped the most out of any team since our last rankings list. The Europeans were at No. 5 in our previous edition, when Epsilon looked like a major player in the international landscape after a very good May and June.
Now, they look like a team that just had a good run. Their horrible 0-6 group play record in Stage Two makes some of the voters think that they can't even make it past the group stage at CoD Champs this year.
11) Fnatic, +3 (29 points)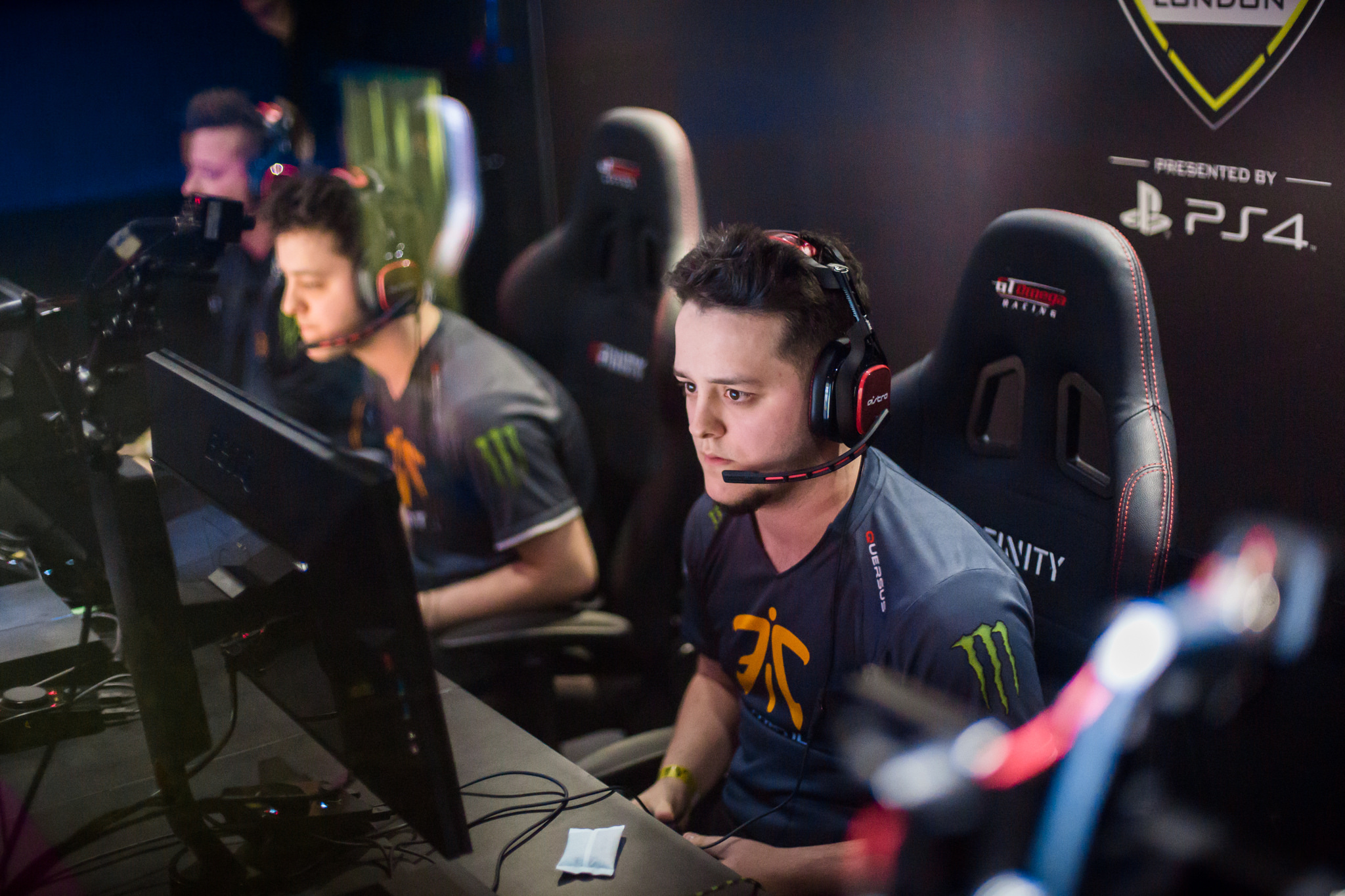 Matthew "Skrapz" Marshall
Gurdip "SunnyB" Bains
Thomas "Tommey" Trewren
Bradley "Wuskin" Marshall
After being relegated from Stage One, Fnatic returned with a fiery passion and finished top six in Stage Two. The team has some of the best chemistry in the entire world, and it definitely shows in their Search and Destroy play. Don't be surprised to see Fnatic make every series interesting with their momentum-shifting Search and Destroy performances.
10) Enigma6, -2 (30 points)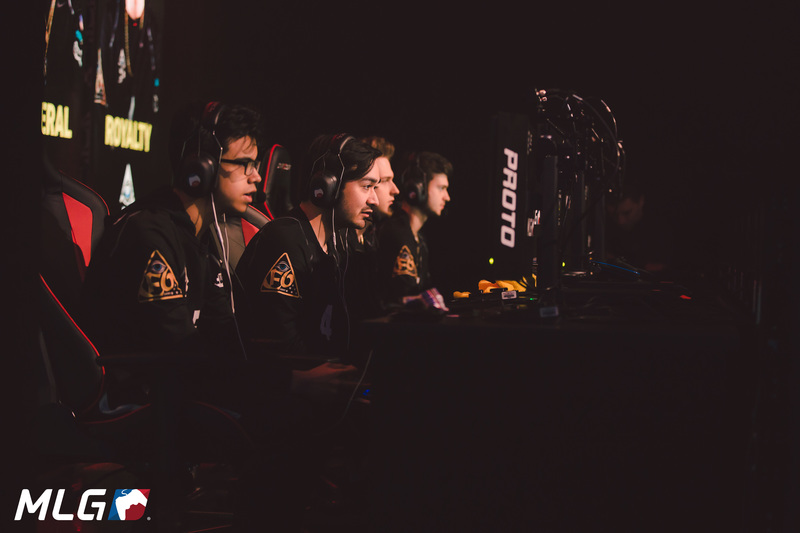 Despite the wealth of talent that E6 has on their team, they failed to do anything special at the Stage Two Playoffs. A disappointing showing from Proto in respawn killed any momentum the team had and led to losses against both eUnited and Fnatic.
E6 can be a major player in the biggest tournament of the year, but Proto will have to carry his own weight. Otherwise, it'll be a rather quick event for him and his teammates.
9) Str8 Rippin, new team (32 points)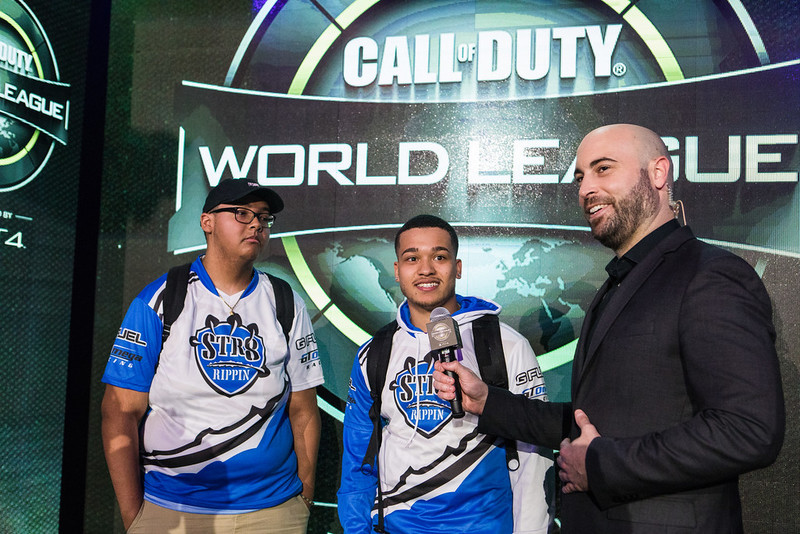 Str8 Rippin has burst onto the scene as a top team since the signing of 18-year-old phenom Temp. Pairing the rising star with another youngster in Dashy immediately led the team to run through their competition at the NA Last Chance Qualifier.
This duo is competing alongside two veterans in Ricky and StuDyy. Both have things to prove at CoD Champs, but StuDyy will have a little more fire in him as he faces the team that released him: Evil Geniuses.
8) Splyce, -6 (35 points)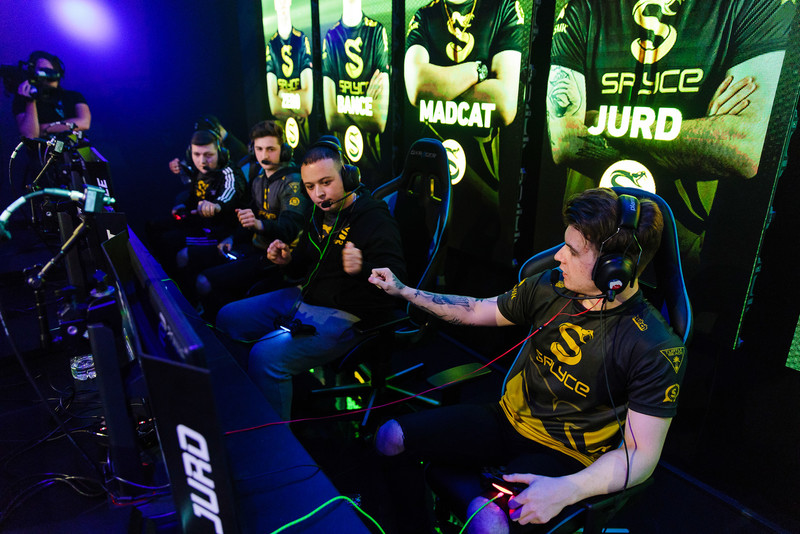 Ben Bance
Jordan "Jurd" Crowley
Dylan "MadCat" Daly
Trei "Zer0" Morris
Splyce was No. 2 in our last power rankings after they won Stage One and finished second at the CWL Anaheim Open in June. Now, they sit at No. 8 after a poor showing in group play and an even worse time at the playoffs. They failed to even win a match at the Stage Two Playoffs, while their star player, Zer0, continued his struggles.
Unless Zer0 and his teammates suddenly find their confidence and turn it around, it doesn't look promising for the former kings of Europe.
7) Ghost Gaming, +6 (36 points)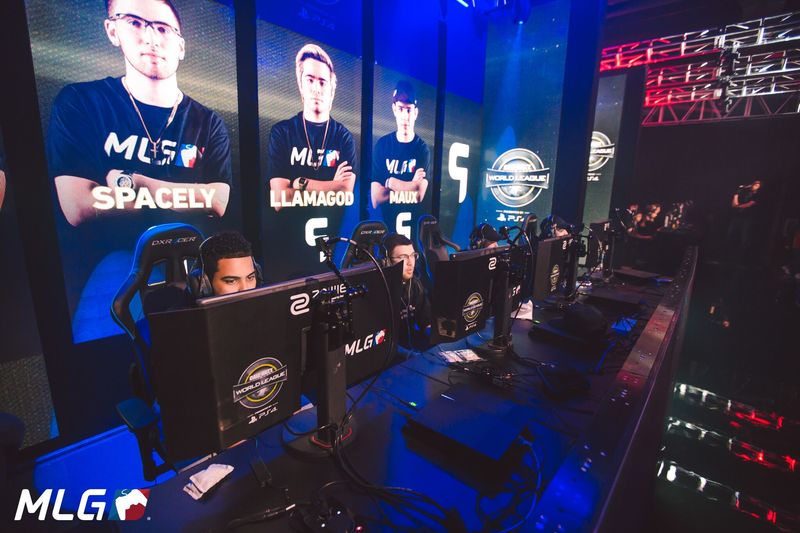 Andres Lacefield
Devin "LlamaGod" Tran
Chance "Maux" Moncivaez
Michael "SpaceLy" Schmale
Ghost didn't make the playoffs in Stage Two after a demoralizing final day in Group Blue, but the team definitely showed that they shouldn't be taken lightly. Taking FaZe and Engima6 to their limits, Ghost Gaming is a squad that can play spoiler to any of the top teams at CoD Champs.
6) Cloud9, no change (37 points)
Patrick "ACHES" Price
Adam "Assault" Garcia
Preston "Priest" Greiner
John "Xotic" Bruno
With young stars Priest and Xotic under the guidance of CoD legend and former world champion ACHES, the voters still believe that Cloud9 can make a run toward a championship similar to the one they had at the CWL Las Vegas Open in December.
5) FaZe Clan, +2 (47 points)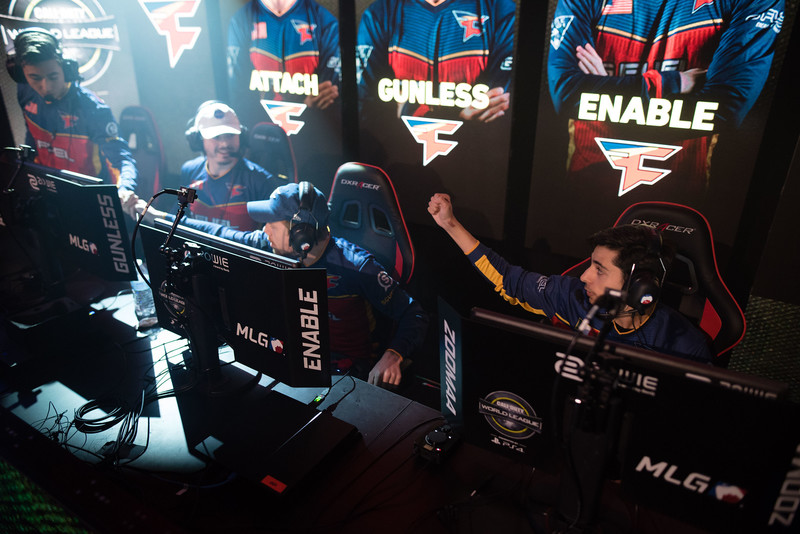 Dillon "Attach" Price
Ian "Enable" Wyatt
Peirce "Gunless" Hillman
Thomas "ZooMaa" Paparratto
Some people are already saying that FaZe lost the trade with eUnited due to a subpar Stage Two showing. Despite a top six finish, the team looked absolutely lost in the most crucial moments, especially in Search and Destroy. The team concluded the weekend with an abysmal 0-5 record in arguably the most important game mode.
FaZe can be contenders for the CWL Championship, but their major Search and Destroy woes will need to be fixed before they begin play in the tournament.
4) Team EnVyUs, +6 (55 points)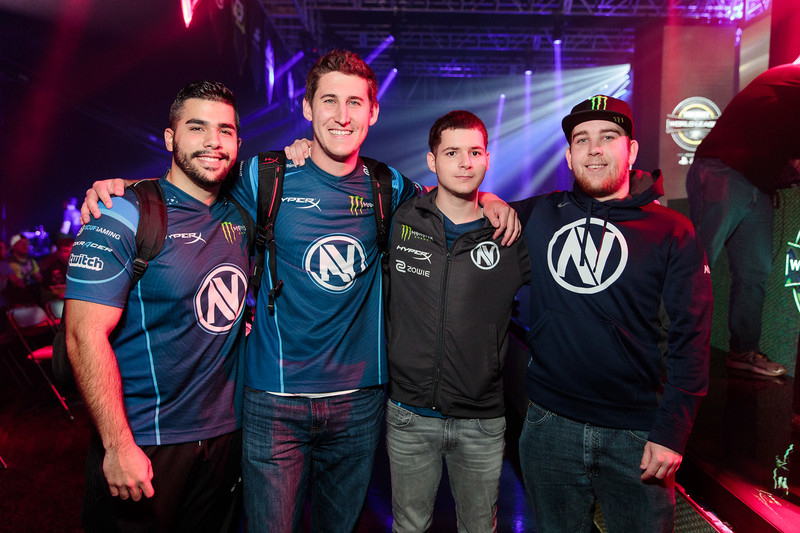 EnVyUs was the major darkhorse at the Stage Two Playoffs, as the team that had previously finished top 24 at CWL Anaheim came in second place at Stage Two. Their success was mainly due to SlasheR's consistent and heavy duty carrying abilities throughout the weekend.
The Boys in Blue were runners-up with only one of their players standing out, so if someone else can step up at CoD Champs, it's not impossible to think that EnVyUs may be the first repeat world champions in history.
3) eUnited, +1 (58 points)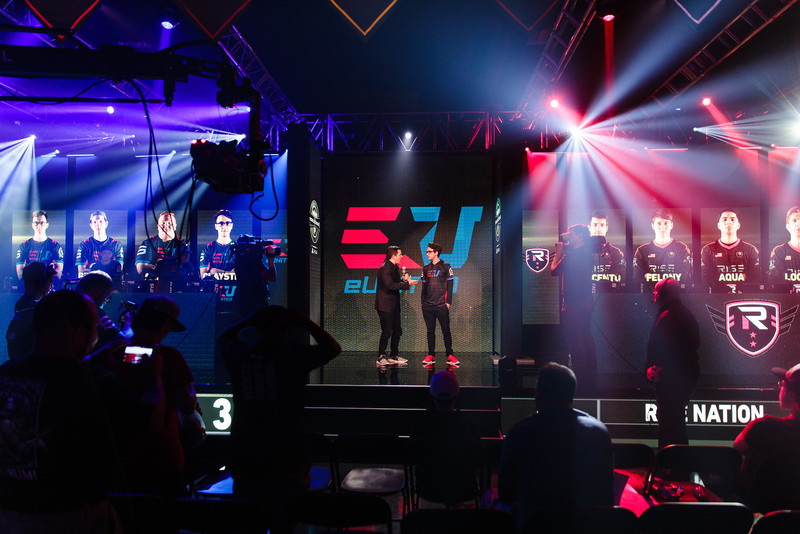 Alec "Arcitys" Sanderson
James "Clayster" Eubanks
Preston "Prestinni" Sanderson
Justin "SiLLY" Fargo-Palmer
EUnited looked primed to be the Stage Two champions heading into the final day of the playoffs. After defeating E6 and sweeping OpTic in the first two days, eUnited was touted as the major favorite. This all changed with a horrible Sunday that saw the team get swept by EnVyUs and lose to OpTic Gaming in a five-game series.
Regardless of the result, eUnited showed that they're capable of beating OpTic. But they'll need to find what worked well in the first two days of playoffs to have a shot at becoming world champs.
2) OpTic Gaming, +1 (59 points)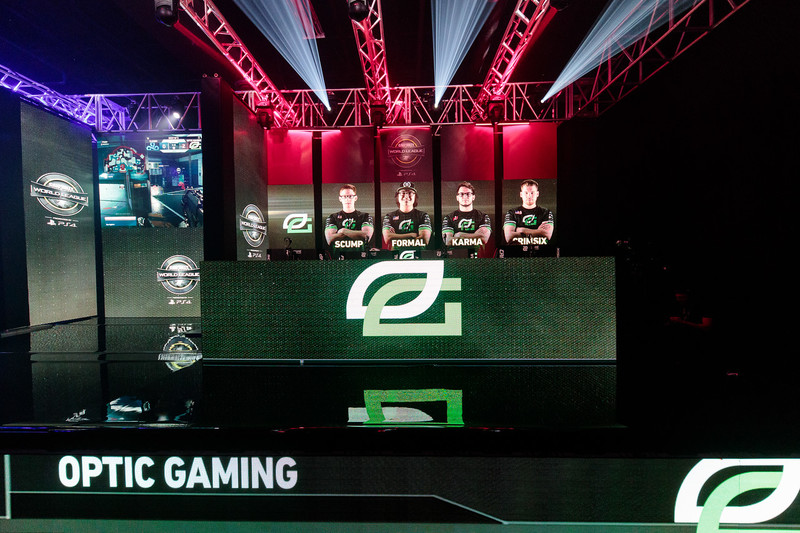 After poor finishes in Stage One of the Global Pro League and at CWL Anaheim, OpTic Gaming returned to their championship-tier play and stood victorious as Stage Two champions. Behind the MVP performance of FormaL, the Green Wall showed why they're the scariest team in the world when they're on their game. If OpTic can repeat the magic that they experienced in the losers bracket in Stage Two, we could finally see the end of their CoD Champs curse.
1) Luminosity Gaming, no change (60 points)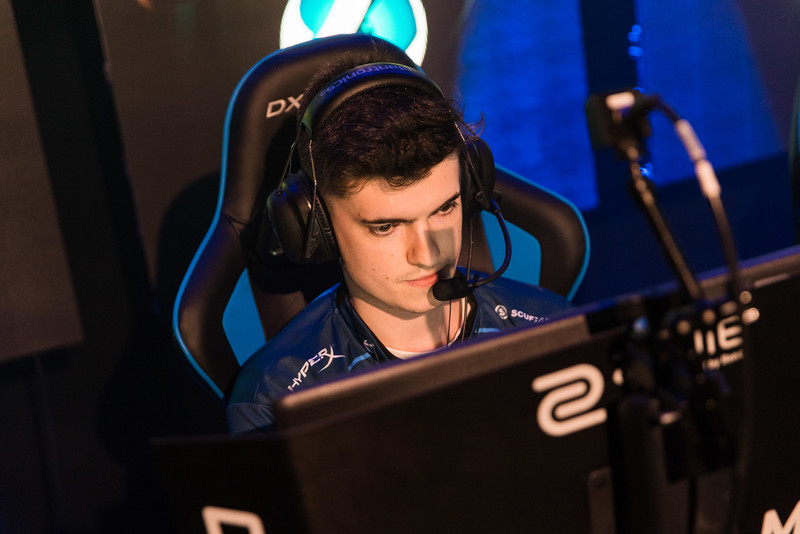 Despite not reaching the grand finals at the Stage Two Playoffs, Luminosity top our list for the second consecutive time. LG's fourth-place finish in Columbus, Ohio was unexpected, but a shockingly bad event in Search and Destroy mainly led to the team's demise. If Classic and Saints, the pair that especially struggled in Search and Destroy, bounce back to their normal form, it's fair to think that LG will be crowned 2017 world champions.