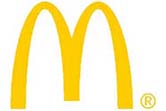 ---
This weekend we're going to find out which two StarCraft 2 competitors will represent the Oceania and Southeast Asia region at the final stop in the StarCraft 2 World Championship Series circuit this year, WCS Montreal.
The best StarCraft 2 players in Australia, New Zealand, and many other countries like Vietnam and India battle through an open bracket on Aug. 12 starting at 10am AEST (or Aug. 11 at 7pm CT) to reach the playoff round set for the next day. The top 14 players will be joined by the region's latest representatives on the international stage, Sheldon "Seither" Barrow and Nicholas "HuT" Hutton, in a 16-player double elimination bracket with the top two players earning a fully paid trip to WCS Montreal.
Siether won the last qualifier for WCS Valencia and attended that event with his SYF Gaming teammate HuT, and he'll be the favorite this weekend. The 24-year-old Australian Terran player has emerged as the region's top competitor this year, qualifying for all three WCS circuit events so far and winning the last two Oceania and SEA qualifiers.
He'll be a tough foe to topple this weekend, but anything is possible. In the WCS Valencia qualifier we saw Vietnamese Zerg player Trần "MeomaikA" Hồng Phúc make a surprising run through the bracket, barely falling short of earning a trip to Valencia by beating out other contenders like Protoss player Sean "Probe" Kempen, who is no stranger to the international stage.
Whether it's MeomaikA or another of the region's talented players making a run, we're sure to see something unexpected this weekend on the road to Montreal.
You can catch all the action at the Blizzard ANZ Twitch channel.