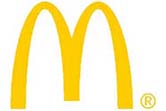 ---
The final event of the StarCraft 2 World Championship Series circuit is just a few weeks away. Players from around the globe are angling to earn a spot at WCS Montreal, the final chance to score WCS circuit points to qualify for the World Championship.
The Oceania and Southeast Asia region may not be winning the world title any time soon, but it's a region with many strong players and a long history. This year, we've seen a bit of a changing of the guard in OCE/SEA as rising stars have emerged as consistent contenders.
Here's some of the stories to watch heading into the qualifier starting on Aug. 12.
1) Can anyone beat Seither?
Looking at this year's results, one thing is obvious: Sheldon "Seither" Barrow has safely secured a position as the region's top player. The Australian Terran player has reached the finals of the OCE/SEA WCS qualifiers in all three events so far and won the last two. He's a prohibitive favorite heading into the final WCS event of the year, coming into it at peak form after a Valencia qualifier where he didn't even drop a map and his biggest regional rivals faltered.
Will anyone challenge him this time?
His best challenger is likely Sean "Probe" Kempen, the Australian Protoss player who beat Seither in a close 3-2 series at the WCS Leipzig qualifier back in January. Probe is second in WCS circuit points in the region with 450 behind Seither's 740 and he'll be hungry to close that gap. But in the Valencia qualifier, Probe found himself out early falling to Vietnamese Zerg Trần "MeomaikA" Hồng Phúc in the opening round. While MeomaikA had a strong showing reaching the semifinals, that's still a disappointment for Probe, who was supposed to be ascending to the world stage with Seither. Montreal is his chance to regain his form and return to the world stage.
As for other contenders, Seither seems nigh untouchable. Ryan "NXZ" Jones did take a map off him in the Austin qualifier, but Seither bounced back to sweep him 3-0 in the qualifier finals. Seither's teammate on SYF Gaming, Nicholas "HuT" Hutton, has shown steadily improving results through the year, but he also couldn't touch Seither in the Valencia finals last month.
Right now, it's Seither's tourney to win.
2) Is this Iaguz's last hurrah?
The man known as the Gimli Terran was Australia's top player through 2016 and into 2017, but a switch to Zerg at the end of last year has kept Ethan "iaguz" Zugai off the podium in 2018.
At 27, iaguz is one of the veterans of his scene, and he's expressed that it may be catching up to him with younger players on the rise. He wants to make a splash on the international scene while he still can, but 2018 hasn't been kind.
Iaguz still has talent and older players have won big events. He's done it before. But the Montreal qualifier will be his last chance this year to make good on that wish, and he'll need to show a level of play he just hasn't reached since his swap to Zerg to do it.
3) Can Australia and OCE/SEA make an impact on the international stage?
Australia has a long and storied esports history, and that applies to StarCraft.
Andrew "mOOnGLaDe" Pender was a famous contender in the early days of StarCraft 2, swapping his Night Elf banner in Warcraft 3 for Zerg and famously placing fourth, the highest ranking player not from Korea, at the IEM Season V World Championship in 2011. He pulled off a similar feat in 2013 at the WCS Season 1 America Premier League, placing in the top 8 just behind the top placing foreigner Jens "Snute" Aasgaard.
He eventually retired and moved to casting, passing the mantle to players like Jared "PiG" Krensel and iaguz. Recently, we've seen the rise of Seither, NXZ, and Probe.
But as this new wave of talent rises, no player has been able to repeat mOOnGLaDe's success on the global stage. This year OCE/SEA players have only won two matches at the WCS events they were seeded into, Cameron "Yours" Foster beating German player Alexander "kauP" Hahn in Leipzig and then Seither taking a win over Snute in Austin. But neither player was able to win the second game needed to advance in the group stage.
Seither has improved every year since 2016 and now is dominating his region, but even he hasn't made a dent in the international scene. The 24-year-old has been notoriously finicky about attending international events, forfeiting his seed at WCS events in 2016 and even this year at Leipzig, but after attending Austin and Valencia he should be seasoned enough to succeed in Montreal. It's high time Australia and the OCE/SEA region has another international contender, and Seither is the player who best fits that mold. But can he do it? He'll need to win his qualifier first.
Tune in starting Aug. 12 on the Blizzard ANZ Twitch channel to watch the best StarCraft 2 players in Oceania and Southeast Asia compete to earn their shot at the global stage.